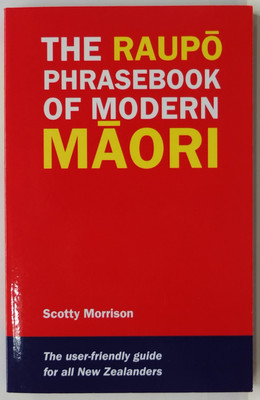 $16.00
NZD
Category: Maori | Reading Level: very good
The user-friendly guide for all New Zealanders.The Raupo Phrasebook of Modern Maoriis the most up-to-date, versatile and relevant resource for using Maori language in everyday life. Whether you're a novice or emergent speaker of te reo Maori, or a complete beginner, you'll learn useful phrases for- The home The marae The workplace Meeting and greeting Eating and drinking Days, months, seasons and weather Counting and learning Travel and directions Playing sports Having fun and socialising And so much more! The phrasebook also covers dialects, grammar and pronunciation; answers to key questions; idioms and slang; proverbs and speeches; and provides information on the ever-changing history of te reo Maori. Useful vocabulary lists are also given for each section. Written in a user-friendly manner, with everyday New Zealanders in mind, and with a focus on modern-day language, The Raupo Phrasebook of Modern Maoriis the guide that no home should be without. 'Clever but written in a user-friendly style . . . an important little book for all New Zealanders interested in te reo.' --Katherine Findlay, Mana ...Show more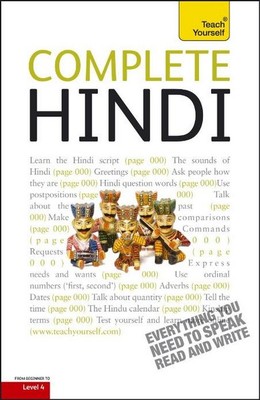 $14.00
NZD
Category: Languages | Series: Teach Yourself Complete Courses | Reading Level: very good
Are you looking for a complete course in Hindi which takes you effortlessly from beginner to confident speaker? Whether you are starting from scratch, or are just out of practice, Complete Hindi will guarantee success! Now fully updated to make your language learning experience fun and interactive. You can still rely on the benefits of a top language teacher and our years of teaching experience, but now with added learning features within the course. The course is structured in thematic units and the emphasis is placed on communication, so that you effortlessly progress from introducing yourself and dealing with everyday situations, to using the phone and talking about work. The course is available as a book (9781444106091), as a pack comprising the book and double CD (9781444106831) and as a double CD (9781444106930). ...Show more
$14.00
NZD
Category: Pacific | Reading Level: good
Compiled to meet a need for a contemporary Samoan language resource, this title has comprehensive Samoan to English and English to Samoan sections, as well as a guide to pronunciation, a brief overview to grammar, the language of courtesy and a selection of Samoan proverbs.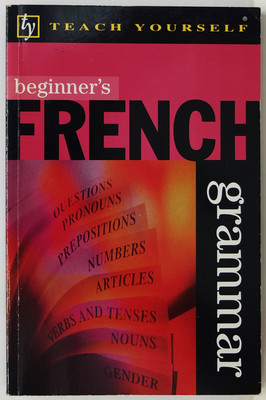 $8.00
NZD
Category: Languages | Reading Level: very good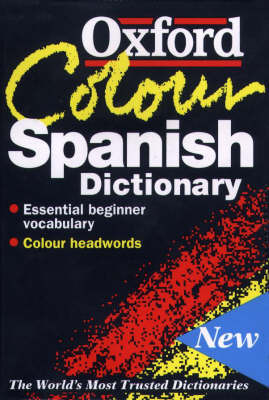 $6.00
NZD
Category: Reference | Reading Level: very good
This Spanish dictionary contains the required vocabulary for Spanish and English for learners. Features of this dictionary include: a general guide to pronunciation; verb tables; phonetics after each individual headword; and when and how to use each word.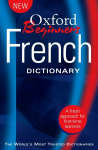 $12.00
NZD
Category: Reference | Reading Level: very good
"The Oxford Beginner's French Dictionary" is a brand new guide to learning French. Designed specifically for English-speaking adult learners who are either learning from scratch or refreshing lost language skills, it offers an easy to use dictionary, extra help with vocabulary, and essential information on living and interacting in the French-speaking world. The dictionary is exceptionally easy to use, because it moves away from the traditional dictionary layout. All main translations are preceded by an equals sign so that they are instantly identifiable, and all parts of the entry are spelt out in full, avoiding confusing jargon and abbreviations. Grammar and usage notes throughout the text warn of possible translation pitfalls, and thousands of example phrases show how the language is used in context. The 30-page Learning and Lifestyle Kit gives key information on both the French language, with a list of the words you really need to know, grammar help, and verb tables, and on life in the French-speaking world: background information on lifestyle and culture, tips on etiquette and interaction in the language, and also a phrasefinder for use when travelling. ...Show more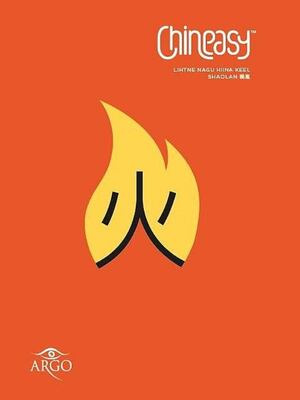 $16.00
NZD
Category: Languages | Reading Level: very good
Learning Chinese is notoriously difficult and has long put off the most linguistically savvy Westerners ...until now. Breaking down the Great Wall of language, ShaoLan Hsueh has unpicked Chinese characters and created a simple system for quickly understanding the basic building blocks of the written lan guage. Working with renowned illustrator Noma Bar, she has developed a unique set of illustrations that are engaging and delightful, and offer a glimpse into the wonder of the Chinese language and culture. The books main section introduces the radicals the key characters on which the language is built and reveals how they can be combined to form a wealth of more complex words and phrases. In fewer than 200 pages, readers of all ages will have made the first steps towards a genuine appreciation of Chinese, loving every new character they learn. ...Show more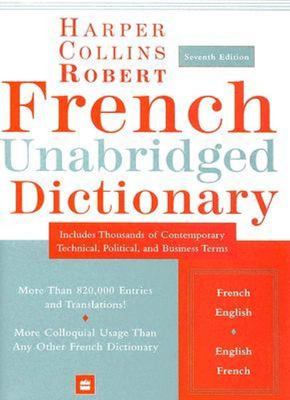 $35.00
NZD
Category: Reference | Reading Level: very good
The HarperCollins Robert is simply the best French dictionary you can buy. Here's why: With more than 820,000 completely revised and updated entries and translations, the HarperCollins Robert offers complete coverage of contemporary terms in business, technology, politics, culture, and medicine. The Har perCollins Robert is the most comprehensive single-volume French-English dictionary available. Consistently Updated: The HarperCollins Robert is compiled in conjunction with the leading dictionary publisher in France and updated on a regular basis. The dictionary is highly praised for its accuracy, especially in the notoriously slippery area of French slang. More colloquial usage than any other French-English dictionary: The HarperCollins Robert places emphasis on current French and English, extensive cross-referencing, and has an in-depth guide to usage of idioms and phrases. More effective guidance: The HarperCollins Robert contains a seventy-six-page "Language in Use" section designed to facilitate self-expression in the foreign language and a comprehensive system of style labels that identifies whether a word is formal, informal, literary, vulgar, dated, or euphemistic. ...Show more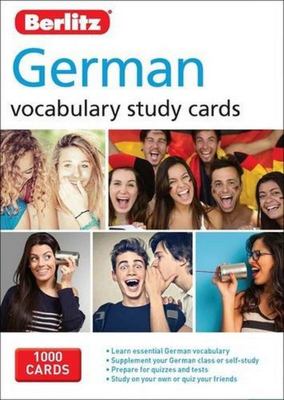 $16.00
NZD
Category: Languages | Series: Berlitz Vocabulary Study Cards Ser. | Reading Level: very good
Introducing our new fresh edition two-sided Vocabulary Study Cards which have been redesigned for a more user-friendly look. Helping students of all ages learn, review and build confidence in their German, compiled by an experienced teacher to help you improve at your own pace. The 1000 cards are totall y portable and interactive, making them ideal for individual study or for quizzing your friends ...Show more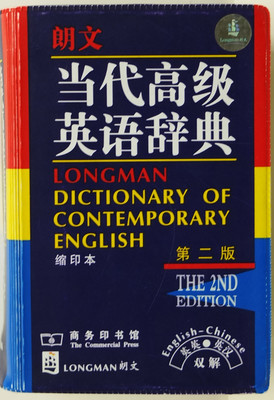 $10.00
NZD
Category: Languages | Reading Level: very good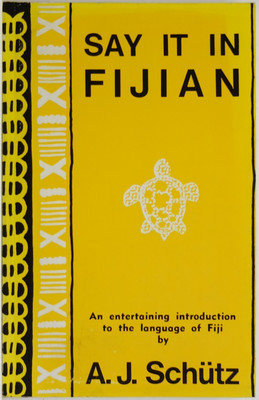 $10.00
NZD
Category: Pacific | Reading Level: very good