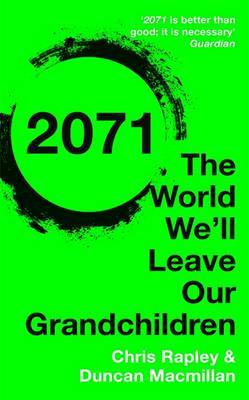 $6.00
NZD
Category: Ecology | Reading Level: very good
How has the climate changed in the past? How is it changing now? How do we know? And what kind of a future do we want to create?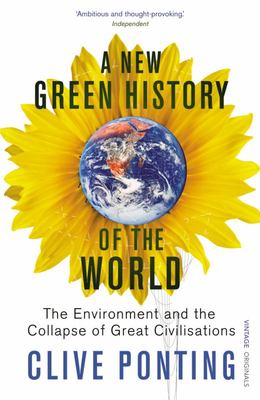 $10.00
NZD
Category: Ecology | Reading Level: very good
Like Jared Diamond's "Collapse", Clive Ponting's book studies the relationship between the environment and human history. It examines world civilizations from Sumeria to ancient Egypt, from Easter Island to the Roman Empire and it argues that human beings have repeatedly built societies that have grown and prospered by exploiting the Earth's resources, only to expand to the point where those resources could no longer sustain the societies' populations and subsequently collapsed. He shows, for example, how the fall of Rome has particular and vital importance for our modern global civilization. Destructive environmental behaviour today takes place on a much larger scale than ever before and the consequences will be correspondingly greater. Ponting argues for a higher sensitivity to the finite nature of our resources and the catastrophic impact on our modern world, should we continue to squander those resources. This new edition of Clive Ponting's international bestseller has been revised, expanded and updated. ...Show more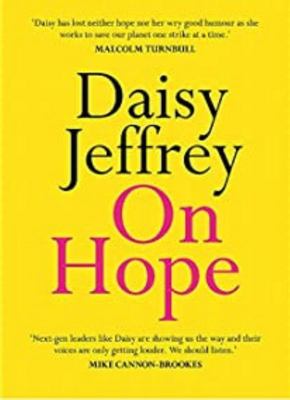 On Hope
by Daisy Jeffrey
$6.00
NZD
Category: Ecology | Series: On ... Series | Reading Level: near fine
As extreme weather becomes the norm, scientists agree that our climate is changing. But it seems too many of our leaders aren't listening to the science and are failing to act. In On Hope, one of the lead organisers of the Australian Climate strike, 17-year-old Daisy Jeffrey shows how ordinary people ar e fighting back and demanding we address climate change to help save our planet. Daisy was at the centre of a movement that joined people together to drive change. She reveals what prompted the action, what she and her friends believe and why she is choosing hope over indifference and standing up to speak truth to power. ...Show more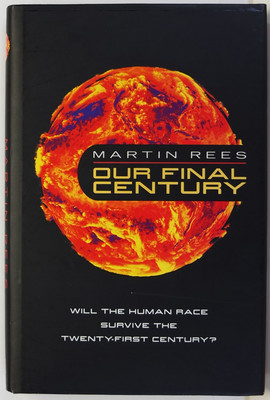 $14.00
NZD
Category: Ecology | Reading Level: very good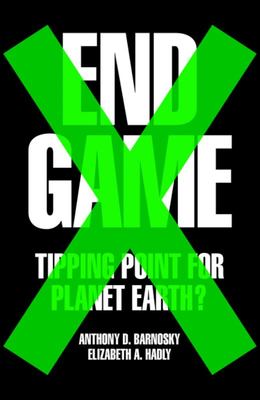 $10.00
NZD
Category: Ecology | Reading Level: good
overconsumption / population growth / dwindling natural resources / climate change / disease / contamination / storms / thirst / war ...will the struggle to simply stay alive become humanity's future rather than its past? What happens if population pressures finally hit a threshold that tumbles the domi noes of food, water, energy, climate, pollution, and biodiversity, which in turn break up the intricate workings of the global society? Just how close we may be to a global tipping point becomes apparent when you take a helicopter view and see what's happening at the scale of the entire planet. In End Game Professors Anthony Barnosky and Elizabeth Hadly have compiled a giddying single overview of the calamities which we face from huge human population growth. We know that resources, climate change and environmental contamination are all at dangerous levels, but what if they all become critical at once? Unless things change this tipping point will be reached. Our carbon footprint is now a carbon acre, global warming is now simmering - we each probably use up about about 194 pounds of stuff a day and an Olympic swimming pool's worth of water each year. And soon there will be 9 billion of us. The combination of this spend will plunge us quite suddenly into a global knife fight for remaining space, food, oil and water. The danger is palpable, but the solutions, as Barnosky and Hadly show, are still available. The most important wake-up call since Paul and Anne Ehrlich's 'The Population Bomb', 'End Game' is globally relevant and increasingly crucial. ...Show more
$15.00
NZD
Category: Design | Reading Level: very good
Design for the Real World has, since its first appearance twenty years ago, become a classic. Translated into twenty-three languages, it is one of the world's most widely read books on design. In this edition, Victor Papanek examines the attempts by designers to combat the tawdry, the unsafe, the frivol ous, the useless product, once again providing a blueprint for sensible, responsible design in this world which is deficient in resources and energy. This 2nd edition first published 1984. ...Show more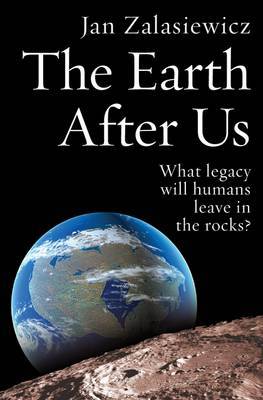 $10.00
NZD
Category: Science | Reading Level: very good
What would alien visitors in the far future, piecing together the history of earth, find of our brief reign? What clues will we leave? What fossils? Just as we have gained knowledge of the past, of ancient climates and the activities of creatures long dead, so too might they decode the rocks. The Earth After Us takes a novel approach to show how geologists unravel the information in the rocks. As the alien scientists start investigating the strata, what story will they tell of us? What kind of fossils will humans leave behind? What will happen to cities, cars, and plastic cups? How thick a layer will the 'human stratum' be? And will it be obvious which species dominated the planet? ...Show more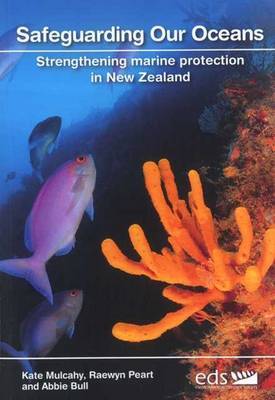 $20.00
NZD
Category: Natural History | Reading Level: very good
New Zealand is fortunate to have a very large and biodiverse marine area, hosting over 17,000 known marine species, with many thousands yet to be discovered. But this rich variety of marine life is coming under increasing pressure. Three endemic marine mammals are threatened, as are over sixty per cent of ocean-going seabirds and many species of sharks and marine invertebrates. Historically, New Zealand has achieved significant success in marine protection. But today the country is far behind international best practice. Fiordland is the only mainland coastal biogeographic region which has more than one percent pf its area safeguarded by marine reserves. Several regions have no protection at all. Extensive benthic protection areas have been created in the exclusive economic zone, but these are not representative, and none are fully protected. This report reviews New Zealand's current marine protection framework, developments in other countries, and international best practice. It identifies weaknesses in New Zealand's current approaches in the context of its international obligation to achieve a representative network of marine protected areas. The report then provides recommendations for the design of new marine protection legislation, which is essential if New Zealand is to effectively manage its oceans. ...Show more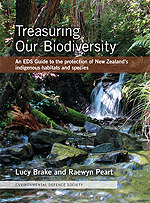 $25.00
NZD
Category: Natural History
New Zealand has particularly high levels of biodiversity but a very poor record of conserving it. This Guide is designed to assist people who want to achieve better biodiversity outcomes as well as those whose activities impact on New Zealand's indigenous habitats and species.  The Guide describes the legal and voluntary tools which are available to protect biodiversity and opportunities for public involvement in their deployment. It identifies elements of 'good practice' and how they can be implemented on the ground. It also has specific chapters addressing biodiversity in indigenous grasslands, forests, productive land, freshwater, urban environments, wetlands, coastal areas and the sea.  This book is an invaluable resource for anyone concerned with managing and protecting biodiversity, including landowners, community groups, local authorities, developers and planners.     ...Show more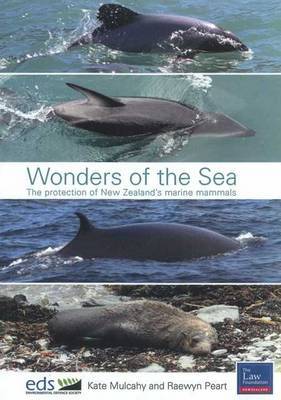 $25.00
NZD
Category: Natural History | Reading Level: very good
A very diverse range of marine mammals live in New Zealand waters, representing almost half of the world's species. Maui's and Hector's dolphins and New Zealand sea lions are found nowhere else in the world. There are small resident populations of orca and bottlenose dolphins in New Zealand, and a group of Bryde's whales living in the Hauraki Gulf. In Kaikoura, sperm whales come unusually close to land. Others, such as pilot whales, frequently strand on the country's beaches. Marine mammals strongly influenced New Zealand's early history and are the basis of a flourishing tourism industry today. Many New Zealanders have a special connection with these highly intelligent and social creatures. The Marine Mammals Protection Act 1978 was promulgated over thirty years ago. But it has not succeeded in ensuring the health of New Zealand's marine mammal populations. Many species are suffering from significant stresses. The very survival of some, such as the Maui's dolphin, is now at stake. This publication investigates how New Zealand's current legislative framework has been applied in practice to address conflicts between human activity and marine mammals. It canvasses approaches to marine mammal protection in other countries and identifies current weaknesses in New Zealand's management framework. It then outlines measures that could be taken to enable the legislation to better ensure the 'full protection' of New Zealand's marine mammals. It should be read by all those who want to better understand the threats currently facing New Zealand's marine mammals and what can be done about them. ...Show more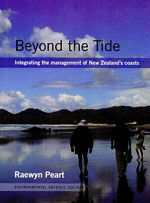 $25.00
NZD
Category: Natural History | Reading Level: near fine
Based on a detailed study of the Hauraki Gulf and the Kaipara Harbour, this report investigates how the coast is currently managed and ways in which management can be strengthened in the future. Essential reading for anyone with an interest in better management of New Zealand's coasts.
$15.00
NZD
Category: Natural History | Reading Level: very good
New Zealand is a maritime nation, settled by some of the greatest seafaring peoples in the world. The country's ocean area is vast and has abundant marine life and mineral resources. New Zealanders are passionate about their coasts and oceans. New Zealand has been a world leader in some aspects of ocean management, and in other critical areas it has fallen behind. This publication makes a major contribution to the debate on how New Zealand could better manage its oceans. It reviews international thinking about oceans governance. It looks at how Australia, Canada and the USA have developed national oceans policies and assesses New Zealand's performance in light of this overseas experience. It sets out what a world leading oceans governance system for New Zealand might look like and how an oceans policy might help the country to get there. Raewyn Peart is a senior policy analyst for the Environmental Defence Society and is also the author of "A Place to Stand: The Protection of New Zealand's Natural and Cultural Landscapes", "The Community Guide to Coastal Development Under the Resource Management Act 1991" and "Landscape Planning Guide for Peri-urban and Rural Areas". ...Show more