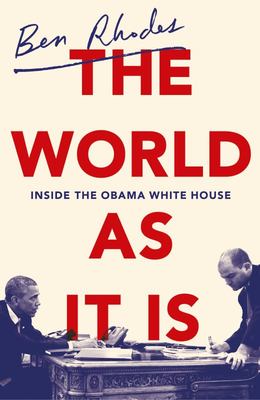 $18.00
NZD
Category: America | Reading Level: very good
NEW YORK TIMES BESTSELLER - From one of Barack Obama's most trusted aides comes a revelatory behind-the-scenes account of his presidency--and how idealism can confront harsh reality and still survive."The closest view of Obama we're likely to get until he publishes his own memoir."--George Packer, The N ew Yorker   For nearly ten years, Ben Rhodes saw almost everything that happened at the center of the Obama administration--first as a speechwriter, then as deputy national security advisor, and finally as a multipurpose aide and close collaborator. He started every morning in the Oval Office with the President's Daily Briefing, traveled the world with Obama, and was at the center of some of the most consequential and controversial moments of the presidency. Now he tells the full story of his partnership--and, ultimately, friendship--with a man who also happened to be a historic president of the United States.   Rhodes was not your typical presidential confidant, and this is not your typical White House memoir. Rendered in vivid, novelistic detail by someone who was a writer before he was a staffer, this is a rare look inside the most poignant, tense, and consequential moments of the Obama presidency--waiting out the bin Laden raid in the Situation Room, responding to the Arab Spring, reaching a nuclear agreement with Iran, leading secret negotiations with the Cuban government to normalize relations, and confronting the resurgence of nationalism and nativism that culminated in the election of Donald Trump.   In The World as It Is, Rhodes shows what it was like to be there--from the early days of the Obama campaign to the final hours of the presidency. It is a story populated by such characters as Susan Rice, Samantha Power, Hillary Clinton, Bob Gates, and--above all--Barack Obama, who comes to life on the page in moments of great urgency and disarming intimacy. This is the most vivid portrayal yet of Obama's worldview and presidency, a chronicle of a political education by a writer of enormous talent, and an essential record of the forces that shaped the last decade.   Praise for The World as It Is   "A book that reflects the president Rhodes] served--intelligent, amiable, compelling and principled . . . a classic coming-of-age story, about the journey from idealism to realism, told with candor and immediacy . . . His achievement is rare for a political memoir: He has written a humane and honorable book."--Joe Klein, The New York Times Book Review ...Show more
$16.00
NZD
Category: Australia | Reading Level: good-very good
In this work, women from around Australia tell of the significant objects in their lives - hierlooms and hand-me-downs, teapots and prayer books, routines and rituals, cuttings from familiar gardens and the Singer sewing machines - which make plain the patterns of this place.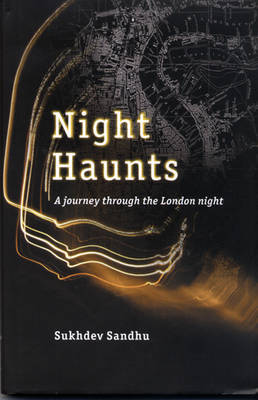 $12.00
NZD
Category: Travel | Reading Level: very good
London at night, from Shakespeare's time to Dickens to Jack the Ripper, was always seen as a lawless orgy of depravity and pestilence, teeming with rogues and bandits. But is it now as bland and unthreatening as any new town? Sukhdev Sandhu journeys across London to find out whether the London night rea lly has been rendered neutral by street lighting and CCTV cameras. Sandhu's forays see him prospecting in the London night with the people who drive its pulse, from the avian police to security guards, zookeepers and exorcists. He wades through the sewers, hangs out with pirate DJs and accompanies the marine patrol looking for midnight corpses. In a beautifully written and wonderfully illustrated book he seeks to reclaim the mystery and romance of the city - to revitalise the great myth of London for a new century. ...Show more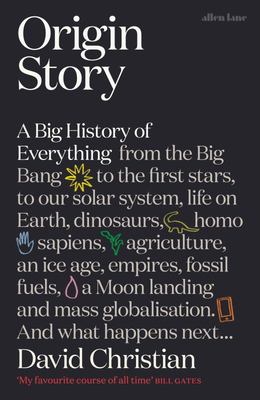 $15.00
NZD
Category: History | Reading Level: very good
How did we get from the Big Bang to today's staggering complexity, in which seven billion humans are connected into networks powerful enough to transform the planet? And why, in comparison, are our closest primate relatives reduced to near-extinction? Big History creator David Christian gives the answe rs in a mind-expanding cosmological detective story told on the grandest possible scale. He traces how, during eight key thresholds, the right conditions have allowed new forms of complexity to arise, from stars to galaxies, Earth to homo sapiens, agriculture to fossil fuels. This last mega-innovation gave us an energy bonanza that brought huge benefits to mankind, yet also threatens to shake apart everything we have created. This global origin story is one that we could only begin to tell recently, thanks to the underlying unity of modern knowledge. Panoramic in scope and thrillingly told, Origin Story reveals what we learn about human existence when we consider it from a universal scale. ...Show more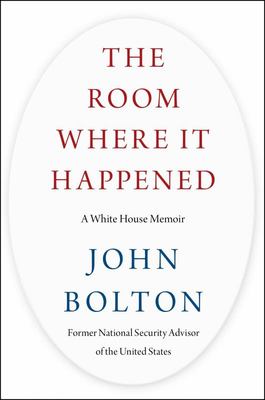 $20.00
NZD
Category: America | Reading Level: very good
Trump's National Security Advisor took detailed notes. The result is the most comprehensive and substantial account of the Trump Administration from a senior advisor who had served three previous presidents over 30 years, with stunning revelations about happened inside the most powerful room in the nati on. John Bolton served as National Security Advisor to President Donald Trump for 519 days. A seasoned public servant who had previously worked for Presidents Reagan, Bush #41, and Bush #43, Bolton brought to the administration thirty years of experience in international issues and a reputation for tough, blunt talk. In his memoir, he offers a substantive and factual account of his time in the room where it happened. ...Show more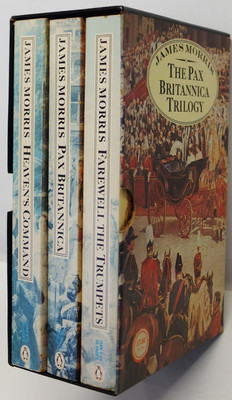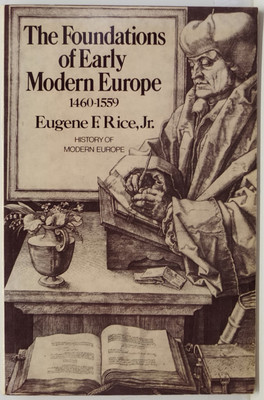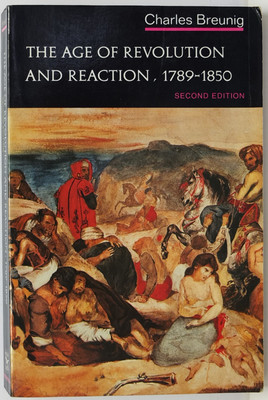 $12.00
NZD
Category: Europe | Series: Norton History of Modern Europe Ser. | Reading Level: good-very good
Examines the far-reaching social, economic, political, and legal changes inaugurated by the French Revolution.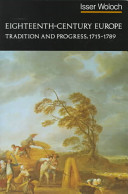 $12.00
NZD
Category: Europe | Series: Norton History of Modern Europe Ser. | Reading Level: good-very good
The three-quarters of a century between 1715 and 1789 are often seen as the last years of Europe's old order. But a dramatic rise in Europe's population, the agricultural and industrial revolutions in Britain, and the unprecedented challenges of the Enlightenment began to shake the foundations of the ol d regime well before 1789. Drawing on the best contemporary scholarship, especially the innovations of French social history, Isser Woloch paints an unusually rich and detailed portrait of eighteenth-century European life and society. Among the new topics he covers are the family economy of the poor, popular culture and the circulation of books, changing patterns of crime and punishment, and the social history of military and religious institutions. ...Show more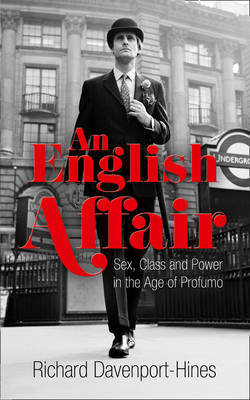 $12.00
NZD
Category: United Kingdom | Reading Level: good
A sharp focus snapshot of Britain in the late 1950s and early 1960s, published to coincide with the fiftieth anniversary of the Profumo Affair. Published to coincide with the fiftieth anniversary of the Profumo scandal, An English Affair is a sharp-focused snapshot of a nation on the brink of social rev olution. Britain in the early 1960s was dominated by the legacy of two world wars. Prime Minister Harold Macmillan, the Edwardian stalwart, led a Conservative government dedicated to tradition, hierarchy and, above all, old-fashioned morality. But the tide was changing. A breakdown of social boundaries saw nightclub hostesses mixing with aristocrats, and middle-class professionals dabbling in criminality. Meanwhile, Cold War paranoia gripped the public imagination. The Profumo Affair was a perfect storm, and when it broke it rocked the Establishment. In An English Affair, the masterly biographer Richard Davenport-Hines introduces us to the key players and brings seedily glamorous Swinging London to life. The cast list includes familiar names such as louche society doctor Stephen Ward, good-time girls Christine Keeler and Mandy Rice-Davies, and Secretary for War John Profumo himself. But here for the first time we also encounter the full complement of tabloid hacks, property developers and hangers-on whose roles have, until now, never been fully revealed. As the drama builds to its deadly climax, Davenport-Hines exposes the hypocrisy and prejudice of a country undergoing extraordinary change. Sex, drugs, class, race, chequebook journalism and the criminal underworld - the Profumo Affair had it all. This is the story of how Sixties England cast off respectability and fell in love with scandal. ...Show more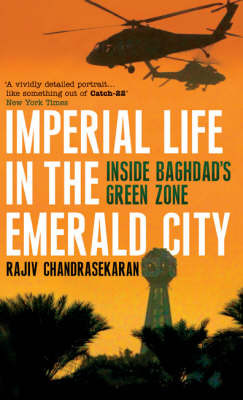 $12.00
NZD
Category: Military | Reading Level: very good
An unprecedented account of life in Baghdad's Green Zone . . . the enclave that was the headquarters for the American occupation of Iraq. Imperial Life in the Emerald City is an unprecedented account of life in Baghdad's Green Zone, a walled-off enclave of towering plants, posh villas, and sparkling swi mming pools that was the headquarters for the American occupation of Iraq. The Washington Post's former Baghdad bureau chief Rajiv Chandrasekaran takes us with him into the Zone: into a bubble, cut off from wartime realities, where the task of reconstructing a devastated nation competed with the distractions of a Little America - a half-dozen bars stocked with cold beer, a disco where women showed up in hot pants, a movie theatre that screened shoot-'em-up films, an all-you-could-eat buffet piled high with pork, a shopping mall that sold pornographic movies, a parking lot filled with shiny new SUVs, and a snappy dry-cleaning service - much of it run by Halliburton. Most Iraqis were barred from entering the Emerald City for fear they would blow it up. Drawing on hundreds of interviews and internal documents, Chandrasekaran tells the story of the people and ideas that inhabited the Green Zone during the occupation, from the imperial viceroy L. Paul Bremer III to the fleet of men hired to implement the idea that Americans could build a Jeffersonian democracy in an embattled Middle Eastern country. ...Show more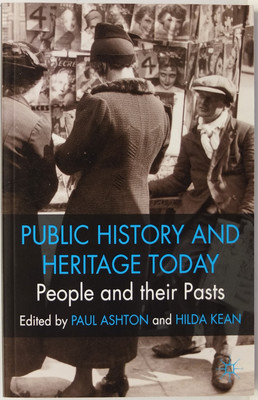 $14.00
NZD
Category: History | Reading Level: near fine
This international collection draws together museum professionals, family and local historians, re-enactors, archivists and a range of public history contributors to discuss and explore particular forms of public history. Here, people's experience and understanding of their personal, national and local pasts are central to the creation of different histories. Different understandings of the past are interrogated, analysed - and valued. Everyday experience alongside the moments of larger narratives are juxtaposed and subjected to scrutiny. For some scholars, public history is simply the presentation of history by professional historians to 'the public', but in this original collection people are seen as active agents in the development of innovative and dynamic ways of understanding the past and creating histories for the present and future. ...Show more