$15.00
NZD
Category: Biography | Reading Level: very good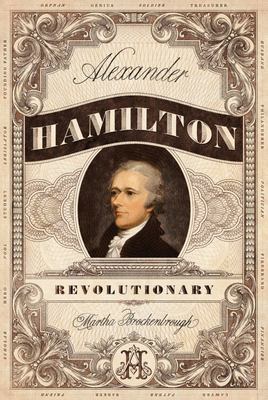 $20.00
NZD
Category: Biography | Reading Level: very good
Complex, passionate, brilliant, flawed--Alexander Hamilton comes alive in this exciting biography. He was born out of wedlock on a small island in the West Indies and orphaned as a teenager. From those inauspicious circumstances, he rose to a position of power and influence in colonial America. Discov er this founding father's incredible true story: his brilliant scholarship and military career; his groundbreaking and enduring policy, which shapes American government today; his salacious and scandalous personal life; his heartrending end. Richly informed by Hamilton's own writing, with archival artwork and new illustrations, this is an in-depth biography of an extraordinary man. ...Show more
$95.00
NZD
Category: Architecture | Reading Level: very good
$15.00
NZD
Category: America | Reading Level: very good

$25.00
NZD
Category: United Kingdom | Reading Level: very good
Domesday Book is one of the most famous documents in English history - and arguably, in world history. Now available in one volume, here is the complete, authoritative translation from the original Latin of Domesday Book, together with an index of places and a glossary of terms used. Domesday was comp iled in a matter of months in 1086, at the end of William the Conqueror's life. According to a first-hand account by Robert, Bishop of Hereford, those sent out by the king ' . . .made a survey of all England; of the lands in each of the countries; of the possessions of each of the magnates, their lands, their habitations, their men'. The detailed picture of the English landscape it offers has no equal in any country, while it is valuable not only in the picture it allows local historians to construct of their area in the eleventh century but also as the foundation document of the national archives. ...Show more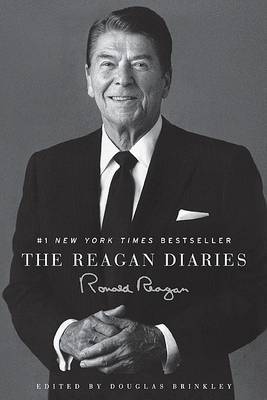 $18.00
NZD
Category: America | Reading Level: very good
During his two terms in office, Reagan kept a daily diary in which he recorded, by hand, his innermost thoughts and observations on the extraordinary, historic, and routine occurrences of his presidency. Now, this remarkable historical record is available in a single volume.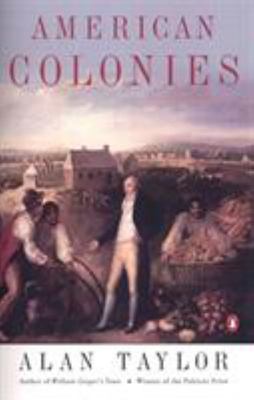 $20.00
NZD
Category: America | Series: The Penguin History of the United States | Reading Level: very good
A multicultural, multinational history of colonial America from the Pulitzer Prize-winning author of The Internal Enemy and American Revolutions   In the first volume in the Penguin History of the United States, edited by Eric Foner, Alan Taylor challenges the traditional story of colonial history by examining the many cultures that helped make America, from the native inhabitants from milennia past, through the decades of Western colonization and conquest, and across the entire continent, all the way to the Pacific coast.   Transcending the usual Anglocentric version of our colonial past, he recovers the importance of Native American tribes, African slaves, and the rival empires of France, Spain, the Netherlands, and even Russia in the colonization of North America. Moving beyond the Atlantic seaboard to examine the entire continent, American Colonies reveals a pivotal period in the global interaction of peoples, cultures, plants, animals, and microbes. In a vivid narrative, Taylor draws upon cutting-edge scholarship to create a timely picture of the colonial world characterized by an interplay of freedom and slavery, opportunity and loss.   "Formidable . . . provokes us to contemplate the ways in which residents of North America have dealt with diversity." -The New York Times Book Review ...Show more
$15.00
NZD
Category: Biography | Reading Level: very good
The vivid and fascinating biography of one of this century's most powerful men: the founder of CBS, William Paley. A portrait of an American businessman and his leadership of an enterprise that has transformed national life.--Publishers Weekly. 16 pages of photos.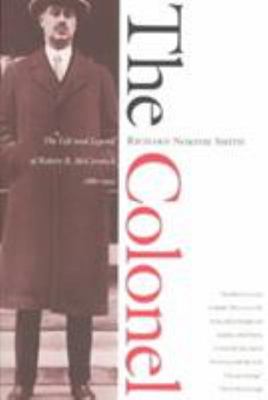 $25.00
NZD
Category: Biography | Reading Level: very good
As editor-publisher of the Chicago Tribune, Robert R. McCormick came to personify his city. Drawing on McCormack's personal papers and years of research, Robert Norton Smith has written the definitive life of the towering figure known as The Colonel.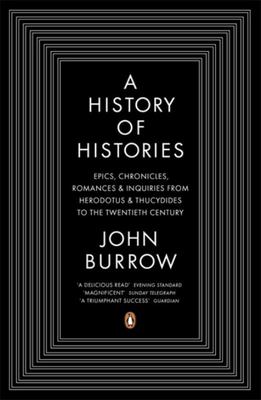 $12.00
NZD
Category: Books About Books | Reading Level: very good
This unprecedented book, by one of Britain's leading intellectual historians, describes the intellectual impact that the study and consideration of the past has had in the western world over the past 2500 years, treating the practise of history not as an isolated pursuit but as an aspect of human societ y and an essential part of the cultural history of Europe and America. It magnificently brings to life the work of historians from the Greeks to the present, explaining their distinctive qualities and allowing the modern reader to appreciate and enjoy them. But is also examines subjects as diverse as the new perspectives brought about by the rise of Rome, the interests of medieval chroniclers, the effects of Romanticism and the emergence towards the end of the nineteenth century of an historical profession.It sets out to be not the history of an academic discipline, but a history of choice: the choice of pasts, and the ways they have been demarcated, investigated, presented and even sometimes learned from as they have changed according to political, religious, cultural and (often most importantly) patriotic circumstances. ...Show more
$14.00
NZD
Category: United Kingdom | Reading Level: very good
Asser's Life of King Alfred, written in 893, is a revealing account of one of the greatest of medieval kings. Composed by a monk of St David's in Wales who became Bishop of Sherborne in Alfred's service and worked with him in his efforts to revive religion and learning in his kingdom, this life is among the earliest surviving royal biographies. It is an admiring account of King Alfred's life, written in absorbing detail - chronicling his battles against Viking invaders and his struggle to increase the strength and knowledge of his people, and to unite his people at a time of conflict, uncertainty and war. ...Show more
$14.00
NZD
Category: Europe | Reading Level: very good
The most authoritative social, cultural and narrative history of the French Revolution, and one of the great landmarks of modern history publishing. "Monumental...provocative and stylish, Simon Schama's account of the first few years of the great Revolution in France, and of the decades that led up to i t, is thoughtful, informed and profoundly revisionist" - Eugen Weber, "The New York Times" Book Review. ...Show more