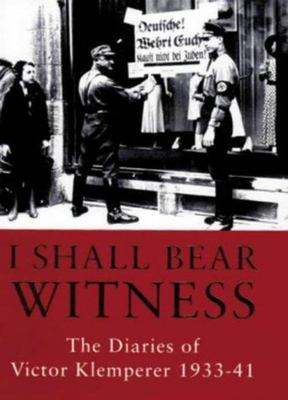 $20.00
NZD
Category: Biography | Reading Level: very good
The diaries of a Jew in Nazi Germany; the most important documnet to emerge from the period since the publication of The Diary Of Anne Frank.The first of two volumes, this covers the period from Hitler's election to the beginning of the holocaust.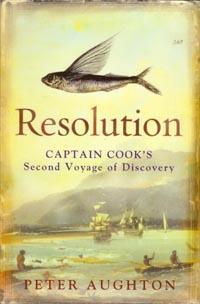 $25.00
NZD
Category: Nautical | Reading Level: very good
Following on the success of Peter Aughton's book on Captain Cook's first epic voyage, Endeavour, this is the story of Cook's amazing second voyage of exploration. A year and a day after James Cook arrived back on English soil having claimed Australia and New Zealand for the British crown, he set sail ag ain on a three-year journey that still remains the greatest exploratory voyage ever undertaken in the far Southern waters of the Indian, Pacific and Atlantic Oceans. His was the first ship ever to cross the Antarctic Circle, and no sailing ship since has ventured further south through the ice. This is a colourful and exciting story of the crew and their life aboard the Resolution and the adventures that occurred whenever they landed on exotic islands and coasts such as Tahiti, Easter Island, the Tonga Islands and above all the snow, fog, treacherous ice and blizzards of Antarctica. ...Show more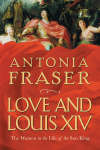 $16.00
NZD
Category: Biography | Reading Level: very good
This book centres around the Sun King and his relationship with numerous and fascinating women. There was the King's mother, Anne of Austria, to whom he was devoted; his first important mistress, Louise de la Valliere, who bore him several illegitimate children; Athenais Marquise de Montespan, who acted as unofficial Queen of Versailles until her involvement in the affair of poisons, and of course Marie Therese, his wife; and Madame de Maintenon, governess to the illegitimate royal children. The fifth part concentrates on his relations in old age with his daughters, granddaughters and the wife of his grandson. Vividly brought to life are the vast edifice of Louis XIV's court - the magnificence, artistic splendour, elaborate ritual and in some cases, absurdity and misery. ...Show more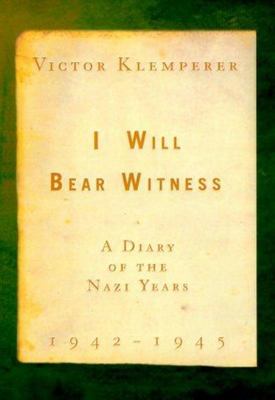 $30.00
NZD
Category: Biography | Series: I Will Bear Witness Ser.
"The best written, most evocative, most observant record of daily life in the Third Reich."   -Amos Elon,The New York Times   Victor Klemperer risked his life to preserve these diaries so that he could, as he wrote, "bear witness" to the gathering hor-ror of the Nazi regime. The son of a Berlin rabbi, K lemperer was a German patriot who served with honor during the First World War, married a gentile, and converted to Protestantism. He was a professor of Romance languages at the Dresden Technical Institute, a fine scholar and writer, and an intellectual of a somewhat conservative disposition. Unlike many of his Jewish friends and academic colleagues, he feared Hitler from the start, and though he felt little allegiance to any religion, under Nazi law he was a Jew. In the years 1933 to 1941, covered in the first volume of these diaries, Klemperer's life is not yet in danger, but he loses his professorship, his house, even his typewriter; he is not allowed to drive, and since Jews are forbidden to own pets, he must put his cat to death. Because of his military record and marriage to a "full-blooded Aryan," he is spared deportation, but nevertheless, Klemperer has to wear the yellow Jewish star, and he and his wife, Eva, are subjected to the ever-increasing escalation of Nazi tyranny. The distinguished historian Peter Gay, in The New York Times Book Review, wrote that Klemperer's "personal history of how the Third Reich month by month, sometimes week by week, accelerated its crusade against the Jews gives as accurate a picture of Nazi trickery and brutality as we are likely to have...a report from the interior that tells the horrifying story of the evolving Nazi persecution...with a concrete, vivid power that is, and I think will remain, unsurpassed." This volume begins in 1942, the year of the Final Solution, and ends in 1945, with the devastation of Hitler's Germany. Rumors of the death camps soon reach the Jews of Dresden, now jammed into their so-called Jews' houses, starved, humiliated, subject day and night to Gestapo raids, and terrified as, one by one, their neighbors are taken away. Klemperer is made to shovel snow, is assigned to do forced labor in a factory, is taunted on the streets by gangs of boys, but his life is spared, thanks to the privileged status of Jews married to Aryans. In the final days of the war, however, even Jews in mixed marriages are summoned to report for transport to "labor camps," which Klemperer now knows means death, and that his turn will soon come. He is saved by the great Dresden air raid of February 13, 1945; he and his wife survive the fiery destruction of their city and make their way to the Allied lines. "In the enthralling and appalling final pages of this miraculous work," wrote Niall Ferguson in the London Sunday Telegraph, "Klemperer all too soon encounters the deliberate amnesia of the defeated Germany: 'What is "Gestapo"?' declares a Breslau woman he encounters in May 1945. 'I've never heard the word. I've never been interested in politics, I don't know anything about the persecution of the Jews.'" Says Ferguson, "Of all the books I have read on this subject, I find it hard to think of one which has taught me more."   ...Show more
$14.00
NZD
Category: Australia | Reading Level: very good

$50.00
NZD
Category: Photography | Reading Level: near fine
In this volume, Tanya Sheehan takes humor seriously in order to trace how photographic comedy was used in America and transnationally to express evolving ideas about race, black emancipation, and civil rights in the mid-1800s and into the twentieth century.Sheehan employs a trove of understudied materia ls to write a new history of photography, one that encompasses the rise of the commercial portrait studio in the 1840s, the popularization of amateur photography around 1900, and the mass circulation of postcards and other photographic ephemera in the twentieth century. She examines the racial politics that shaped some of the most essential elements of the medium, from the negative-positive process to the convention of the photographic smile. The book also places historical discourses in relation to contemporary art that critiques racism through humor, including the work of Genevieve Grieves, Adrian Piper, Lorna Simpson, Kara Walker, and Fred Wilson. By treating racial humor about and within the photographic medium as complex social commentary, rather than a collectible curiosity, Study in Black and White enriches our understanding of photography in popular culture. Transhistorical and interdisciplinary, this book will be of vital interest to scholars of art history and visual studies, critical race studies, U.S. history, and African American studies. ...Show more
$25.00
NZD
Category: Literature | Reading Level: very good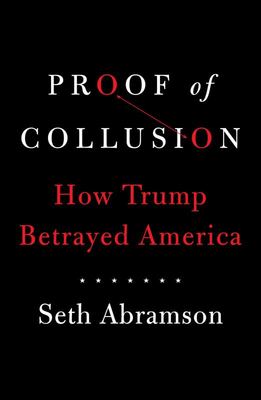 $14.00
NZD
Category: America | Reading Level: good-very good
For the first time, the full, explosive record of the unthinkable: how a US president compromised American foreign policy in exchange for the promise of future business and covert election assistance. Looking back at this moment in history, historians will ask if Americans knew they were living through the first case of criminal conspiracy between an American presidential candidate turned commander in chief and a geopolitical enemy. The answer might be: it was hard to see the whole picture. The stories coming in from around the globe have often seemed fantastical: clandestine meetings in foreign capitals, secret recordings in a Moscow hotel, Kremlin agents infiltrating the Trump inner circle... Seth Abramson has tracked every one of these far-flung reports and now in, Proof of Collusion, he finally gives us a record of the unthinkable--a president compromising American foreign policy in exchange for the promise of future business and covert election assistance. The attorney, professor, and former criminal investigator has used his exacting legal mind and forensic acumen to compile, organize, and analyze every piece of the Trump-Russia story. His conclusion is clear: the case for collusion is staring us in the face. Drawing from American and European news outlets, he takes readers through the Trump-Russia scandal chronologically, putting the developments in context and showing how they connect. His extraordinary march through all the public evidence includes: --How Trump worked for thirty years to expand his real estate empire into Russia even as he was rescued from bankruptcy by Putin's oligarchs and Kremlin agents. --How Russian intelligence gathered compromising material on him over multiple trips. --How Trump recruited Russian allies and business partners while running for president. --How he surrounded himself with advisers who engaged in clandestine negotiations with Russia. --How Trump aides and family members held secret meetings with foreign agents and lied about them. By pulling every last thread of this complicated story together, Abramson argues that--even in the absence of a Congressional investigation or a report from Special Counsel Mueller--the public record already indicates a quid pro quo between Trump and the Kremlin. The most extraordinary part of the case for collusion is that so much of it unfolded in plain sight. ...Show more
$14.00
NZD
Category: Europe | Reading Level: very good
In this sumptuous vision of Venice, Peter Ackroyd turns his unparalleled skill at evoking place from London and the River Thames, to Italy and the city of myth, mystery and beauty, set like a jewel in its glistening lagoon. His account is at once romantic and packed with facts, conjuring up the atmosphe re of the canals, bridges and sunlit squares, the churches and the markets, the fiestas and the flowers. He leads us through the history of the city, from the first refugees arriving in the mists of the lagoon in the fourth century to the rise of a great mercantile state and a trading empire, the wars against Napoleon and the tourist invasions of today. Everything is here: the merchants on the Rialto and the Jews in the ghetto; the mosaics of St Mark's and the glass blowers of Murano; the carnival masks and the sad colonies of lepers; and, the doges and the destitute and the artists with their passion for colour and form - Bellini, Titian, Tintoretto, Tiepolo. There are wars and sieges, scandals and seductions, fountains playing in deserted squares and crowds thronging the markets. And there is a dark undertone too, of shadowy corners and dead ends, prisons and punishment. ...Show more