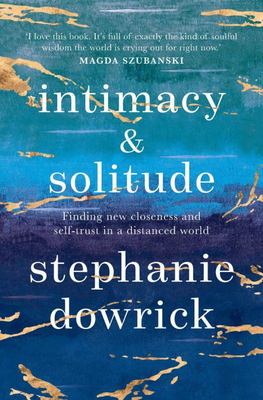 $18.00
NZD
Category: Self-help | Reading Level: near fine
Social distancing under COVID has thrown us more deeply into our intimate relationships, and kept us achingly apart from family, friends and others. Stephanie Dowrick's classic Intimacy and Solitude is the wise guide we need to help us find our personal ground, whatever challenges we face.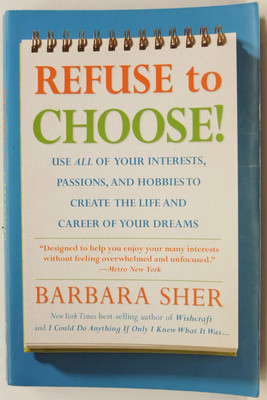 $12.00
NZD
Category: Self-help | Reading Level: very good
Don't know what to do with your life? Drawn to so many things that you can't choose just one? New York Times best-selling author Barbara Sher has the answer-do EVERYTHING! With her popular career counseling sessions, motivational speeches, workshops, and television specials, Barbara Sher has become famo us for her extraordinary ability to help people define and achieve their goals. What Sher has discovered is that some individuals simply cannot, and should not, decide on a single path; they are genetically wired to pursue many areas. Sher calls them "Scanners"-people whose unique type of mind does not zero in on a single interest but rather scans the horizon, eager to explore everything they see. In this groundbreaking book, readers will learn- . what's behind their "hit and run" obsessions . when (and how) to finish what they start . how to do everything they love . what type of Scanner they are (and which tools they need to do their very best work) ...Show more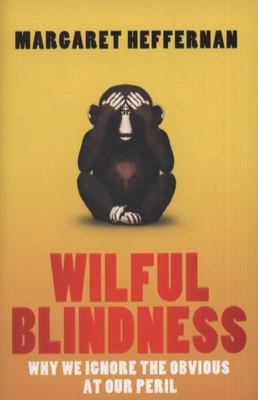 $14.00
NZD
Category: Self-help | Reading Level: very good
In the 2006 case of the US Government vs Enron, the presiding judge instructed the jurors to take account of the concept of wilful blindness as they reached their verdict about whether the chief executives of the disgraced energy corporation were guilty. It was not enough for the defendants to say that they did not know what was going on; that they had not seen anything. If they failed to observe the corruption which was unfolding before their very eyes, not knowing was no defence. The guilty verdict sent shivers down the spine of the corporate world. In this book, distinguished business woman and writer, Margaret Heffernan, examines the phenomenon of wilful blindness. Drawing on a wide array of sources from psychological studies and social statistics to interviews with the relevant protagonists she examines what it is about human nature which makes us so prone to wilful blindness. Taught from infancy to obey authority, and absorbing the importance of selective vision as a key social skill, humans exacerbate their tendency to become institutionalised by joining organisations which are run by like-minded people. Wilful Blindness looks at how hard-work and the information overload of the modern workplace add to the problem. And examines why whistleblowers and Cassandras are so very rare. Ranging freely through history and from business to science, government to the family, this engaging and anecdotal book will explain why wilful blindness is so dangerous in the globalised, interconnected world in which we live, before suggesting ways in which institutions and individuals can start to combat it. In the tradition of Malcolm Gladwell and Nassim Nicholas Taleb, Margaret Heffernan's thought provoking book will force open our eyes. ...Show more
$14.00
NZD
Category: Self-help | Reading Level: very good
A practical and humorous guide that takes the worst thing about being a woman and turns it into the best thing, by 'period preacher', cult folk singer and former sex education teacher.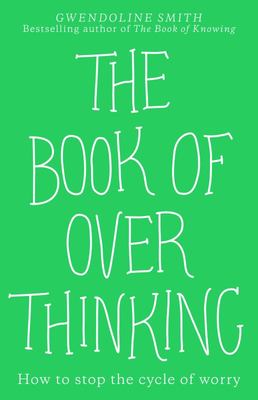 $12.00
NZD
Category: Self-help | Reading Level: very good
Overthinking is also known as worrying or ruminating and it's a form of anxiety that many people suffer from. Psychologist and bestselling author Gwendoline Smith explains in clear and simple language the concepts of positive and negative overthinking, the truth about worry and how to deal with the 'tho ught viruses' that are holding you back. She helps you understand what's going on in your head, using humour, lots of examples and anecdotes, and she offers powerful strategies for addressing your issues. Based on cognitive behavioural theory, this book will help you in all the key areas of your life: from your personal life to relationships and work. ...Show more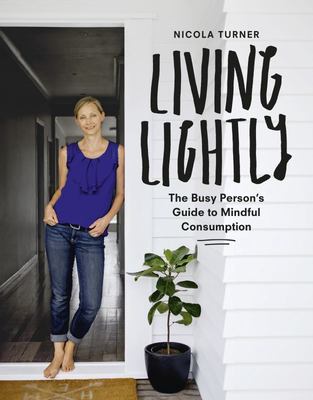 $20.00
NZD
Category: Self-help | Reading Level: very good
How do you reduce your impact when you don't want to compromise your lifestyle? How do you live lighter when you're juggling the motherlode of life? How can you become more mindful of how and what you're consuming? In a previous career, Nicola Turner's job was to convince us to buy more - and now she u ses this insight to help us consume less. With her unique ability to keep it real, Nicola shares how her family now lives with less stuff, less waste and less impact. It's made life simpler, saved heaps of time and money and created a healthier, happier family. Filled with do-able ideas and practical hacks, Living Lightly is for everyday people who want to simplify their life and reduce their impact but feel they're just too damn busy. It's all about making simple changes that work for you - and not letting perfect get in the way of good. ...Show more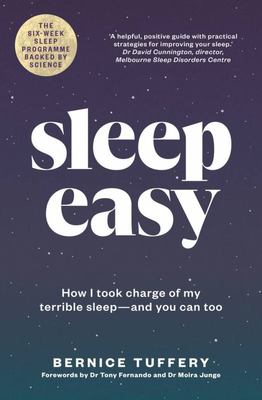 $16.00
NZD
Category: Self-help | Reading Level: very good
Bad sleep sucks. Sleep deficiency defies our biology and sabotages our days. Yet more than a third of us struggle to get to sleep or stay asleep at night. We can shake off the odd sleepless night, but when sleep difficulties persist, things start to unravel. Sleep debt takes its toll on our mood, energy , and productivity. It affects our behaviour around food and exercise as well as eroding our immunity, even our mental and physical health. As our best efforts to help ourselves fail, or perpetuate the problem, we can feel disillusioned, disempowered and frustratingly stuck. You're not alone, and there is a way through. This six-week, step-by-step guide will help you sleep easy. Bernice Tuffery, fed up after years of compromised sleep, made it her mission to learn how to sleep well again. She'd tried early nights, warm baths, a bit of yoga and meditation, but nothing worked. Even natural supplements, over-the-counter sleep aids, melatonin, and at times sleeping pills, failed to deliver a sustainable solution. As a qualitative market researcher, she was determined to know how to sleep naturally again. She discovered a proven, natural, and very learnable way to improve chronic sleep difficulties. Cognitive Behavioural Therapy for insomnia (CBTi) is recognised internationally by sleep experts as the gold-standard treatment for insomnia. But with a lack of awareness, a severe shortage of experts offering it and virtually no public funding for treatment in New Zealand and Australia, it's hard and expensive to access. From her discussions with sleep professionals, extensive research and her lived-experience of restoring her own sleep, Bernice shares her knowledge with humour and heart. Confident that CBTi can be self-taught, she offers this practical and inspiring insiders' guide to getting a good night's sleep. ...Show more
$16.00
NZD
Category: Self-help | Reading Level: near fine
We're more connected, yet lonelier than ever - practical ways to combat the alarming rise of loneliness by bestselling author and social researcher, Maggie Hamilton. Practical solutions to combat social isolation in our families and communities.  
$12.00
NZD
Category: Self-help | Reading Level: very good
Nat's What I Reckon was the tattooed lockdown saviour we didn't know we needed, rescuing us from packet food, jar sauce and total boredom with his hilarious viral recipe videos that got us cooking at home like champions again. Now that we've cooked our way out of lockdown and are wondering what the hell to do next, Nat's back – and he's ready to teach us more about life in this thoroughly unhelpful (but maybe actually kinda helpful) self-help guide. Nat's already shown us that jar sauce can get f*cked. But what else is sh*t – and what's actually not sh*t? Is it all as bad as we feel like it is most of the time? No part of our weird world and idiotic behaviour is spared as our long-haired guru tells us what he reckons about it all – and amps up the flavour with some eye-watering stories from his early years before a sweary video about pasta sauce shot him to global fame. With Nat's nine no-nonsense rules, you'll be on the road to being less of a d*ckhead faster than you can say 'quarantine spirit risotto with parzley on top'. And if you screw it up: it doesn't bloody Parramatta, champ. Features a small illustrated selection of Nat's favourite recipes.   ...Show more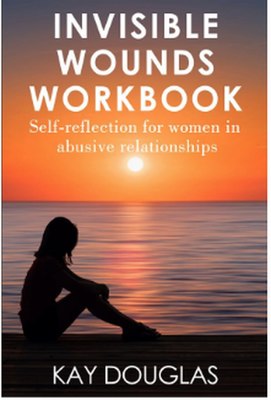 $12.00
NZD
Category: Self-help | Reading Level: near fine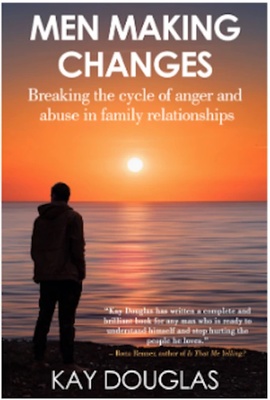 $14.00
NZD
Category: Self-help | Reading Level: near fine
This practical, strength-based book includes information, checklists, strategies for change and self-reflection questions. 30 New Zealand men who have worked at changing destructive behaviour were interviewed for Men Making Changes. Their stories, insights and guidance are woven throughout. There is a s pecial section of guidance for women readers who are living with partners who use destructive behaviour and a chapter on children and parenting. Men Making Changes is endorsed by several well-known overseas therapists and authors. ...Show more