$25.00
NZD
Category: Gardening | Series: Big Art | Reading Level: very good
The photographs in this book provide a magnificent record of some 30 European gardens and parks which date from the glorious days of the Renaissance, the Baroque and the 18th century and which in many cases have now been painstakingly restored to their original condition. The illustrations are complemen ted by essays tracing the history of ideas which accompanied the flowering of garden design, ISBN: 9783822805404 Title: GARDEN ARCHITECTURE IN EUROPE 1450-1800 Author: TASCHEN ROLF Year: 1990 Format: PAPERBACK Price: $10.00 Pages: 240 Dimension: 300mm X 240mm ...Show more
$12.00
NZD
Category: Non Fiction | Series: Practical Handbook Ser. | Reading Level: very good
This practical reference series covers everything from health and cooking to popular hobbies and leisure interests. Each book includes step-by-step photographs and easy-to-follow instructions.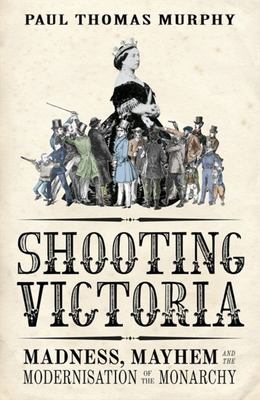 $20.00
NZD
Category: United Kingdom | Reading Level: very good
During her long reign, Queen Victoria was the target of no fewer than eight assassination attempts. In seven of these cases her life was saved by poor marksmanship or misfiring weaponry, but one assailant managed to strike her with a finely wrought cane. Remarkably, all eight of her attackers lived to t ell their tales, and were variously incarcerated in asylums, deported to Australia, or in a few cases eventually released into society again. Paul Thomas Murphy shows how these obscure would-be assassins effected a change in history. Their attacks on Victoria galvanised her to face them down by presenting a more public face than her forebears, thereby laying the groundwork for the monarchy as we know it today. SHOOTING VICTORIA opens up a new window onto Victorian England. In exploring contemporary attitudes to madness, crime and criminality, it reveals a wealth of little-known and often surprising aspects of 19th-century British society and monarchy. ...Show more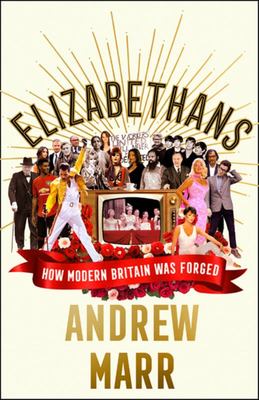 $16.00
NZD
Category: Travel | Reading Level: very good
Twice in this century, Germany initiated wars of unimagined terror and destruction. In both cases, defense of the "Prussian" realm, the German homeland, was the perceived and vilified perpetrator. Few today understand with any precision what "Prussia" means, either geographically or nationalistically, b ut neither would they deny the psychic resonance of the single word. To most, it means unbridled aggression, the image of the goose-stepping Junker.But what was once Prussia is now a significant portion of Eastern Europe, a contested homeland first won by Christian knights of the Teutonic Order. For centuries thereafter its terrain has been crisscrossed by war and partitioned by barbed wire. In its final catastrophe of 1945, nearly two million German refugees fled the region as Russian armies broke the eastern front, perhaps the greatest dislocation of a civilian population at any time during World War II. With the Berlin Wall now a memory and the Soviet Union in a state of collapse, this remains a geography in shambles. Modern travelers can now, for the first time in decades, see and ponder for themselves what Prussia really was and now is.James Charles Roy and Amos Elon, two writers noted for their inquisitive natures, have gone to search through the rubble themselves. They intermingle present-day observations with moving vignettes from the German and Prussian past, sketching a portrait of the Europe we know today. The story is spiced with interviews and reminiscences, unforgettable in their sadness, of people looking back at a life now gone, a life full of turmoil and heartache, memories both fond and tragic. The final result: a far deeper understanding of the tattered lands of today's Eastern Europe. ...Show more
$12.00
NZD
Category: Military | Reading Level: very good
Napoleon, Nelson, Churchill, Hitler, Stalin, Marshall, de Gaulle, Eisenhower and Thatcher- each of these leaders fundamentally shaped the outcome of the war their nation was embroiled in. How were they alike, and in what ways did they differ? Was their war leadership unique, or did these leaders have so mething in common, traits and techniques that transcend time and place and can be applied to the fundamental nature of conflict? Meticulously researched and compellingly written, Leadership in War presents readers with fresh, complex portraits of leaders who approached war with different tactics and different weapons, but with the common goal of success in the face of battle. Both inspiring and cautionary, these portraits offer important lessons on leadership in times of struggle. With his trademark verve and incisive observation, Roberts reveals the qualities that doom even the most promising leaders to failure, and the qualities that lead to victory. ...Show more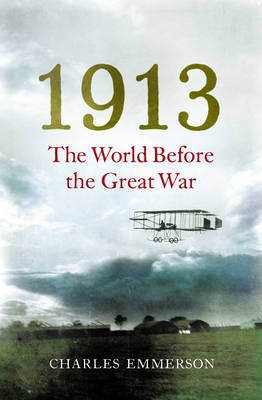 $25.00
NZD
Category: History | Reading Level: very good
Forever in the shadow of the war which followed, 1913 is usually seen as little more than the antechamber to apocalypse. Our perspectives narrowed by hindsight, the world of that year is reduced to its most frivolous features - last summers in grand aristocratic residences, a flurry of extravagant socia l engagements - or its most destructive ones: the unresolved rivalries of the great European powers, the anxieties of a period of accelerated change, the social fear of revolution, the violence in the Balkans. Our images of the times are too often dominated by the faded pastels of upper-class indulgence or by the unmitigated blackness of a world rushing headlong into the abyss of an inevitable war. 1913: The World before the Great War proposes a strikingly different portrait, returning the world in that year to its contemporary freshness, its future still undecided, its outlook still open. Told through the stories of twenty-three cities - Europe's capitals at the height of their global reach, the emerging metropolises of America, the imperial cities of Asia and Africa, the boomtowns of Australia and the Americas - Charles Emmerson presents a panoramic view of a world crackling with possibilities, from St Petersburg to Shanghai and from Los Angeles to Jerusalem. What emerges is a rich and complex world, more familiar than we expect, connected as never before, on the threshold of events which would change the course of global history. ...Show more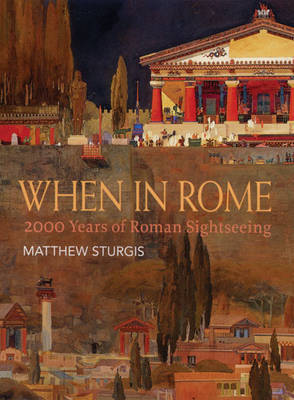 $16.00
NZD
Category: Travel | Reading Level: very good
The story of what Rome's visitors have looked at over the past two thousand years: the buildings, the statues, the paintings, the artefacts that have most impressed each generation of travellers from the time of the Roman Republic in the second century BC up to the present age of mass tourism.
$15.00
NZD
Category: Biography | Reading Level: very good
The Ephrussis were a grand banking family, as rich and respected as the Rothschilds, who "burned like a comet" in nineteenth-century Paris and Vienna society. Yet by the end of World War II, almost the only thing remaining of their vast empire was a collection of 264 wood and ivory carvings, none of the m larger than a matchbox. The renowned ceramicist Edmund de Waal became the fifth generation to inherit this small and exquisite collection of netsuke. Entranced by their beauty and mystery, he determined to trace the story of his family through the story of the collection. The netsuke--drunken monks, almost-ripe plums, snarling tigers--were gathered by Charles Ephrussi at the height of the Parisian rage for all things Japanese. Charles had shunned the place set aside for him in the family business to make a study of art, and of beautiful living. An early supporter of the Impressionists, he appears, oddly formal in a top hat, in Renoir's "Luncheon of"" the Boating Party." Marcel Proust studied Charles closely enough to use him as a model for the aesthete and lover Swann in "Remembrance of Things Past." Charles gave the carvings as a wedding gift to his cousin Viktor in Vienna; his children were allowed to play with one netsuke each while they watched their mother, the Baroness Emmy, dress for ball after ball. Her older daughter grew up to disdain fashionable society. Longing to write, she struck up a correspondence with Rilke, who encouraged her in her poetry. The Anschluss changed their world beyond recognition. Ephrussi and his cosmopolitan family were imprisoned or scattered, and Hitler's theorist on the "Jewish question" appropriated their magnificent palace on the Ringstrasse. A library of priceless books and a collection of Old Master paintings were confiscated by the Nazis. But the netsuke were smuggled away by a loyal maid, Anna, and hidden in her straw mattress. Years after the war, she would find a way to return them to the family she'd served even in their exile. In "The Hare with Amber Eyes," Edmund de Waal unfolds the story of a remarkable family and a tumultuous century. Sweeping yet intimate, it is a highly original meditation on art, history, and family, as elegant and precise as the netsuke themselves. ...Show more
$18.00
NZD
Category: Travel | Reading Level: very good
"Rarely has humanity's relationship to nature been so beautifully and vividly depicted. A Dream in Polar Fog is both elegant and exciting and also serves as a living anthropology of a gone world. It accomplishes everything a novel should."Neal Pollack A Dream in Polar Fog is at once a cross-cultural journey, an ethnographic chronicle of the Chukchi people, and a politically and emotionally charged Arctic adventure story. ...Show more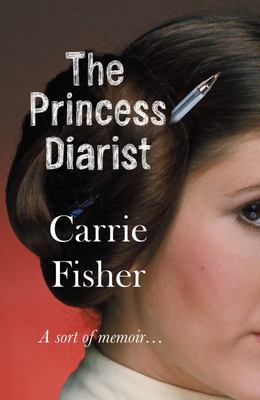 $12.00
NZD
Category: Biography | Reading Level: very good
The Princess Diarist is Carrie Fisher's New York Times bestselling intimate, hilarious, and revealing recollection of what happened behind the scenes on one of the most famous film sets of all time, the first Star Wars movie.   When Carrie Fisher recently discovered the journals she kept during the f ilming of the first Star Wars movie, she was astonished to see what they had preserved--plaintive love poems, unbridled musings with youthful naivet , and a vulnerability that she barely recognized. Today, her fame as an author, actress, and pop-culture icon is indisputable, but in 1977, Carrie Fisher was just a teenager with an all-consuming crush on her costar, Harrison Ford.   With these excerpts from her handwritten notebooks, The Princess Diarist is Fisher's intimate and revealing recollection of what happened on one of the most famous film sets of all time--and what developed behind the scenes. Fisher also ponders the joys and insanity of celebrity, and the absurdity of a life spawned by Hollywood royalty, only to be surpassed by her own outer-space royalty. Laugh-out-loud hilarious and endlessly quotable, The Princess Diarist brims with the candor and introspection of a diary while offering shrewd insight into the type of stardom that few will ever experience. ...Show more