$30.00
NZD
Category: Biography | Reading Level: near fine
In 1869, a businessman from China's Guangdong Province first set foot on New Zealand soil at Port Chalmers. It was the beginning of an illustrious career that would change the shape of commerce and industry in Otago and Southland. 'Merchant, Miner, Mandarin' depicts the fascinating life of Choie Sew Hoy - from his early days in China before emigrating to Australia and then New Zealand, to his death in 1901 as one of Dunedin's most prominent entrepreneurs. The store Choie Sew Hoy established in Dunedin's Stafford Street was a huge success, while his revolutionary gold-dredging technology improved the fortunes of the gold-mining industry in Otago and Southland. He backed dredging, quartz crushing and hydraulic sluicing ventures in the goldfields of Ophir, Macetown, Skippers, Nokomai and the Shotover. Sharp as a razor, Sew Hoy was a visionary, able to spot opportunities no one else could, whether sending vast amounts of unwanted scrap metal from New Zealand back to China, or joining famous Taranaki businessman Chew Chong's fungus export trade. Sew Hoy was also a local character, always elegantly dressed and with legendary success in horse racing. His self-assurance and charm gained him entry to the Chamber of Commerce, the Jockey Club, the Masons and even the Caledonian Society. A benefactor to many social causes, he supported hospitals and benevolent associations to help his fellow Chinese immigrants. When the success of the Chinese in New Zealand aroused hostility, he fought the prevalent racism and unfair government legislation of the day. A man of two worlds, Choie Sew Hoy was a success in both. Richly illustrated and deeply researched, 'Merchant, Miner, Mandarin' is both the compelling biography of one of the most distinguished figures of New Zealand business and an intriguing account of late 19th-century society, industry and race relations. ...Show more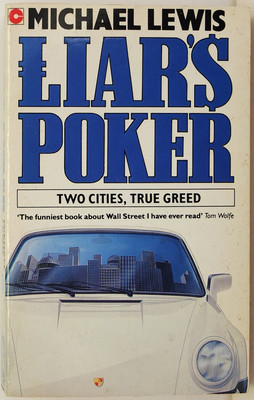 $5.00
NZD
Category: Business | Reading Level: good
Published for the first time in flipback - the new, portable, stylish format that's taken Europe by storm. FUNNY, FRIGHTENING, BREATHLESS AND HEARTLESS, LIAR'S POKER IS A TALE OF HYSTERICAL GREED AND AMBITION SET IN AN OBSESSED, ENCLOSED WORLD. From mere trainee to lowly geek, to triumphal Big Swinging Dick: that was Michael Lewis's pell-mell progress through the dealing rooms of Salomon Brothers in New York and London during the heady mid-1980s when they were probably the world's most powerful and profitable merchant bank. ...Show more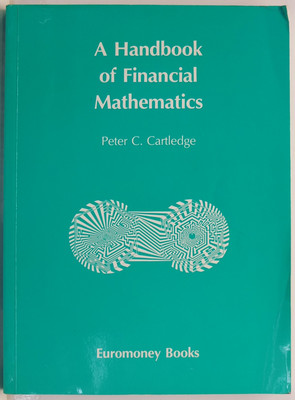 $14.00
NZD
Category: Mathematics | Reading Level: very good
This book presents the key mathematical techniques needed by the financial professional. A wide variety of markets markets are covered - the money and capital markets, the SWAPS and foreign exchange markets and the derivative and equity markets.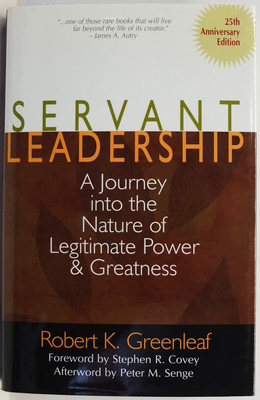 $15.00
NZD
Category: Business | Reading Level: very good
This highly influential book is filled with prophetic essays on what Greenleaf coined "autocratic leadership" with a holistic approach.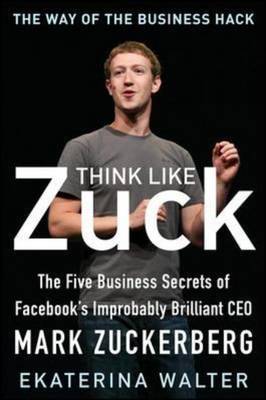 $14.00
NZD
Category: Business | Reading Level: very good
This title helps you make your mark in the world with the five success principles of the world-changing social media Site. "Think Like Zuck is a fascinating look at how entrepreneurial vision drives success. If you want more out of work than just a job, if you have the burning desire to build something of lasting value, then this is your guide." (David Meerman Scott, bestselling author of "The New Rules of Marketing and PR"). "Whether you're a seasoned business executive or the next Mark Zuckerberg in your dorm room right now, this book is a must-read! Two likeable thumbs up!" (Dave Kerpen, "New York Times" bestselling author of "Likeable Social Media" and "Likeable Business"). "True success lies at the place where passion and purpose collide - this book will help you uncover yours." (John Jantsch, bestselling author of "Duct Tape Marketing" and "The Commitment Engine"). ""Think Like Zuck" is a must-read for any innovator, social entrepreneur, or business owner looking to capitalize on the success of Facebook to propel and realize their own vision." (Simon Mainwaring, "New York Times" bestselling author of "We First"). "This book takes you on the ride of a lifetime and shows you how you can be successful! The question is: What does it take? Ekaterina gives us the answers!" (Jeffrey Hayzlett, bestselling author of "Running the Gauntlet" and global business celebrity). "In "Think Like Zuck", you will find important principles to infuse meaning into your business strategies and inspire change. Don't just read this book; use it." (Shawn Achor, author of the international bestseller "The Happiness Advantage"). If Facebook were a country, it would be the third largest in the world. Facebook accounts for one of every seven minutes spent online. More than one billion pieces of content are shared on Facebook. There's no doubt about it. Mark Zuckerberg's creation has changed the world. Literally. Facebook has singlehandedly revolutionized the way more than one-seventh of the world's population communicates, engages, and consumes information. If you run a business or plan to start one, you're probably asking yourself the same question organizational leaders worldwide are asking: What did Mark Zuckerberg do right? At long last, the answer is here. "Think Like Zuck" examines the five principles behind Facebook's meteoric rise, presented in actionable lessons anyone can apply - in any organization, in any industry. Written by social business trailblazer Ekaterina Walter, this groundbreaking book reveals the five "P"s of Facebook's success: Passion - Keep your energy and commitment fully charged at all times by pursuing something you believe in; Purpose - Don't just create a great product; drive a meaningful movement; People - build powerful teams that can execute your vision; Product - create a product that is innovative, that breaks all the rules, that changes everything; and Partnerships - build powerful partnerships with people who fuel imagination and energize execution. Packed with examples of Facebook's success principles in action - as well as those of Zappos, TOMS, Threadless, Dyson, and other companies - "Think Like Zuck" gives you the inspiration, knowledge, and insight to make your own mark in the world, to build a business that makes a difference, and to lead your organization to long-term profitability and growth. ...Show more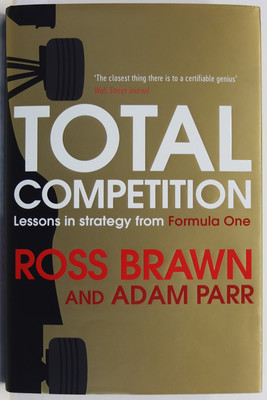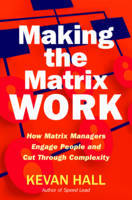 $14.00
NZD
Category: Business | Reading Level: very good
Global customers, supply chains and more integrated business functions mean that work now cuts across the traditional vertical silos of country and function. But the 'solution' of the matrix structure also brings multiple bosses, competing goals and higher levels of complexity. Traditional management tr aining prioritizes clarity, predictability and control. In a matrix we need to be able to balance this with the ability to tolerate ambiguity, manage uncertainty and decentralize control. Managers need an expanded toolkit to help them move from the hard to the soft, from the concrete to the ambiguous and back again depending on the situation. "Making the Matrix Work" introduces some new ideas and practical tools in 3 key areas. * Leading people beyond clarity to flexibility. A matrix trades clarity for flexibility. We need to create enough clarity on goals and roles and to align with others; but we also need to cope with ambiguity, manage complex trade-offs and dilemmas and deal with higher levels of conflict. * Being connected and effective. We set up a matrix to improve cooperation and communication across the silos - but be careful what you wish for! It is easy to become over-connected to poor quality meetings, teams and communication. More teamwork, meetings and emails are not the answer. * Creating control by giving it away. The complexity and diversity of the matrix can undermine trust and lead to an increase in central control and bureaucracy. We need to prevent this by building trust, empowering and creating commitment. Accountability without control and influence without authority are the norm. Kevan Hall's new book will help you develop your "matrix mindset" and will show you how to establish and engage networks that do not depend on role, control or authority to get things done. This book gives individuals working in the matrix the tools to take control of their own goals, role and success and shows matrix managers how to lead others to make their matrix really work. ...Show more
$14.00
NZD
Category: Business | Reading Level: near fine
In The 4 Day Week, entrepreneur and business innovator Andrew Barnes makes the case for the four-day week as the answer to many of the ills of the 21st-century global economy. Barnes conducted an experiment in his own business, the New Zealand trust company Perpetual Guardian, and asked his staff to des ign a four-day week that would permit them to meet their existing productivity requirements on the same salary but with a 20% cut in work hours. The outcomes of this trial, which no business leader had previously attempted on these terms, were stunning. People were happier and healthier, more engaged in their personal lives, and more focused and productive in the office. The world of work has seen a dramatic shift in recent times: the former security and benefits associated with permanent employment are being displaced by the less stable gig economy. Barnes explains the dangers of a focus on flexibility at the expense of hard-won worker protections, and argues that with the four-day week, we can have the best of all worlds: optimal productivity, work-life balance, worker benefits and, at long last, a solution to pervasive economic inequities such as the gender pay gap and lack of diversity in business and governance. The 4 Day Week is a practical, how-to guide for business leaders and employees alike that is applicable to nearly every industry. Using qualitative and quantitative data from research gathered through the Perpetual Guardian trial and other sources by the University of Auckland and Auckland University of Technology, the book presents a step-by-step approach to preparing businesses for productivity-focused flexibility, from the necessary cultural conditions to the often complex legislative considerations. The story of Perpetual Guardian's unprecedented work experiment has made headlines around the world and stormed social media, reaching a global audience over 4.5 billion. A mix of trenchant analysis, personal observation and actionable advice, The 4 Day Week is an essential guide for leaders and workers seeking to make a change for the better in their work world. ...Show more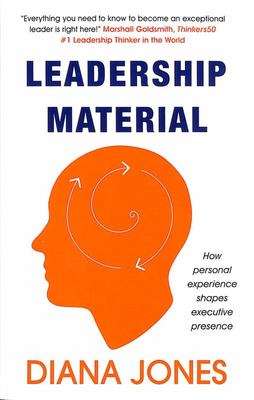 $10.00
NZD
Category: Business | Reading Level: very good
Many leaders take great care to separate their personal qualities from their professional identity. Diana Jones, an executive coach for 30-years, argues that this is unwise. In fact, 'soft' skills - empathy, compassion, and authentic communication - are derived from personal experience, and are both pow erful and essential to enhancing executive presence, influencing others and achieving results. Through compelling stories and examples taken directly from Jones's coaching sessions with experienced leaders, readers will learn how to make enduring behavioural changes that will produce better business results and create alignment among disparate groups using empathy and leadership language. ...Show more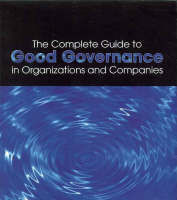 $25.00
NZD
Category: Business | Reading Level: very good
The Complete Guide to Good Governance is both comprehensive and a practical "how to" guide for any organization governed by a 'board of directors', 'board of trustees', 'council', 'committee' or similar governance structure. As author Doug Matheson writes in his Preface: "The practices outlined in this book are...largely based on my personal experiences as a practicing manager, executive, chief executive, director, chairman and teacher of management and governance. I have applied and practiced much of what is contained here in a wide range of organizations. I preach what I try to practice." The Complete Guide to Good Governance also addresses current issues: the organization's values, beliefs, culture and style; balancing stakeholder interests; franchising; management buyouts; mergers and acquisitions; takeovers; the co-operative model; directors and managers owning shares; codes of practice: and what was learnt from Enron and other corporate scandals. Following a 31 year career in IBM New Zealand and in IBM's Asia Pacific headquarters in Tokyo, Doug Matheson has, for the past 15 years, been director and chairman of a number of company, public sector and not-for-profit boards. This unique range of experience gives his book the stamp of complete authority. Contents: Governance - What is it?; Best Practice Governance Today; Best Practice Governance of Companies; Best Practice Governance in the Public Sector; Best Practice Governance of Not-For-Profit Organizations; The Board; Preparation of Directors for their Role; The Chairman; Selecting and Appointing the Chief Executive; Managing the Chief Executive; Chief Executive Succession Planning; The Board and the Chief Executive; Balancing Stakeholder Interests; Direction, Strategy and Strategic Goals; Organization Values, Beliefs, Culture and Style; Work of the Board Board Meetings; Committees of the Board; Evaluating Board, Chairman and Director Performance; Continuous Director Development and Performance Improvement; Future Scenarios ...Show more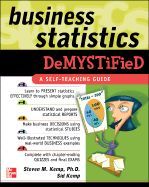 $14.00
NZD
Category: Business | Reading Level: very good
"If I had Business Statistics Demystified in school, I would have passed business statistics the first time, instead of having to retake the course twice. I find Business Statistics Demystified easy to follow and apply." -- Anne Englert, M.Ed. Learn the statistics that makes for good business deci sions. Now anyone who wants to improve business performance can master statistics -- without formal training, unlimited time, or a genius I.Q. In "Business Statistics Demystified, top-notch statistical programmer Steve Kemp and business author Sid Kemp team up to provide an effective, painless way to learn or review the statistics that can help ensure your business success. With "Business Statistics Demystified, you master the subject one simple step at a time -- at your own speed. This unique self-teaching guide offers quizzes at the end of each chapter, an exam for each section, as well as handy hints and tips to help you master terminology, concepts, and equations. Here's a fast, easy-to-use self-teaching course that gives you everything you need to: * Become the "can-do" new manager who reads, evaluates, uses, and creates statistical studies and reports * Use statistics for customer and human resources surveys, forecasting, quality management, and more * See how business and statistics come together in the real world with "Tips on Terms," "Study Review," and "Survival Strategies" * Pick up practical tips and rules of thumb and avoid mistakes * Learn, step-by-step, how to perform a statistical study and present the results in reports and meetings * Understand when to use each type of statistical graph, and howto create each one * Take a "final exam" in each section and grade it yourself! Simple enough for beginners but challenging enough for those with some statistical background, Business Statistics Demystified is your direct route to learning or brushing up on statistics and boosting your career. ...Show more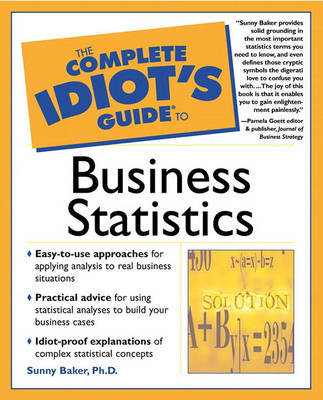 $12.00
NZD
Category: Business | Reading Level: very good
Business and marketing professionals have to answer tough questions. "How much do 20-to-29-year-olds in New York spend in restaurants?" "What's the potential market for a $1,200 stereo system?" "Where can I find customers for a home manicure service?" Statistics can be intimidating. How do you use data to determine the direction of your group or product? What are nominal and ordinal variables anyway? In The Complete Idiot's GuideA (R) to Business Statistics, Dr. Sunny Baker gives readers a step-by-step guide to choosing, using, and interpreting statistical analyses for business. The author approaches statistical evaluations as concepts, focusing on the data business people need to interpret and put together, and not on the arithmetic, symbols, and calculations alone. Covering tendency, variables and distributions, this title shows how to use this data for business including sampling, generalizations, analyzing data, and correlation theories. Using real business scenarios as example, The Complete Idiot's GuideA (R) to Business Statistics becomes a handbook for real-life business and marketing professionals. ...Show more