$20.00
NZD
Category: Drinks | Reading Level: near fine
Designed to help the buyer to make informed choices about the best quality wines available, this title is firmly established as the most authoritative and sought-after guide to New Zealand wines. Updated yearly with new tasting notes and ratings, this is a 'must-have' publication for the new initiate an d the established wine-buff alike. Divided by grape variety to help selection, this comprehensive guide includes vintage ratings, star ratings for quality, and a dryness/sweetness guide. Other features include Classic Wines: wines that consistently achieve an outstanding level of quality for at least three vintages. We have now had over 25 years of Michael Cooper's Buyers Guide. About the Author: Michael Cooper is New Zealand's most acclaimed wine writer, with 40 books and several major literary awards to his credit, including the Montana Medal for the supreme work of non-fiction at the 2003 Montana New Zealand Book Awards for his magnum opus, Wine Atlas of New Zealand. In the 2004 New Year Honours, Michael was appointed an ONZM for services to wine writing. Author of the country's biggest-selling wine book, the annual New Zealand Wines: Michael Cooper's Buyer's Guide, now in its 24th edition, he was awarded the Sir George Fistonich Medal in recognition of services to New Zealand wine in 2009. The award is made each year at the country's largest wine competition, the New Zealand International Wine Show, to a 'living legend' of New Zealand wine. The weekly wine columnist for the New Zealand Listener, he is also New Zealand editor of Australia's Winestate magazine and chairman of its New Zealand tasting panel. ...Show more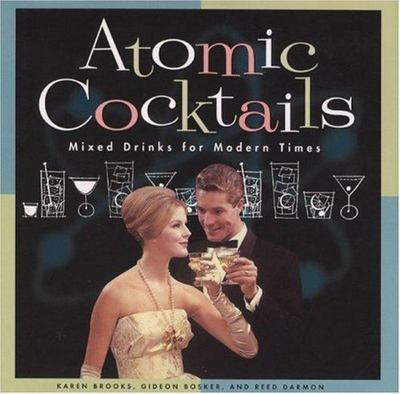 $10.00
NZD
Category: Drinks | Reading Level: very good
From a glittering Stardust Martini to a Cognac Zoom,Atomic Cocktails blasts into the ether with more than 50 Space Age cocktails. Tonic to tequila, mood music to maraschino cherries, this book's for everyone who isn't sure what goes into a Gimlet and thinks Angostura is a kind of sweater. It reveals the secrets that ardent swingers have spent years discovering, including the fundamentals of mixology and how to master all the classics. The repertoire includes cosmic concoctions, tropical exotica, summer coolers, hot shots, some real originals, and specials from the alcohol-free zone. The authors also add a guide to essential ingredients and tips on mixing a drink with a knowing flick of the wrist -- plus how to serve it in the perfect glass with the perfect garnish. Come on you birds and hot daddies, it's happy hour! ...Show more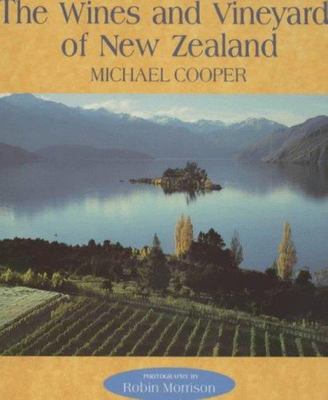 $30.00
NZD
Category: Drinks | Reading Level: very good
Tracing the recent history of New Zealand wine, this book focuses on the industry's key innovators. It explains all aspects of the grape varieties that are the foundation of New Zealand's varietal wines and provides a region-by-region commentary covering every major vineyard.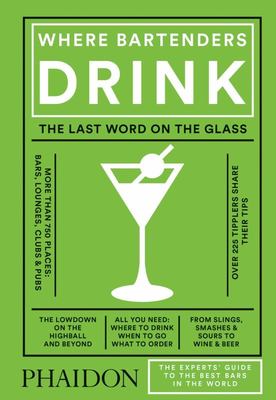 $15.00
NZD
Category: Drinks | Reading Level: very good
In the footsteps of bestsellers Where Chefs Eat and Where to Eat Pizza - where the best bartenders go for the best drinks   Where Bartenders Drink is THE insider's guide. The best 300 expert drink-makers share their secrets - 750 spots spread across 60 countries - revealing where they go for a drink t hroughout the world when they're off-duty. Venues range from late-night establishments and legendary hotel bars to cosy neighbourhood 'locals' - and in some surprising locales. The 750 expert recommendations come with insightful reviews, key information, specially commissioned maps, and an easy-to-navigate geographical organization. It's the only guide you need to ensure that you get the best drinks in the most memorable global locations. ...Show more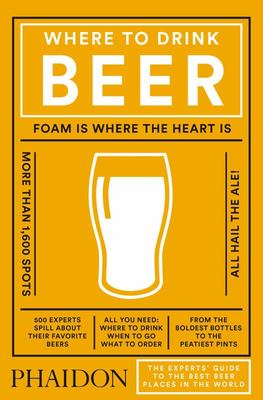 $15.00
NZD
Category: Drinks | Reading Level: very good
Where to Drink Beer is the ultimate guide by the real experts - 500 of the world's most revered brewers reveal the little-known, eclectic, and surprising destinations they visit for their ultimate beer. With 1,600 listings in more than 70 countries - and detailed maps, reviews, key information, honest comments, and suggestions - there is nothing like it. Designed in the same visually striking format as Phaidon's bestselling Where Chefs Eat, this book guides thirsty beer fans toward the best places across the globe to find the best examples of the world's most popular beverage. ...Show more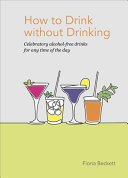 $12.00
NZD
Category: Drinks | Reading Level: near fine
Fiona Beckett is the author of more than 10 books including Fiona Beckett's Cheese Course and Food, Wine & friends (Cico) and How to Match Food and Wine (Mitchell Beazley). She is the wine writer for the Guardian and her Matching Food and Wine website has followers around the world, with 230k unique users a month, 17k registered subscribers and a social media reach of over 130k across all channels. Fiona outlines the rise of teetotalism and the health benefits of including alcohol-free days as part of a healthy lifestyle. This beautiful and inspiring book includes tips and recipes for flavoring waters, creating rhubarb bellinis and marmalade bucks fizz, as well as delicious cardamom syrups, roiboos tea punch and root beer floats. Whether you wish to create a watermelon cooler or an alcohol-free fruit punch to get a party started or simply wish to make a pair of herb-flavored spritzes for a Friday night in, this book proves that 'no-lo' drinks are every bit as interesting as alcohol. Learn how to create flavorsome, delicious drinks so that anyone can join in a party or celebration. Sections include water, drinks made with nonalcoholic wine, drinking vinegars and shrubs, syrups and cordials, alcohol-free and low-alcohol cocktails, wines, beers and spirits. ...Show more
$25.00
NZD
Category: Drinks | Reading Level: very good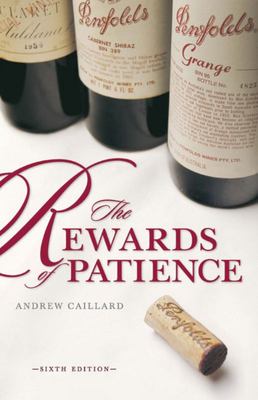 $15.00
NZD
Category: Drinks | Reading Level: very good
In the world of wine, Penfolds is synonymous with excellence, innovation, and even a little magic. The tale behind the winery's foundation, its controversial methods of operation, and the characters that were determined to break with tradition and produce something unique is a truly inspiring one. Much more than simply a winery history, this guide is also a practical tool for enjoying a personal collection of Penfolds wines at their drinking peak. Through the senses of an independent international panel, the fortunes of over fifty years of Penfolds wines were painstakingly tracked and assessed over a special five-day tasting. Complete with tasting notes and personal commentaries, the results of this event form a central focus of the narrative. Now in its sixth edition, The Rewards of Patience is an invaluable companion for anyone who loves good wine. This special collector's edition features a black silk-covered slipcase, with a tipped-in illustration debossed into the case. The book is a grey silk-covered hardback with silver blocked title on spine and front cover, a grey ribbon marker, and head and tail bands. ...Show more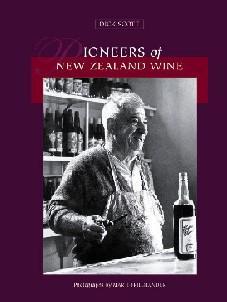 $25.00
NZD
Category: Drinks | Reading Level: very good
This is a book about the people who made the wine industry of New Zealand. They came from every wine country in Europe, stubborn, dedicated men, slightly odd in the eyes of their neighbours, who set themselves to clothe despised corners of the land in vines. Pioneers of New Zealand Wine is a beautifully told and spectacularly illustrated history of this country ...Show more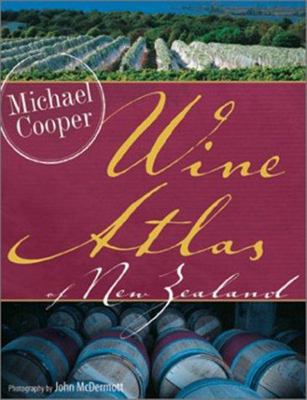 $25.00
NZD
Category: Drinks | Reading Level: very good
.Winner - 2003 Montana NZ Book Awards, Reference and Anthology category. The Wine Atlas of New Zealand builds on the award-winning success of The Wines and Vineyards of New Zealand which ran to five editions. This visually stunning Atlas provides a comprehensive overview of the wine industry in New Zeal and and contains information on grape varieties, regional variations in climate and soil, and wine-making techniques. Michael Cooper, one of New Zealand's premier wine critics, combines his knowledge with a lively writing style to capture the spirit of individual wineries. Sumptuously illustrated with photography of vineyards and wine-makers, wine label art and regional maps, The Wine Atlas of New Zealand offers invaluable guidance and information to the connoisseur and amateur wine-Iover alike. ...Show more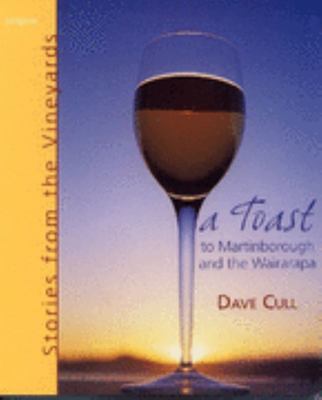 $15.00
NZD
Category: Drinks | Reading Level: very good
This is the story of the Wairarapa's fruitful vineyard region. Well-known television presenter Dave Cull takes the reader on a journey from vineyard to vineyard collecting stories from the people who make it all happen; the growers, the winemakers - the very people who turn grapes into world-class wine. Dave Cull covers the early history of the area, the ferment of vineyard expansion in the early 80s, through to the Garden of Eden it is today. ...Show more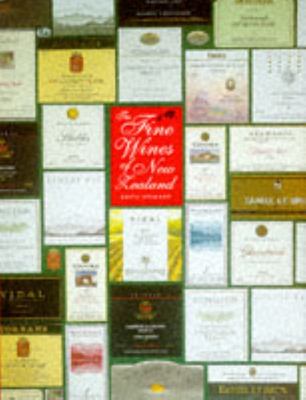 $25.00
NZD
Category: Drinks | Reading Level: very good
This is a tasting guide to 92 of New Zealand's premier wines from successive vintages - more than 650 wines in total. The labels included here are those that have established a reputation, within New Zealand and abroad, among critics and wine judges as well as the wider wine-drinking public.