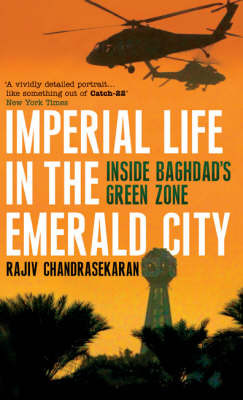 $12.00
NZD
Category: Military | Reading Level: very good
An unprecedented account of life in Baghdad's Green Zone . . . the enclave that was the headquarters for the American occupation of Iraq. Imperial Life in the Emerald City is an unprecedented account of life in Baghdad's Green Zone, a walled-off enclave of towering plants, posh villas, and sparkling swi mming pools that was the headquarters for the American occupation of Iraq. The Washington Post's former Baghdad bureau chief Rajiv Chandrasekaran takes us with him into the Zone: into a bubble, cut off from wartime realities, where the task of reconstructing a devastated nation competed with the distractions of a Little America - a half-dozen bars stocked with cold beer, a disco where women showed up in hot pants, a movie theatre that screened shoot-'em-up films, an all-you-could-eat buffet piled high with pork, a shopping mall that sold pornographic movies, a parking lot filled with shiny new SUVs, and a snappy dry-cleaning service - much of it run by Halliburton. Most Iraqis were barred from entering the Emerald City for fear they would blow it up. Drawing on hundreds of interviews and internal documents, Chandrasekaran tells the story of the people and ideas that inhabited the Green Zone during the occupation, from the imperial viceroy L. Paul Bremer III to the fleet of men hired to implement the idea that Americans could build a Jeffersonian democracy in an embattled Middle Eastern country. ...Show more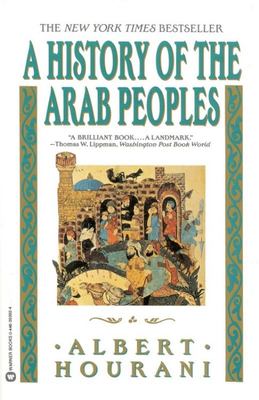 $14.00
NZD
Category: Middle East | Reading Level: very good
Upon its publication in 1991, Albert Houraniâe(tm)s masterwork was hailed as the definitive story of Arab civilization, and became both a bestseller and an instant classic. In a panoramic view encompassing twelve centuries of Arab history and culture, Hourani brilliantly illuminated the people and event s that have fundamentally shaped the Arab world.Now this seminal book is available in an expanded second edition. Noted Islamic scholar Malise Ruthven brings the story up to date from the mid-1980s, including such events as the Gulf War; civil unrest in Algeria; the change of leadership in Syria, Morocco, and Jordan; and the aftermath of the events of September 11, 2001.The terrorist attacks in the United States, ongoing crisis in Iraq, and renewed violence between Israelis and Palestinians all underscore the need for a balanced and well-informed understanding of the Arab world, and make this insightful history of the Arab peoples more important than ever. ...Show more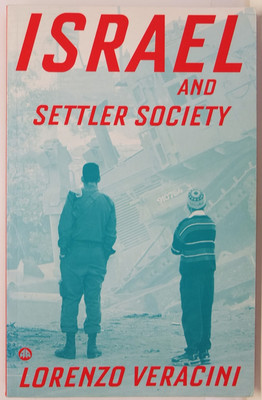 $12.00
NZD
Category: Middle East | Reading Level: very good
The struggle between Israel and the Palestinians is not unique -- whatever the news media may suggest. Lorenzo Veracini argues that the conflict is best understood in terms of colonialism. Like many other societies, Israel is a settler society. Looking in detail at the evolution of other colonial regime s -- apartheid South Africa, French Algeria and Australia -- Veracini presents a thoughtful interpretation of the dynamics of colonialism, offering a clear framework within which to understand the middle east crisis. Veracini challenges two important myths: firstly, that the Israeli-Palestinian dispute is unique and defies comparative approaches; and secondly that the struggle is mainly based in nationality and religion and therefore different to typical colonial conflicts. On the contrary, Veracini shows how Israeli society is organised along apartheid lines -- and that apartheid was not unique to South Africa, but a common feature of colonisation. He examines wars of decolonization, and conflicts where whole native populations were all but eradicated -- as in Australia. Comparing and contrasting these with the more recent history of Israel and Palestine, he offers a critical perspective on colonialism as well as important new insights into patterns of imperialism today. ...Show more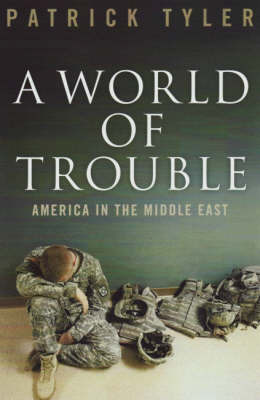 $18.00
NZD
Category: America | Reading Level: very good
Presents the history of the national strategies and internal stratagems that governed the American state's involvement in the Middle East, from Nixon's Cold War manoeuvring to George W Bush's Axis of Evil.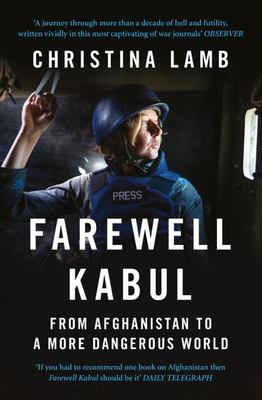 $12.00
NZD
Category: Military | Reading Level: very good
From the award-winning co-author of 'I Am Malala', this book asks just how the might of NATO, with 48 countries and 140,000 troops on the ground, failed to defeat a group of religious students and farmers? How did it go so wrong? 'Farewell Kabul' tells how the West turned success into defeat in the long est war fought by the United States in its history and by Britain since the Hundred Years War. It is the story of well-intentioned men and women going into a place they did not understand at all. And how, what had once been the right thing to do had become a conflict that everyone wanted to exit. It has been a fiasco which has left Afghanistan still one of the poorest and most dangerous nations on earth. The leading journalist on the region with unparalleled access to all key decision makers, Christina Lamb is the best-selling author of 'The Africa House' and 'I Am Malala', co-authored with Nobel Peace Prize winner Malala Yousafzai. This revelatory and personal account is her final analysis of the realities of Afghanistan, told unlike anyone before. ...Show more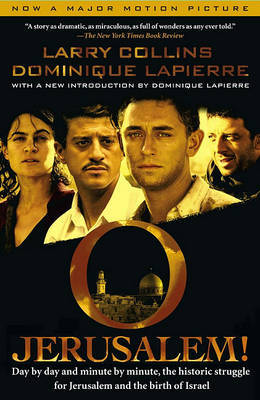 O Jerusalem!
by Larry Collins & Dominique Lapierre
$14.00
NZD
Category: Middle East | Reading Level: very good
Now a major motion picture, this remarkable classic recounts, moment by moment, the spellbinding process that gave birth to the state of Israel. Collins and Lapierre weave a brilliant tapestry of shattered hopes, fierce pride and breathtaking valor as the Arabs, Jews and British collide in their fig ht for control of Jerusalem. O Jerusalem! meticulously re-creates this historic struggle. Collins and Lapierre penetrate the battle from the inside, exploring each party's interests, intentions and concessions as the city of all of their dreams teeters on the brink of destruction. From the Jewish fighters and their heroic commanders to the charismatic Arab chieftain whose death in battle doomed his cause but inspired a generation of Palestinians, O Jerusalem! tells the three-dimensional story of this high-stakes, emotional conflict. Now with a new introduction by Dominique Lapierre, "O Jerusalem! remains, as ever, a towering testament to the fiery dawn of Israel and an unforgettable tale of faith and violence, of betrayal and indomitable courage. ...Show more
$12.00
NZD
Category: Middle East
A shimmering evocation, by turns intimate and panoramic, of one of the world's great cities, by its foremost writer. Orhan Pamuk was born in Istanbul and still lives in the family apartment building where his mother first held him in her arms. His portrait of his city is thus also a self-portrait, refra cted by memory and the melancholy-or "h"u"z"u"n-" that all "Istanbullus" share: the sadness that comes of living amid the ruins of a lost empire. With cinematic fluidity, Pamuk moves from his glamorous, unhappy parents to the gorgeous, decrepit mansions overlooking the Bosphorus; from the dawning of his self-consciousness to the writers and painters-both Turkish and foreign-who would shape his consciousness of his city. Like Joyce's Dublin and Borges' Buenos Aires, Pamuk's "Istanbul "is a triumphant encounter of place and sensibility, beautifully written and immensely moving. ...Show more
$16.00
NZD
Category: Travel | Reading Level: very good
A gripping memoir of life in Jerusalem from one of Australia's most experienced Middle East correspondents. Leading Australian journalist John Lyons will take readers on a fascinating personal journey through the wonders and dangers of the Middle East. From the sheer excitement of arriving in Jerusalem with his wife and eight-year-old son, to the fall of dictators and his gripping account of what it feels like to be taken by Egyptian soldiers, blindfolded and interrogated, this is a memoir of the Middle East like no other. Drawing on a 20-year interest in the Middle East, Lyons has had extraordinary access - he's interviewed everyone from Israel's former Prime Ministers Shimon Peres and Ehud Olmert to key figures from Hezbollah and Hamas. He's witnessed the brutal Iranian Revolutionary Guard up close and was one of the last foreign journalists in Iran during the violent crackdown against the 'Green Revolution'. He's confronted Hamas officials about why they fire rockets into Israel and Israeli soldiers about why they fire tear gas at Palestinian school children. By telling the story of his family travelling through the region, this book is extremely readable and entertaining, full of humour, colour. It is sometimes dazzling in its detail, sometimes tragic. Lyons says he has written it in a way that readers can feel they are there with him - so they can smell the wonderful markets of the Middle East and feel the fear of what it is like to be blindfolded and have your hands bound with electrical cord. Lyons also looks at 50 years of Israeli occupation of the West Bank - the mechanics of how this works and the effect it now has on both Israelis and Palestinians.Lyons explains the Middle East through every day life and experiences - his son's school, his wife's friends and his own dealings with a range of people over six years. If you only read one book on the Middle East, this is it. ...Show more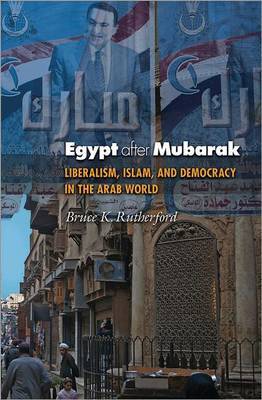 $15.00
NZD
Category: Middle East | Series: Princeton Studies in Muslim Politics | Reading Level: very good
Which way will Egypt go now that Husni Mubarak's authoritarian regime has been swept from power? Will it become an Islamic theocracy similar to Iran? Will it embrace Western-style liberalism and democracy? Egypt after Mubarak reveals that Egypt's secularists and Islamists may yet navigate a middle path that results in a uniquely Islamic form of liberalism and, perhaps, democracy. Bruce Rutherford draws on in-depth interviews with Egyptian judges, lawyers, Islamic activists, politicians, and businesspeople. He utilizes major court rulings, political documents of the Muslim Brotherhood, and the writings of Egypt's leading contemporary Islamic thinkers. Rutherford demonstrates that, in post-Mubarak Egypt, progress toward liberalism and democracy is likely to be slow. Essential reading on a subject of global importance, this edition includes a new introduction by Rutherford that takes stock of the Arab Spring and the Muslim Brotherhood's victories in the 2011-2012 elections. ...Show more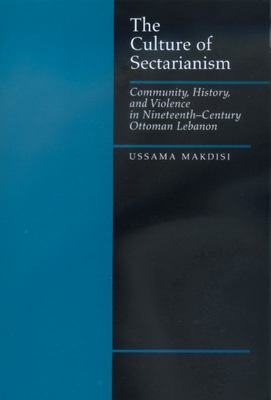 $16.00
NZD
Category: Middle East | Reading Level: very good
Focusing on Ottoman Lebanon, Ussama Makdisi shows how sectarianism was a manifestation of modernity that transcended the physical boundaries of a particular country. His study challenges those who have viewed sectarian violence as an Islamic response to westernization or simply as a product of social an d economic inequities among religious groups. The religious violence of the nineteenth century, which culminated in sectarian mobilizations and massacres in 1860, was a complex, multilayered, subaltern expression of modernization, he says, not a primordial reaction to it. Makdisi argues that sectarianism represented a deliberate mobilization of religious identities for political and social purposes. The Ottoman reform movement launched in 1839 and the growing European presence in the Middle East contributed to the disintegration of the traditional Lebanese social order based on a hierarchy that bridged religious differences. Makdisi highlights how European colonialism and Orientalism, with their emphasis on Christian salvation and Islamic despotism, and Ottoman and local nationalisms each created and used narratives of sectarianism as foils to their own visions of modernity and to their own projects of colonial, imperial, and national development. Makdisi's book is important to our understanding of Lebanese society today, but it also makes a significant contribution to the discussion of the importance of religious discourse in the formation and dissolution of social and national identities in the modern world. ...Show more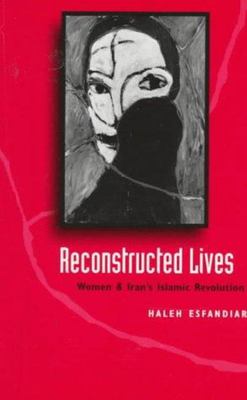 $14.00
NZD
Category: Middle East | Series: Woodrow Wilson Center Press Ser. | Reading Level: very good
The Islamic revolution of 1979 transformed all areas of Iranian life. For women, the consequences were extensive and profound, as the state set out to reverse legal and social rights women had won and to dictate many aspects of women's lives, including what they could study and how they must dress and r elate to men.Reconstructed Lives presents Iranian women telling in their own words what the revolution attempted and how they responded. Through a series of interviews with professional and working women in Iran--doctors, lawyers, writers, professors, secretaries, businesswomen--Haleh Esfandiari gathers dramatic accounts of what has happened to their lives as women in an Islamic society. She and her informants describe the strategies by which women try to and sometimes succeed in subverting the state's agenda. Esfandiari also provides historical background on the women's movement in Iran. She finds evidence in Iran's experience that even women from "traditional" and working classes do not easily surrender rights or access they have gained to education, career opportunities, and a public role. ...Show more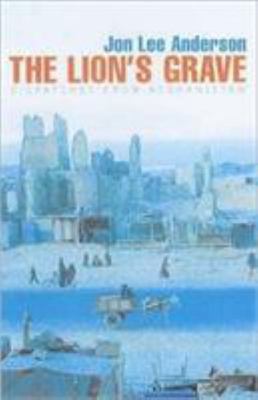 $10.00
NZD
Category: Military | Reading Level: very good
The New Yorker correspondent and author of Che Guevara: A Revolutionary Life shares a series of reports from Afghanistan in the wake of the September 11, 2001 terrorist attacks, describing a dangerous world of violence, feudal society, conspiracy, religious fanaticism, hardship, and war. Reprint.