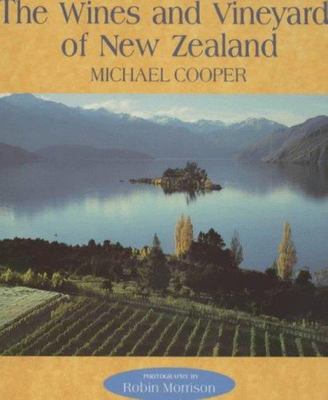 $30.00
NZD
Category: Drinks | Reading Level: very good
Tracing the recent history of New Zealand wine, this book focuses on the industry's key innovators. It explains all aspects of the grape varieties that are the foundation of New Zealand's varietal wines and provides a region-by-region commentary covering every major vineyard.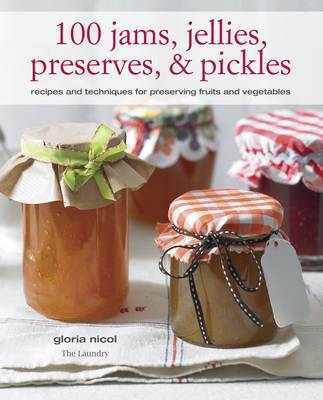 $12.00
NZD
Category: Cooking | Reading Level: very good
100 delicious and original recipes for jams, jellies, marmalades, curds, cordials, fruits in syrup, chutneys and pickles. There's something about homemade produce which always tastes so much better. You only have to look on the shelves of the smartest delicatessens to see that making jams and jellies ha s never been so popular, with flavours and combinations that range from the traditional tried-and-tested recipes to the more adventurous and exotic. In times of abundance it makes perfect sense to squirrel away food for use in times less plentiful: jam- and jelly-making and food preservation have always been an important household craft as well as an essential part of the culinary calendar. Jam-packed with lip-smacking recipes, including ways to pickle vegetables and dry fruit, the secrets to great flavours, simply made, are unlocked in this delightful book. ...Show more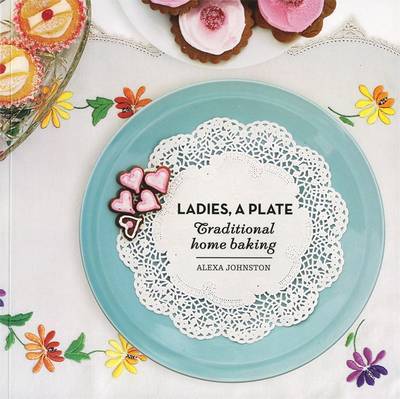 $30.00
NZD
Category: Cooking | Reading Level: very good
There is a good chance you can remember a time when the family cake tins were always full of biscuits, slices, fruit loaves and cakes baked by mothers, aunts and grandmothers. And, of course, home-made sponges, ginger loaves, lamingtons, custard squares were an integral part of all special occasions - w hether it was a birthday, a christening, a wedding or a wake. In Ladies, A Plate, Alexa Johnston looks back to this gentler time and shares her favourite traditional New Zealand recipes. An avid collector of community cookbooks, Alexa also writes about the history of some New Zealand baking classics, showing how our favourite recipes evolved over time. Cream-filled sponges, ginger kisses, lamingtons, custard squares, chocolate éclairs, club sandwiches and sausage rolls were just some of the many specialties perfected by home bakers. This is a book for anyone who longs to re-create their favourite treats with over 80 easy-to-follow recipes - all of them tried, tested and true. ...Show more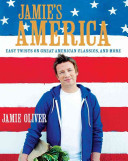 $25.00
NZD
Category: Cooking | Reading Level: very good
The incredible diversity in American cooking was a real revelation to me. So although I went looking for "quintessential American food," my conclusion is that there is no such thing; instead there's a huge wealth of seriously exciting dishes. Many of us outside of America may think we already know all t here is to know about it from movies or the occasional holiday, but the truth is that this doesn't even scratch the surface. In many ways, the country is still a bit of a mystery to us. This trip was my chance to explore the ingredients, food culture, and traditions within this incredible country. I felt that I knew cities like New York and Los Angeles pretty well, but this time I ventured beyond the neighborhoods I was familiar with and into areas better known for their immigrant communities. I was rewarded with some of the most incredible food I've ever tasted. The story was the same when I moved beyond the big cities. Whether it was Creole cooking in Louisiana or soul food in Georgia, the Mexican influences in Arizona or the hearty cowboy cuisine of Big Sky Country, every place I went had its unique treasures. I came back with more recipes than I knew what to do with, and although it was tough, I managed to narrow this book down to 120 of my absolute favorites. These are my takes on some of the best food I came across, as well as a few things I made up along the way. I hope you enjoy them, and maybe even discover new and inspiring sides to America you've never seen before. Enjoy ...Show more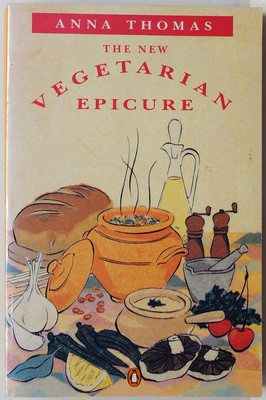 $10.00
NZD
Category: Cooking | Reading Level: good
Anna Thomas, author of the best-selling "The Vegetarian Epicure," which became the bible of vegetarian cooks in the seventies and remains a classic, now returns with an exuberant new cookbook that reflects the way we live and eat today. The 66 menus are geared to busy, health-conscious families who are drawn to good fresh foods and lighter fare, filled with the pungent ethnic flavors that Anna Thomas loves. Here are more than 325 recipes for every occasion, from seasonal family meals and little dinner parties to picnics and holiday feasts. For example: A Simple Autumn Dinner Party that includes a freshly made Focaccia, Lima Bean Soup, Torta di Polenta with a Roasted Tomato Sauce, and Parfaits of Fruit and Mascarpone A family meal of a Salad of Bitter Greens with Gorgonzola Cheese and Walnuts, Oyster Mushroom Chowder, Fast Buttermilk Rolls, and an Apple and Pear Crumble A celebratory Cinco de Mayo Dinner of Nopalito Salad, Tamales with Zucchini and Cilantro Filling, Chile Ancho Salsa, Garlic and Cumin Rice, and Flan with Caramel and Pineapple There are easy Salad Lunches, Soup Suppers, Pasta Dinners, Dinner in a Bowl, and A Casserole Supper--all foods that children love. And there are salad lunches for hot days, "mezze" (hearty little Middle Eastern dishes) for a crowd, a variety of teas, brunches, and a wine-tasting. Freshness is all-important to Anna Thomas, and she offers great tips about growing tomatoes, gathering wild mushrooms, and understanding chiles, as well as suggesting strategies for getting children to eat well. The captivating voice of Anna Thomas, which inspired a whole generation, is now even more irresistible as she persuades hercontemporaries, pressured by all the demands of the day, to carve out a little time to prepare delicious, healthy meals and to experience the joy of sharing with family and friends the pleasure of the table. ...Show more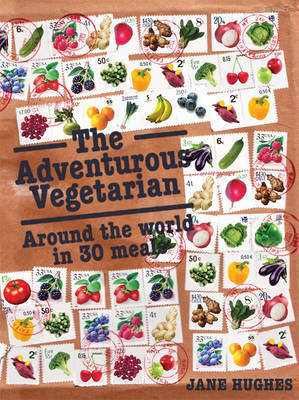 $20.00
NZD
Category: Cooking | Reading Level: very good
Working with many vegetarian groups and societies, author Jane Hughes has brought together favourite meals and fascinating stories from Belgium to China, Cuba to Palestine. Each country is introduced by a section about that country's traditional vegetarian meals and interesting info about the history of vegetarianism within that country. Recipe pages include pull out boxes with ingredient information and ideas for altering ingredients where local foods are not available. ...Show more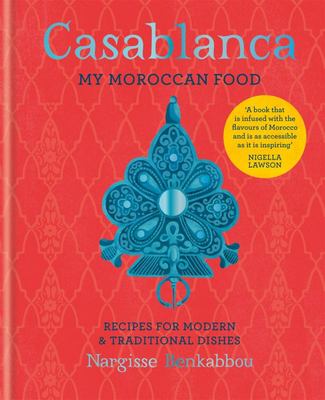 $20.00
NZD
Category: Cooking | Reading Level: very good
A book that is infused with the flavours of Morocco and is as accessible as it is inspiring. -- Nigella Lawson A native Moroccan shares 100 recipes for the vibrant and delicious dishes of her homeland. Nargisse Benkabbou grew up in a food-oriented family that nurtured her connection with her roots a nd country of origin, Morocco. On her popular blog, MyMoroccanFood.com, she shares her family's recipes and her innovative cross-cultural creations. Casablanca features 100 recipes for simple and satisfying Moroccan meals for family and entertaining. Benkabbou describes the essential elements in Moroccan cuisine and how to make them -- Ras el hanout spice mix, preserved lemons, Harissa paste; scented waters, couscous, preserved lemons, Chermoula, and Moroccan tea. She also introduces the tagine and explains how to use it. The recipes include: Starters to Share - Roasted red pepper and preserved lemon salad with butter beans; Serrouda (chickpea dip); Sweet potato and feta maakouda (potato cakes); Grandma's broad bean and zucchini salad Vegetarian Dishes - Baghrir (pancake) with cr me fraiche and chestnut mushrooms; Moroccan eggs Florentine with harissa hollandaise; Root vegetable and prune tagine Meat - Mama's harira (soup); My grandfather's mechoui (lamb) with yoghurt and mint sauce; Orange zest and turmeric lamb chops Poultry - Chorba beida (white chicken soup); Chicken, carrot and charred lemon tagine; Spicy chicken livers; Duck and cannellini bean casserole with caraway and dried figs Seafood - Fragrant seafood and tomato tagine; Merguez-stuffed squid in tomato sauce; Monkfish tagine with apricots, dates and fennel Bread - Wholemeal mahrash bread; Mkhamer (skillet bread); Seeded harcha ("scone"); Cumin and buttermilk cornbread Sweets - Pistachio, orange and olive oil flourless loaf cake (gluten-, dairy-free); Ktefa (filo pastry with custard); Ras el hanout carrot cake with cream cheese frosting; Jabane (nougat). Casablanca will be eagerly welcomed by those familiar with Moroccan food and by adventurous cooks wanting to expand their culinary horizons. ...Show more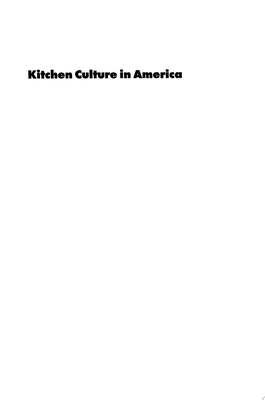 $14.00
NZD
Category: Food | Reading Level: very good
How advertising and product packaging have kept women in the kitchen.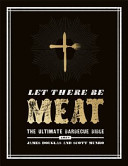 $25.00
NZD
Category: Cooking | Reading Level: very good
LET THERE BE MEAT is the must-have companion for anyone interested in the art of barbecue and smokehouse; wood-smoked, slow cooked pork and beef, sausages, burgers, ribs, seafood feasts and all the mouth-watering sides that go with them. James Douglas and Scott Munro provide their unique insight into t he American BBQ culture, gleaned from seven years travel and hard study in the Deep South, with instructions on how to get the most from your meat. Including matching cocktails, sides, sweet stuff and even how to make your own pig roaster and home brew IPA. LET THERE BE MEAT is the carnivore's bible, crammed with over 100 melt-in-the-mouth recipes that have made Red's True Barbecue a phenomenon. ...Show more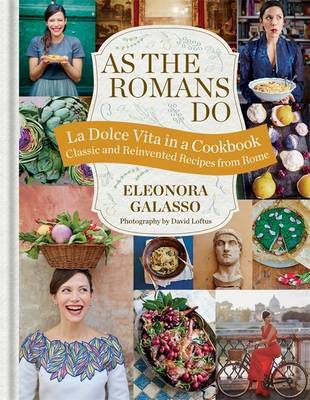 $20.00
NZD
Category: Cooking
Rome is steeped in history and tradition, and this is reflected in the sheer vibrancy and variety of its food. In As the Romans Do, Instagram star and Roman native Eleonora Galasso will take you on a journey amongst the houses, the sanpietrini, the tiny side streets, the palazzos, the traditions, the co mmunity and the hidden gems of this never ending, always eternal city. From quick and earthy breakfasts and vivacious al fresco meals to brilliant off-the-cuff dinner parties, you will find a recipe to suit every occasion. ...Show more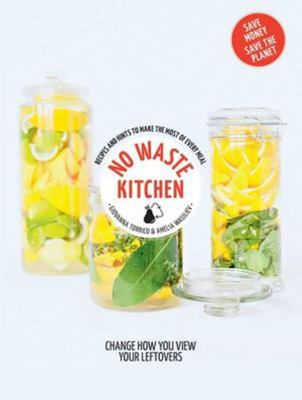 $14.00
NZD
Category: Cooking | Reading Level: near fine
How to make the most of every meal and keep your kitchen waste-free. Save money while you save the environment! Are you looking for ways to save money in the kitchen? Are you conscious of reducing your household waste wherever you can? Along with 140 innovative, easy-to-follow recipes, this beautifully illustrated guide includes inspiring tips and practical tricks to make the most of every meal and let nothing go to waste. Freeze, store, save and reuse your leftovers for future meals you'll have a budget- and environment-friendly kitchen in no time ...Show more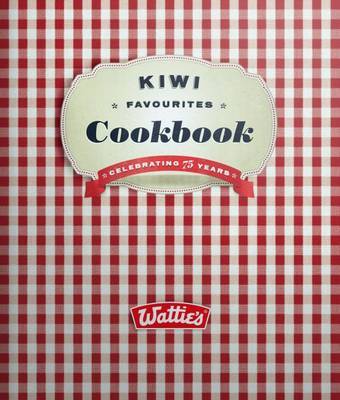 $16.00
NZD
Category: Cooking | Reading Level: very good
A collection of best-loved kiwi recipes from 75 years of Wattie's in New Zealand kitchens. There is nothing quite like the taste and smells of cooking our favourite childhood recipes - it's not called comfort food for nothing! All the traditional Kiwi family favourite dishes are here, from shepherd's pi e and corn fritters to carrot cake and pavlova. Also included are the grand winners from the Wattie's Great Kiwi Recipe Search - a competition at the end of 2009 to find the best Kiwi recipes from families around the country. The last 75 years have been a time of enormous change in New Zealand, so it's good to know that the tried-and-true recipes passed on from our mothers and grandmothers can still delight and inspire us! ...Show more