$16.00
NZD
Category: Travel | Reading Level: very good
Twice in this century, Germany initiated wars of unimagined terror and destruction. In both cases, defense of the "Prussian" realm, the German homeland, was the perceived and vilified perpetrator. Few today understand with any precision what "Prussia" means, either geographically or nationalistically, b ut neither would they deny the psychic resonance of the single word. To most, it means unbridled aggression, the image of the goose-stepping Junker.But what was once Prussia is now a significant portion of Eastern Europe, a contested homeland first won by Christian knights of the Teutonic Order. For centuries thereafter its terrain has been crisscrossed by war and partitioned by barbed wire. In its final catastrophe of 1945, nearly two million German refugees fled the region as Russian armies broke the eastern front, perhaps the greatest dislocation of a civilian population at any time during World War II. With the Berlin Wall now a memory and the Soviet Union in a state of collapse, this remains a geography in shambles. Modern travelers can now, for the first time in decades, see and ponder for themselves what Prussia really was and now is.James Charles Roy and Amos Elon, two writers noted for their inquisitive natures, have gone to search through the rubble themselves. They intermingle present-day observations with moving vignettes from the German and Prussian past, sketching a portrait of the Europe we know today. The story is spiced with interviews and reminiscences, unforgettable in their sadness, of people looking back at a life now gone, a life full of turmoil and heartache, memories both fond and tragic. The final result: a far deeper understanding of the tattered lands of today's Eastern Europe. ...Show more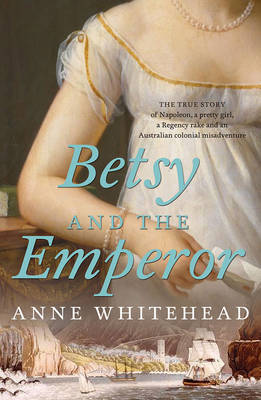 $18.00
NZD
Category: Europe | Reading Level: very good
After Napoleon was defeated at the Battle of Waterloo in 1815, he was sent into exile on Saint Helena. He became an 'eagle in a cage', reduced from the most powerful figure in Europe to a prisoner on a rock in the South Atlantic. But the fallen emperor was charmed by the pretty teenage daughter of a loc al merchant, Betsy Balcombe...Anne Whitehead brings to life Napoleon's last years on Saint Helena, revealing the central role of the Balcombe family. She also lays to rest two centuries of speculation about Betsy's relationship with Napoleon...After Napoleon's death, Betsy travelled to Australia in 1823 with her father, who was appointed the first Colonial Treasurer of New South Wales. When the family lost their fortune, she returned to London and published a memoir which made her a celebrity...With her extraordinary connections to royalty and high society, Betsy Balcombe led a life worthy of a Regency romance, but she was always fighting for her independence. This new account reveals Napoleon at his most vulnerable, human and reflective, and a woman caught in some of the most dramatic events of her time. ...Show more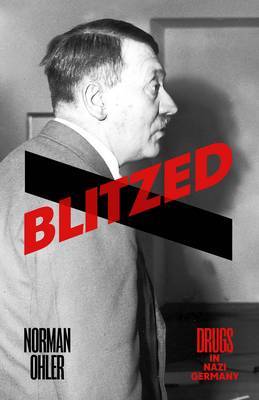 $20.00
NZD
Category: Europe | Reading Level: very good
'Extremely interesting ...a serious piece of scholarship, very well researched' Ian Kershaw The Nazis presented themselves as warriors against moral degeneracy. Yet, as Norman Ohler's gripping bestseller reveals, the entire Third Reich was permeated with drugs: cocaine, heroin, morphine and, most of all , methamphetamines, or crystal meth, used by everyone from factory workers to housewives, and crucial to troops' resilience - even partly explaining German victory in 1940. The promiscuous use of drugs at the very highest levels also impaired and confused decision-making, with Hitler and his entourage taking refuge in potentially lethal cocktails of stimulants administered by the physician Dr Morell as the war turned against Germany. While drugs cannot on their own explain the events of the Second World War or its outcome, Ohler shows, they change our understanding of it. Blitzed forms a crucial missing piece of the story. ...Show more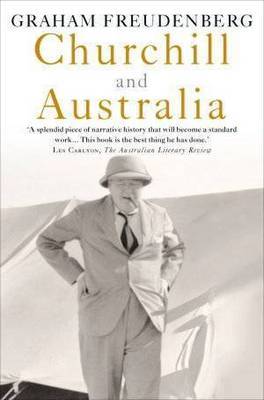 $18.00
NZD
Category: Europe | Reading Level: good-very good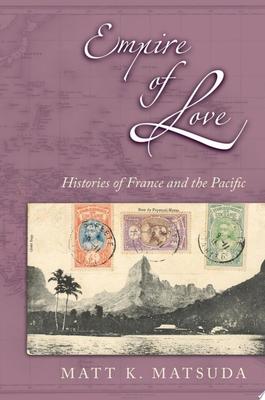 $20.00
NZD
Category: Maori & Pacific | Reading Level: very good
In this broad-ranging survey of Paris, Tahiti, Indochina, Japan, New Caledonia, and the South Pacific generally, Matt Matsuda illustrates the fascinating interplay that shaped the imaginations of both colonizer and colonized. Drawing on a wealth of primary sources, Matsuda describes the constitution of a "French Pacific" through the eyes of Tahitian monarchs, Kanak warriors, French politicos and prisoners, Asian revolutionaries and Central American laborers, among others. He argues that French imperialism in the Pacific, both real and imagined, was registered most forcefully in languages of desire and love--for lost islands, promised wealth and riches, carnal and spiritual pleasures--and political affinities. Exploring the conflicting engagements with love for and against the empire in the Pacific, this book is an imaginative and ground-breaking work in global imperial and colonial histories, as well as Pacific histories. ...Show more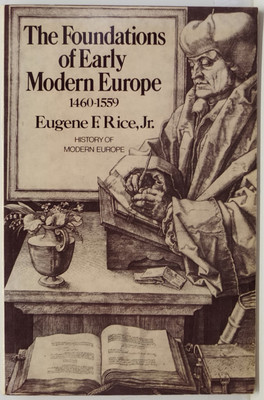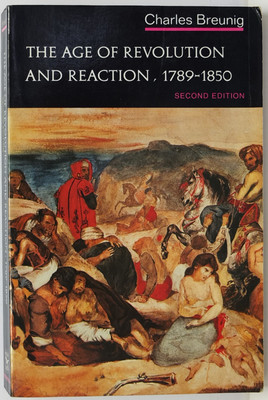 $12.00
NZD
Category: Europe | Series: Norton History of Modern Europe Ser. | Reading Level: good-very good
Examines the far-reaching social, economic, political, and legal changes inaugurated by the French Revolution.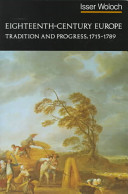 $12.00
NZD
Category: Europe | Series: Norton History of Modern Europe Ser. | Reading Level: good-very good
The three-quarters of a century between 1715 and 1789 are often seen as the last years of Europe's old order. But a dramatic rise in Europe's population, the agricultural and industrial revolutions in Britain, and the unprecedented challenges of the Enlightenment began to shake the foundations of the ol d regime well before 1789. Drawing on the best contemporary scholarship, especially the innovations of French social history, Isser Woloch paints an unusually rich and detailed portrait of eighteenth-century European life and society. Among the new topics he covers are the family economy of the poor, popular culture and the circulation of books, changing patterns of crime and punishment, and the social history of military and religious institutions. ...Show more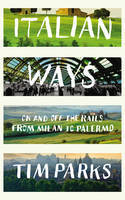 $12.00
NZD
Category: Travel | Reading Level: very good
In Italian Ways, bestselling writer Tim Parks brings us a fresh portrait of Italy today through a wry account of his train journeys around the country. Whether describing his daily commute from Milan to Verona, his regular trips to Florence and Rome, or his occasional sojourns to Naples and Sicily, Park s uses his thirty years of amusing and maddening experiences on Italian trains to reveal what he calls the 'charmingly irritating dystopian paradise' of Italy. Through memorable encounters with ordinary Italians - conductors and ticket collectors, priests and prostitutes, scholars and lovers, gypsies and immigrants - Parks captures what makes Italian life distinctive. Italian Ways also explores how trains helped build Italy and how the railways reflect Italians' sense of themselves from Garibaldi to Mussolini to Berlusconi and beyond. Most of all, Italian Ways is an entertaining attempt to capture the essence of modern Italy. ...Show more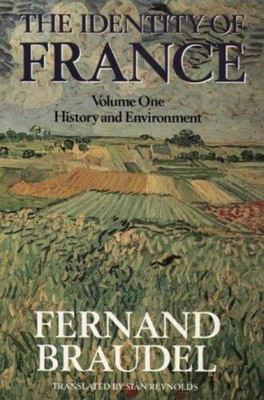 $20.00
NZD
Category: Europe | Reading Level: good-very good
This first of two volumes is a guided tour of France's provinces and cities and how they rose to prominence in different eras. The author examines the economical and social differences that are camouflaged under a deceptive appearance of national unity. 30 maps.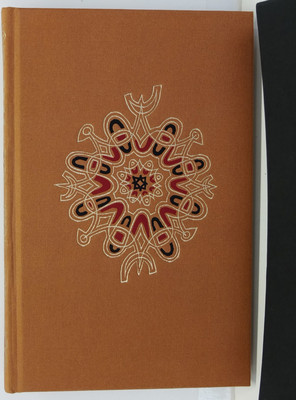 $15.00
NZD
Category: Europe | Reading Level: very good