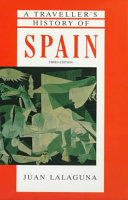 $10.00
NZD
Category: Europe | Series: Traveller's History Ser. | Reading Level: very good
During its golden age, Spain was a political giant whose influence spanned the world from Germany to the Western Pacific. Rich on American gold and silver, Spain was able to send the Armada against England, defeat the Turks and challenge France for the hegemony of Europe. This book will unlock the secre ts of Spain's vibrant and colorful past, its people and culture for the interested traveller. It takes the reader on a journey from the earliest settlements on the Iberian Peninsula, through the influences of the Romans, the Goths and the Muslims, the traumas of expansion and the end of the Empire, right up to the present. ...Show more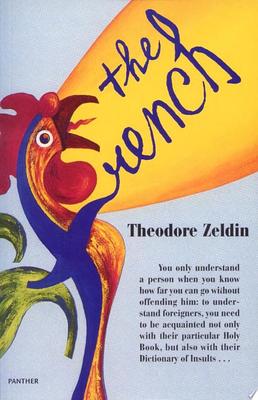 $10.00
NZD
Category: Europe | Reading Level: good
This is a guide to France intended for the traveller who wants to get to know French people as individuals, for the negotiating businessman and for students who wishes to discover in-depth aspects of their lives. It looks at what makes up the national character of France.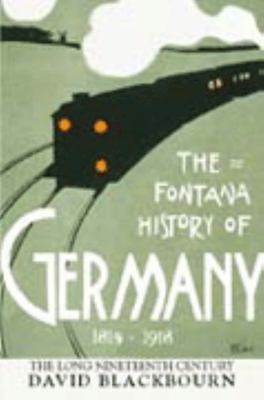 $12.00
NZD
Category: Europe | Reading Level: near fine
In 1815, 90 per cent of the German population were involved in agriculture and craft production, were stubbornly loyal to their village, home town or city and lived in what was then a massively decentralized state. By 1871, Bismarck and the Prussian army had united the country, transforming Germany from a land of poets and thinkers to one which arguably outdid Britain in its enthusiasm for the new media of the railway and the telegraph. Yet by 1914, German politics had become febrile and unstable. Mixing social, political and economic history, David Blackbourn analyzes the degree of German responsibility for the outbreak of World War I and traces the further dramatic changes in peoples' incomes and status, as the social, economic and cultural tensions that had been submerged in the previous decades suddenly came to a head. ...Show more
$20.00
NZD
Category: Europe | Reading Level: good-very good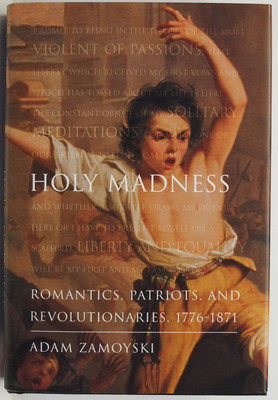 $15.00
NZD
Category: Europe | Reading Level: good-very good

Hitler's Hernchmen
by Henk van Capelle & Peter van de Bovenkamp
$15.00
NZD
Category: World War II | Reading Level: very good
A heavily illustrated history of Nazi Germany focussing on the devoted acolytes of Adolf Hitler, including Heinrich Himmler and Herman Goering, Joseph Goebbels, Joachim von Ribbentrop, Rudolph Hess, Albert Speer, Baldur von Schirach, Alfred Rosenberg, Martin Bormann and Eva Braun.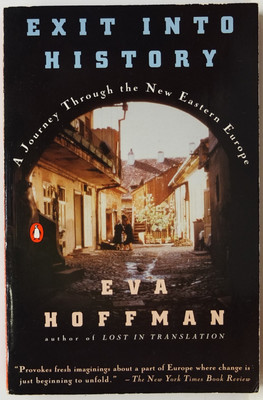 $12.00
NZD
Category: Europe | Reading Level: very good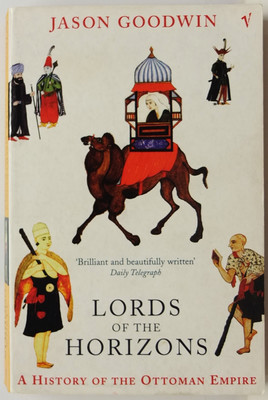 $12.00
NZD
Category: Europe | Reading Level: fair
The Ottoman Empire has exerted a long, strong pull on Western minds and hearts. Over six hundred years the Empire swelled and declined; the royal line bent, but never broke, from Osman, born in a desert tent around 1280 to Abdul Mecid, dying in a Paris flat in 1942. Its precipitous rise from a dusty fie fdom in the foothills of Anatolia to a power which ruled on the Danube and the Euphrates stunned contemporaries.For three hundred years it held sway and Istanbul had the richest court in Europe. But the decline was prodigious, protracted, and total. Dramatic and passionate, detailed and alive, comic and gruesome, "Lords of the Horizons" charts the swirling history from the first campaigns to the Charge of the Light Brigade, from the Crusades to the Dardenelles, and brings to life innumerable aspects of Ottoman life, caravans carrying parcels of spice and bags of gold, Western emissaries witnessing executions, distant sentries on far frontiers, jewels, meals, shadow plays and stray dogs. A history, a journey, and a world all in one. ...Show more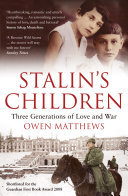 $10.00
NZD
Category: Europe | Reading Level: very good
On a midsummer day in 1937, Boris Bibikov kissed his two daughters goodbye and disappeared. One of those girls, Lyudmila, was to fall in love with a tall young foreigner in Moscow at the height of the Cold War and embark on a dangerous and passionate affair. Decades later, a reporter in nineties Moscow, her son Owen Matthews pieces together his grandfather's passage through the harrowing world of Stalin's purges, and tells the story of his parents' Cold War love affair through their heartbreaking letters and memories. Stalin's Children is a raw, vivid memoir about a young man's struggle to understand his parents' lives and the history of the strange country in which they lived. ...Show more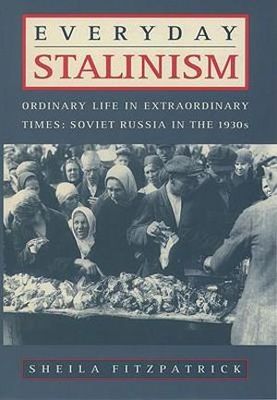 $10.00
NZD
Category: Europe | Reading Level: very good
Here is a pioneeering account of everyday life under Stalin, written by one of our foremost authorities on modern Russain history. Focusing on urban areas in the 1930's, Sheila Fitzpatrick shows that with the adoption of collectivisation and the first Five Year Plan, everyday life was utterly transforme d. with the abolition of the market, shortages of food, clothing, and all kinds of consumer goods became endemic. As peasants fled the collectivised villages, major cities were soon in the grip of a major housing crisis, with families jammed for decades into tiny single rooms in communal appartments, counting living space in square metres. It was a world of overcrowding, privation, endless queues, and broken families, in which the regime's promise of future socialist abundance rand hollowly. We read of a government bureaucracy that often turned everyday life into a nightmare, and of the ways that ordinary citizens tried to circumvent it, primarily by patronage and the ubiquitous system of personal connections known as "blat". And we read of the police surveillance that was endemic to this society, and the waves of terror like the Great Purges of 1937, that periodically cast this world into turmoil. Fitzpatrick illuminates the ways that Soviet city-dwellers coped with this world, examining such diverse activities as shoppping, travelling, telling jokes, finding an apartment, getting an education, cultivating patrons and connections, marrying and raising a family, writing complaints and denunciations, voting, and trying to steer clear of the secret police. Based on extensive research in the Soviet archives only recently opened to historians, this superb book illuminates the ways ordinary people tried to live normal lives under extraordinary circumstances. ...Show more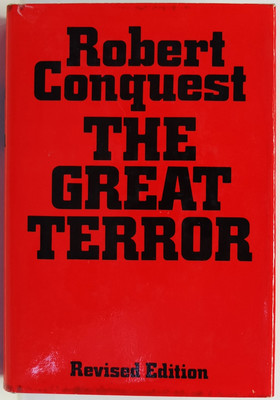 $14.00
NZD
Category: Europe
The definitive work on Stalin's purges, Robert Conquest's The Great Terror was universally acclaimed when it first appeared in 1968. Edmund Wilson hailed it as "the only scrupulous, non-partisan, and adequate book on the subject." George F. Kennan, writing in The New York Times Book Review,noted that "o ne comes away filled with a sense of the relevance and immediacy of old questions." And Harrison Salisbury called it "brilliant...not only an odyssey of madness, tragedy, and sadism, but a work of scholarship and literary craftsmanship." And in recent years it has received equally highpraise in the Soviet Union, where it is now considered the authority on the period, and has been serialized in Neva, one of their leading periodicals.Of course, when Conquest wrote the original volume two decades ago, he relied heavily on unofficial sources. Now, with the advent of glasnost, an avalanche of new material is available, and Conquest has mined this enormous cache to write a substantially new edition of his classic work. It isremarkable how many of Conquest's most disturbing conclusions have born up under the light of fresh evidence. But Conquest has added enormously to the detail, including hitherto secret information on the three great "Moscow Trials," on the fate of the executed generals, on the methods of obtainingconfessions, on the purge of writers and other members of the intelligentsia, on life in the labor camps, and many other key matters.Both a leading Sovietologist and a highly respected poet, Conquest here blends profound research with evocative prose, providing not only an authoritative account of Stalin's purges, but also a compelling and eloquent chronicle of one of this century's most tragic events. A timely revision ofa book long out of print, this updated version of Conquest's classic work will interest both readers of the earlier volume and an entirely new generation of readers for whom it has not been readily available. ...Show more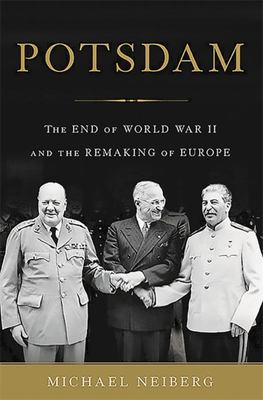 $14.00
NZD
Category: Europe | Reading Level: good-very good
After Germany's defeat in World War II, Europe lay in tatters. Millions of refugees were dispersed across the continent. Food and fuel were scarce. Britain was bankrupt, while Germany had been reduced to rubble. In July of 1945, Harry Truman, Winston Churchill, and Joseph Stalin gathered in a quiet subu rb of Berlin to negotiate a lasting peace: a peace that would finally put an end to the conflagration that had started in 1914, a peace under which Europe could be rebuilt.The award-winning historian Michael Neiberg brings the turbulent Potsdam conference to life, vividly capturing the delegates' personalities: Truman, trying to escape from the shadow of Franklin Roosevelt, who had died only months before Churchill, bombastic and seemingly out of touch Stalin, cunning and meticulous. For the first week, negotiations progressed relatively smoothly. But when the delegates took a recess for the British elections, Churchill was replaced,both as prime minster and as Britain's representative at the conference,in an unforeseen upset by Clement Attlee, a man Churchill disparagingly described as a sheep in sheep's clothing." When the conference reconvened, the power dynamic had shifted dramatically, and the delegates struggled to find a new balance. Stalin took advantage of his strong position to demand control of Eastern Europe as recompense for the suffering experienced by the Soviet people and armies. The final resolutions of the Potsdam Conference, notably the division of Germany and the Soviet annexation of Poland, reflected the uneasy geopolitical equilibrium between East and West that would come to dominate the twentieth century.As Neiberg expertly shows, the delegates arrived at Potsdam determined to learn from the mistakes their predecessors made in the Treaty of Versailles. But, riven by tensions and dramatic debates over how to end the most recent war, they only dimly understood that their discussions of peace were giving birth to a new global conflict. ...Show more