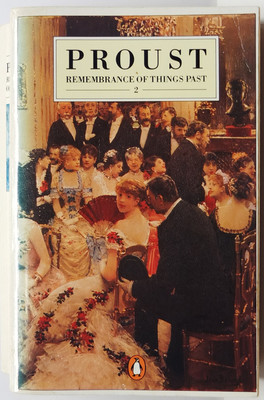 $10.00
NZD
Category: Classic fiction | Series: Penguin Modern Classics Ser. | Reading Level: good
One of the greatest translations of all time: Scott Moncrieff's classic version of Proust, published in three stunning clothbound volumes designed by Coralie Bickford-Smith.Proust's masterpiece is one of the seminal works of the twentieth century, recording its narrator's experiences as he grows up, fal ls in love and lives through the First World War. A profound reflection on art, time, memory, self and loss, it is often viewed as the definitive modern novel. C. K. Scott Moncrieff's famous translation from the 1920s is today regarded as a classic in its own right and is now available in three volumes in Penguin Classics.This second volume includes The Guermantes Way and Cities of the Plain.'Scott Moncrieff's volumes] belong to that special category of translations which are themselves literary masterpieces ... his book is one of those translations, such as the Authorized Version of the Bible itself, which can never be displaced' - A. N. Wilson 'For the reader wishing to tackle Proust your guide must be C K Scott Moncrieff ... There are some who believe his headily perfumed translation of la recherche du temps perdu conjures Belle poque France more vividly even than the original' - Telegraph 'I was more interested and fascinated by your rendering than by Proust's creation' - Joseph Conrad to Scott Moncrieff ...Show more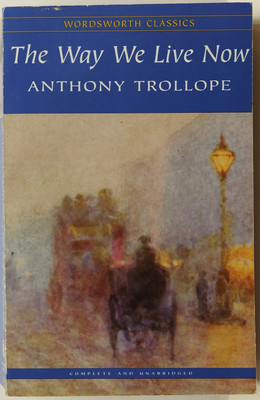 $10.00
NZD
Category: Classic fiction | Series: Wordsworth Classics | Reading Level: very good
With an Introduction and Notes by Peter Merchant. Canterbury Christ Church College. The tough-mindedness of the social satire in and its air of palpable integrity give this novel a special place in Anthony Trollope's Literary career. Trollope paints a picture as panoramic as his title promises, of the l ife of 1870s London, the loves of those drawn to and through the city, and the career of Augustus Melmotte. Melmotte is one of the Victorian novel's greatest and strangest creations, and is an achievement undimmed by the passage of time. Trollope's 'Now' might, in the twenty-first century, look like some distant disenchanted 'Then', but this is still the yesterday which we must understand in order to make proper sense of our today. ...Show more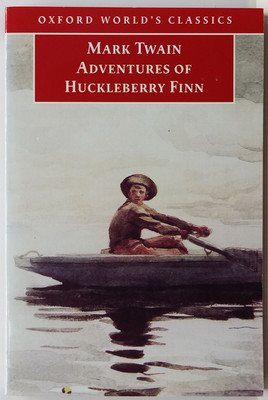 $10.00
NZD
Category: Classic fiction | Series: Oxford World's Classics Ser. | Reading Level: very good
Called "the veriest trash" by a member of the Concord, Massachusetts Library Board that banned the novel when it was first published, Huckleberry Finn has come to be viewed, as H.L. Mencken put it, as "one of the great masterpieces of the world." Ernest Hemingway wrote that "All modern American literatu re comes from one book by Mark Twain called Huckleberry Finn....There was nothing before. There has been nothing as good since." A daringly ironic attack on racism American-style, Twain's story of what he once called a "sound heart" triumphing over a "deformed conscience" is poignant, powerful, and fresh. It is no wonder that this extraordinary book continues to captivate readers around the world. This handsome Oxford World's Classic edition uses the reliable 1885 text and includes in-depth, up-to-date editorial apparatus. ...Show more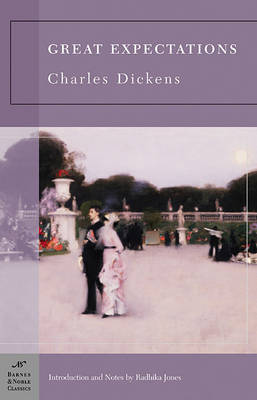 $10.00
NZD
Category: Classic fiction | Series: Barnes and Noble Classics Ser. | Reading Level: very good
Great Expectations," by Charles Dickens, is part of the "Barnes & Noble Classics"" "series, which offers quality editions at affordable prices to the student and the general reader, including new scholarship, thoughtful design, and pages of carefully crafted extras. Here are some of the remarkable f eatures of "Barnes & Noble Classics": All editions are beautifully designed and are printed to superior specifications; some include illustrations of historical interest. "Barnes & Noble Classics "pulls together a constellation of influences--biographical, historical, and literary--to enrich each reader's understanding of these enduring works."" "Great Expectations," described by G. K. Chesterton as a "study in human weakness and the slow human surrender," may be called Charles Dickens's finest moment in a remarkably illustrious literary career. <br>In an overgrown churchyard, a grizzled convict springs upon an orphan named Pip. The convict terrifies the young boy and threatens to kill him unless Pip helps further his escape. Later, Pip finds himself in the ruined garden where he meets the bitter and crazy Miss Havisham and her foster child Estella, with whom he immediately falls in love. After a secret benefactor gives him a fortune, Pip moves to London, where he cultivates great expectations for a life which would allow him to discard his impoverished beginnings and socialize with the idle upper class. As Pip struggles to become a gentleman and is tormented endlessly by the beautiful Estella, he slowly learns the truth about himself and his illusions. <br>Written in the last decade of his life, "Great Expectations" reveals Dickens's dark attitudes toward Victorian society, its inherent class structure, and its materialism. Yet this novel persists as one of Dickens's most popular. Richly comic and immensely readable, "Great Expectations" overspills with vividly drawn characters, moral maelstroms, and the sorrow and pity of love.<p>Radhika Jones is a doctoral candidate in English and comparative literature at Columbia University and the managing editor of "Grand Street magazine. ...Show more
Lord Jim
by Joseph Conrad
$6.00
NZD
Category: Classic fiction | Reading Level: very good
Originally published in serial form between October 1899 and November 1900, Joseph Conrad's "Lord Jim" is the story of Jim, a young British Seamen and the first mate of the "Patna", a ship full of Muslim pilgrims on a hajj to Mecca. When the ship is damaged and begins to take on water, Jim, along with t he Captain and some of the crew abandon the ship and its passengers. Jim's group and the "Patna" are rescued separately and the crew's reprehensible actions and dereliction of duties are made public. Jim, abandoned by the Captain and the rest of the crew, is left alone to face a magistrate's court over the matter. Stripped of his command and his reputation ruined, Jim is left directionless, going from one job to another, pursued by his guilt and despair. Jim eventually accepts a job on a small, remote island, hopeful that he may finally find peace far away from those who know what he has done. Jim, filled with penitence, seeks to find redemption in kindness and service to his fellow man. Considered by many to be Conrad's most romantic novel, Jim's ultimately tragic struggle toward redemption and forgiveness continues to resonant with readers to this day. This edition is printed on premium acid-free paper. ...Show more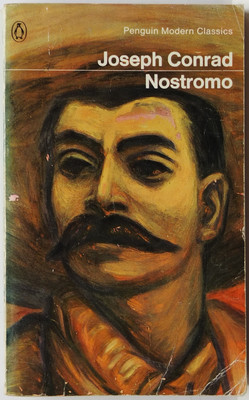 $6.00
NZD
Category: Classic fiction | Series: Modern Classics Ser. | Reading Level: good
"In 1875 or '76, when very young, in the Gulf of Mexico, I heard the story of some man who was supposed to have stolen single-handed a whole lighter full of silver, somewhere on the Tierra Firme seaboard during the troubles of a revolution." From these slim details Conrad builds one of the great novels of our language and creates one of its most enigmatic central characters: Nostromo. ...Show more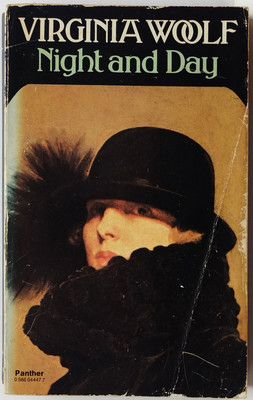 $6.00
NZD
Category: Classic fiction | Reading Level: good
Katherine Hilbery, torn between past and present, is a figure reflecting Woolf's own struggle with history. Both have illustrious literary ancestors: in Katherine's case, her poet grandfather, and in Woolf's, her father Leslie Stephen, writer, philosopher, and editor. Both desire to break away from the demands of the previous generation without disowning it altogether. Katherine must decide whether or not she loves the iconoclastic Ralph Denham; Woolf seeks a way of experimenting with the novel for that still allows her to express her affection for the literature of the past.This is the most traditional of Woolf's novels, yet even here we can see her beginning to break free; in this, her second novel, with its strange mixture of comedy and high seriousness, Woolf had already found her own characteristic voice. About the Series: For over 100 years Oxford World's Classics has made available the broadest spectrum of literature from around the globe. Each affordable volume reflects Oxford's commitment to scholarship, providing the most accurate text plus a wealth of other valuable features, including expert introductions by leading authorities, voluminous notes to clarify the text, up-to-date bibliographies for further study, and much more. ...Show more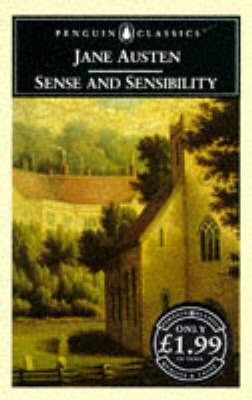 $8.00
NZD
Category: Classic fiction | Series: Penguin Classics S. | Reading Level: very good
The first of the early "Steventon" novels, and the first of Jane Austen's novels to be published. The story centres on the two Dashwood sisters, Elinor and Marianne, whose contrasting personalities are examined as they undergo comparable experiences in the loss of the men they love.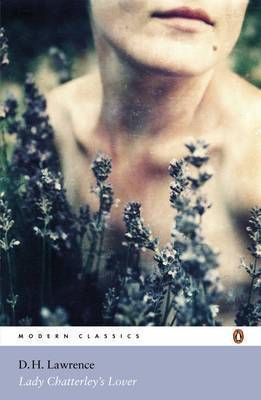 $10.00
NZD
Category: Classic fiction | Series: Penguin Modern Classics | Reading Level: very good
Constance Chatterly is deeply unhappy; married to an invalid, she is almost as inwardly paralyzed as her husband Clifford is paralyzed from below the waist. She finds refuge and regeneration in the arms of Mellors the gamekeeper. But can she break out against the constraints of society?
$14.00
NZD
Category: Classic fiction | Series: Oprah's Classics Book Club Selections | Reading Level: very good
The must-have Pevear and Volokhonskytranslation of one of the greatest Russian novels ever written Described by William Faulkner as the best novel ever written and by Fyodor Dostoevsky as flawless, "Anna Karenina" tells of the doomed love affair between the sensuous and rebellious Anna and the dashing o fficer, Count Vronsky. Tragedy unfolds as Anna rejects her passionless marriage and thereby exposes herself to the hypocrisies of society. Set against a vast and richly textured canvas of nineteenth-century Russia, the novel's seven major characters create a dynamic imbalance, playing out the contrasts of city and country life and all the variations on love and family happiness. While previous versions have softened the robust and sometimes shocking qualities of Tolstoy's writing, Pevear and Volokhonskyhave produced a translation true to his powerful voice. This authoritative edition, which received the PEN Translation Prize and was an Oprah Book Club selection, also includes an illuminating introduction and explanatory notes. Beautiful, vigorous, and eminently readable, this "Anna Karenina" will be the definitive text for fans of the film and generations to come.This Penguin Classics Deluxe Edition also features French flaps and deckle-edged paper. For more than seventy years, Penguin has been the leading publisher of classic literature in the English-speaking world. With more than 1,700 titles, Penguin Classics represents a global bookshelf of the best works throughout history and across genres and disciplines. Readers trust the series to provide authoritative texts enhanced by introductions and notes by distinguished scholars and contemporary authors, as well as up-to-date translations by award-winning translators." ...Show more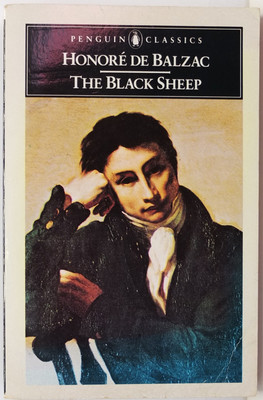 $8.00
NZD
Category: Classic fiction | Reading Level: good
Introduction by Michael Tilby; Translatoin by James Waring