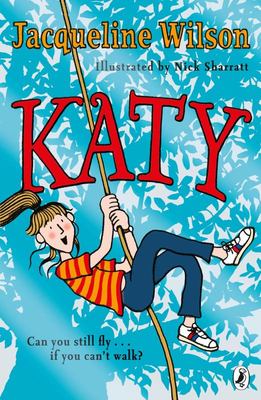 Katy
by Jacqueline Wilson
$8.00
NZD
Category: Fiction | Reading Level: very good
Katy Carr is a lively, daredevil oldest sister in a big family. She loves messing around outdoors, climbing on the garage roof, or up a tree, cycling, skateboarding, swinging...But her life changes in dramatic and unexpected ways after a serious accident. Inspired by the classic novel, What Katy Did, Ja cqueline Wilson creates an irresistible modern version for the twenty-first-century. This title is suitable for fans of Hetty Feather and Tracy Beaker will fall in love with Katy and her family too. ...Show more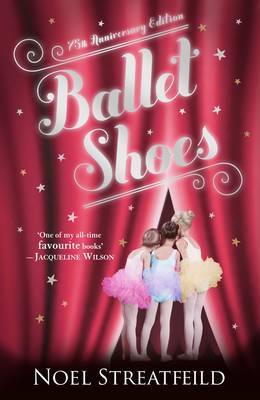 $7.00
NZD
Category: Fiction | Reading Level: very good
'I wonder ...if other girls had to be one of us, which of us they'd choose to be'? Pauline longs to be an actress. Petrova is happiest playing with cars and engines. And if she could ...Posy would dance all day! But when their benefactor Great-Uncle Matthew disappears, the Fossil girls share a future of a dazzling life on stage, where their dreams and fears will soon come true... ...Show more
$7.00
NZD
Category: Fiction | Reading Level: very good
The Newbery Medal-winning author of "The Tale of Despereaux" returns with this story about a toy rabbit named Edward Tulane. When he becomes lost, Edward takes an extraordinary journey and shows readers a true miracle. Illustrations.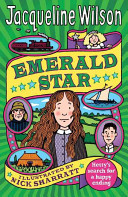 $8.00
NZD
Category: Fiction | Series: Hetty Feather | Reading Level: very good
This title is a fantastic new adventure for brave, feisty Hetty Feather - one of Jacqueline Wilson's most well-loved characters. Since leaving the Foundling Hospital, Hetty has seen her fair share of drama, excitement, tragedy and loss. After the death of her beloved mama, she sets off to find a real ho me at last - starting with the search for her father. But Hetty is no longer a simple country girl, and begins to fear she'll never truly belong anywhere. And even when she is reunited with her beloved childhood sweetheart Jem, Hetty still longs for adventure - especially when an enchanting figure from her past makes an unexpected reappearance. Could a more exciting future lie ahead for Hetty? ...Show more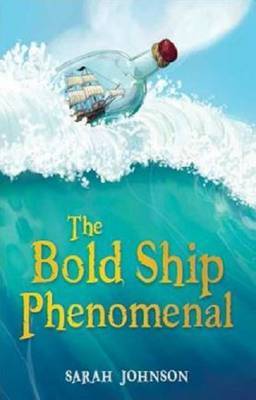 $8.00
NZD
Category: Fiction | Reading Level: very good
Malachi's life is dull,dull,dull. Dad's always busy and school is dreary, especially science. Then Malachi finds a mysterious bottle on the seashore, and things start to get exciting. What he discovers inside the bottle sends Malachi on the journey of his life. But pirates, smugglers, police and a grump y pig soon have Malachi regretting his thirst for adventure. There are battles to be won, and the only one who can fight them is Malachi. Can he save himself and the bottle? And what about the pig? ...Show more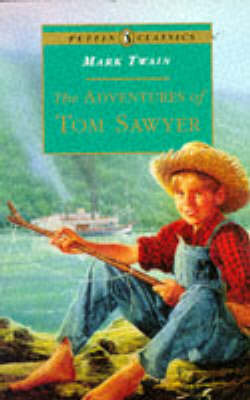 $6.00
NZD
Category: Fiction | Series: Puffin Classics | Reading Level: very good
The tale of a boy's life in a small town on the banks of the Mississippi River. Tom skips school and with his friends, Huck Finn and Jim, spends his days on mad adventures - some real, some imagined.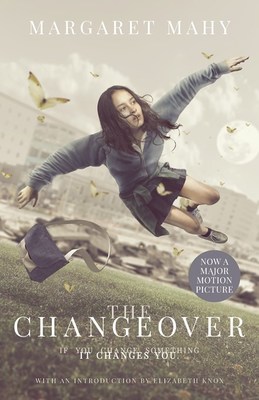 $8.00
NZD
Category: Fiction | Reading Level: very good
A brand-new edition of the Carnegie Medal-winning THE CHANGEOVER - written by internationally bestselling author, Margaret Mahy. 'A gorgeous, strange, unforgettable story . . . I more than loved it' Laini Taylor - author of Daughter of Smoke and Bone 'A clammy hand pressed Laura down onto her knees besi de Jacko's bed. It was the hand of terror, nothing less.' It was a warning. Laura felt it when she looked in the mirror that morning. There had been others: the day her father left home, the day she met Sorensen - the boy with the strange silver eyes. But nothing had prepared Laura for the horror of today. And now her little brother, Jacko, was fighting for his life after being sucked dry of his youth by the sinister Carmody Braque. Laura knows there is only one way to save Jacko; she must join Sorensen and use his supernatural powers to change over if there is to be any hope for her little brother. An unforgettable, supernatural romance. ...Show more
$8.00
NZD
Category: Fiction | Series: Rebel of the Sands | Reading Level: very good
Thrust into the Sultan's palace, Amani is determined to bring the tyrant down by spying on his court. But the longer she remains, the more she questions whether the Sultan is really the villain she's been told he is, and who's the real traitor to her homeland in this sequel to the "New York Times"-bests elling "Rebel of the Sands." ...Show more
$18.00
NZD
Category: Picture Books | Reading Level: good-very good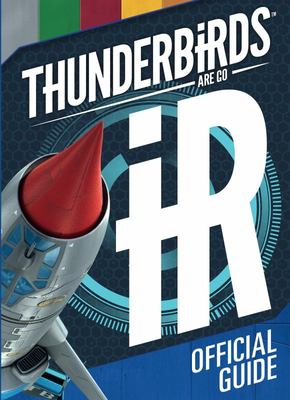 $8.00
NZD
Category: Fiction | Series: Thunderbirds are Go | Reading Level: very good
When disaster strikes, International Rescue answers the call! From a hidden island base in the South Pacific, the five Tracy brothers pilot remarkable, cutting-edge Thunderbird vehicles from the depths of the oceans to the highest reaches of space, all for one purpose: to help those in need. This offi cial guide to THUNDERBIRDS ARE GO has all the information a new recruit needs. Learn all about the history, vehicles and daring rescues in this definitive guide to International Rescue. 'Immediately intriguing, and powerfully reminiscent of the original.' -SYDNEY MORNING HERALD on THUNDERBIRDS AR GO TV series 'All in all, a great blast-off.' -NEW ZEALAND HERALD on THUNDERBIRDS ARE GO TV series 'THUNDERBIRDS returned to New Zealand television screens last night and the results were F.A.B. . . . a worthy successor to the original' -STUFF.CO.NZ on THUNDERBIRDS ARE GO TV series ...Show more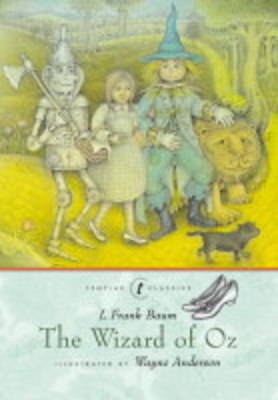 The Wizard Of Oz
by L.Frank Baum Illustrated by Wayne Anderson
$15.00
NZD
Category: Fiction | Reading Level: very good
A wonderful hardback edition of this famous story, with delightful colour illustrations.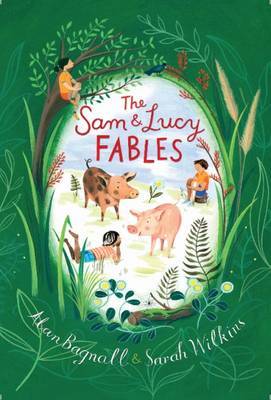 $10.00
NZD
Category: Fiction | Reading Level: near fine
The Sam & Lucy Fables shares the adventures of two clever pigs, Sam and Lucy, who are always keen to help their human friends in peculiar predicaments. From fixing magic carpets to teaching fish to read, Sam and Lucy solve each conundrum with some common sense and a lot of patience. Each fable remin ds us to be kind, curious and a little bit adventurous. Where would we be without Sam and Lucy? We'd be very lost! The Sam & Lucy Fables is a collection of quirky tales and engaging illustrations that will be treasured for years to come. ...Show more