$30.00
NZD
Category: Literary Fiction | Reading Level: near fine
A blind old man, a young apprentice working in a tattoo shop, and a mad woman haunting an Ohio institute narrate this story of a family that encounters an endlessly shifting series of hallways in their new home, eventually coming face to face with the awful darkness lying at its heart.
$6.00
NZD
Category: Literary Fiction | Reading Level: very good
Actress Annabel Christopher's glamorous public image must be maintained at all costs for the paparazzi and her adoring fans. But all is not wellbeneath the carefully constructed facade of her marriage and husband Frederick is sick of it. He decides to take his revenge . . . A sharp lookat celebrity cult ure that's even more relevant now than at the time of its first publication.This is one of the 22 novels written by Muriel Spark in her lifetime. All are being published by Polygon in hardback Centenary Editions betweenNovember 2017 and September 2018. ...Show more
$6.00
NZD
Category: Literary Fiction | Reading Level: good
Penguin Decades bring you the novels that helped shape modern Britain. When they were published, some were bestsellers, some were considered scandalous, and others were simply misunderstood. All represent their time and helped define their generation, while today each is considered a landmark work of st orytelling. Kingsley Amis's Lucky Jim was published in 1954, and is a hilarious satire of British university life. Jim Dixon is bored by his job as a medieval history lecturer. His days are only improved by pulling faces behind the backs of his superiors as he tries desperately to survive provincial bourgeois society, an unbearable 'girlfriend' and petty humiliation at the hands of Professor Welch. Lucky Jim is one of the most famous and influential of all British post-War novels. ...Show more
$6.00
NZD
Category: Literary Fiction | Reading Level: very good
A classic work that has charmed generations of readers, this collection assembles Carson McCullers s best stories, including her beloved novella The Ballad of the Sad Cafe. A haunting tale of a human triangle that culminates in an astonishing brawl, the novella introduces readers to Miss Amelia, a formi dable southern woman whose cafe serves as the town s gathering place. Among other fine works, the collection also includes Wunderkind, McCullers s first published story written when she was only seventeen about a musical prodigy who suddenly realizes she will not go on to become a great pianist. Newly reset and available for the first time in a handsome trade paperback edition, "The Ballad of the Sad Cafe" is a brilliant study of love and longing from one of the South s finest writers. " ...Show more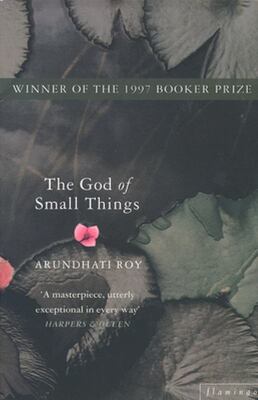 $6.00
NZD
Category: Literary Fiction | Reading Level: good
The literary phenomenon of the year.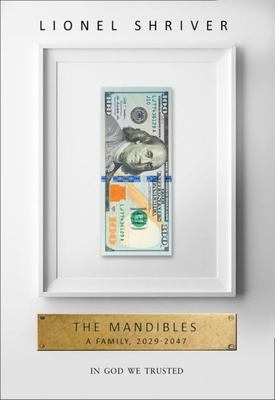 $12.00
NZD
Category: Literary Fiction | Reading Level: very good
'Shriver's intelligence, mordant humour and vicious leaps of imagination all combine to make this a novel that is as unsettling as it is entertaining' FINANCIAL TIMES The brilliant new novel from the Orange Prize-winning author of We Need to Talk about Kevin. It is 2029. The Mandibles have been counting on a sizable fortune filtering down when their 97-year-old patriarch dies. Yet America's soaring national debt has grown so enormous that it can never be repaid. Under siege from an upstart international currency, the dollar is in meltdown. A bloodless world war will wipe out the savings of millions of American families. Their inheritance turned to ash, each family member must contend with disappointment, but also -- as the effects of the downturn start to hit -- the challenge of sheer survival.Recently affluent Avery is petulant that she can't buy olive oil, while her sister Florence is forced to absorb strays into her increasingly cramped household. As their father Carter fumes at having to care for his demented stepmother now that a nursing home is too expensive, his sister Nollie, an expat author, returns from abroad at 73 to a country that's unrecognizable. Perhaps only Florence's oddball teenage son Willing, an economics autodidact, can save this formerly august American family from the streets. This is not science fiction. This is a frightening, fascinating, scabrously funny glimpse into the decline that may await the United States all too soon, from the pen of perhaps the most consistently perceptive and topical author of our times. ...Show more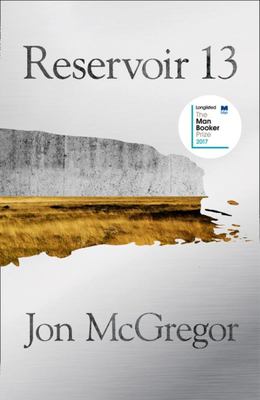 $12.00
NZD
Category: Literary Fiction | Reading Level: very good
WINNER OF THE 2017 COSTA NOVEL AWARD A GUARDIAN BOOK OF THE YEAR AN FT BOOK OF THE YEAR A TLS BOOK OF THE YEAR A TELEGRAPH BOOK OF THE YEAR From the award-winning author of If Nobody Speaks of Remarkable Things. Reservoir 13 tells the story of many lives haunted by one family's loss. Midwinter in the ea rly years of this century. A teenage girl on holiday has gone missing in the hills at the heart of England. The villagers are called up to join the search, fanning out across the moors as the police set up roadblocks and a crowd of news reporters descends on their usually quiet home. Meanwhile, there is work that must still be done: cows milked, fences repaired, stone cut, pints poured, beds made, sermons written, a pantomime rehearsed. The search for the missing girl goes on, but so does everyday life. As it must. An extraordinary novel of cumulative power and grace, Reservoir 13 explores the rhythms of the natural world and the repeated human gift for violence, unfolding over thirteen years as the aftershocks of a stranger's tragedy refuse to subside. WINNER OF THE 2017 COSTA NOVEL AWARD LONGLISTED FOR THE MAN BOOKER PRIZE SHORTLISTED FOR THE GOLDSMITHS PRIZE 'A rare and dazzling feat of art' George Saunders, author of Lincoln in the Bardo'McGregor writes with such grace and precision, with love even, about who and where we are, that he leaves behind all other writers of his generation' Sarah Hall, author of The Wolf Border'Reservoir 13 is quite extraordinary - the way it's structured, the way it rolls, the skill with which Jon McGregor lets the characters breathe and age' Roddy Doyle, author of Paddy Clarke Ha Ha Ha ...Show more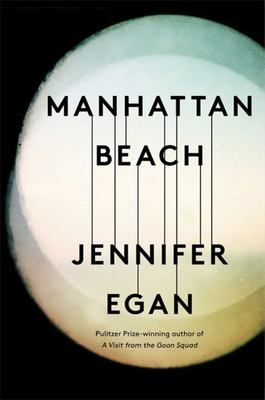 $12.00
NZD
Category: Literary Fiction | Reading Level: very good
The long-awaited novel from the Pulitzer Prize-winning author of A Visit from the Goon Squad, Manhattan Beach opens in Brooklyn during the Great Depression. Anna Kerrigan, nearly twelve years old, accompanies her father to the house of a man who, she gleans, is crucial to the survival of her father and her family. Anna observes the uniformed servants, the lavishing of toys on the children, and some secret pact between her father and Dexter Styles. Years later, her father has disappeared and the country is at war. Anna works at the Brooklyn Navy Yard, where women are allowed to hold jobs that had always belonged to men. She becomes the first female diver, the most dangerous and exclusive of occupations, repairing the ships that will help America win the war. She is the sole provider for her mother, a farm girl who had a brief and glamorous career as a Ziegfield folly, and her lovely, severely disabled sister. At a night club, she chances to meet Styles, the man she visited with her father before he vanished, and she begins to understand the complexity of her father's life, the reasons he might have been murdered. Mesmerizing, hauntingly beautiful, with the pace and atmosphere of a noir thriller and a wealth of detail about organized crime, the merchant marine and the clash of classes in New York, Egan's first historical novel is a masterpiece, a deft, startling, intimate exploration of a transformative moment in the lives of women and men, America and the world. Manhattan Beach is a magnificent novel by one of the greatest writers of our time. ...Show more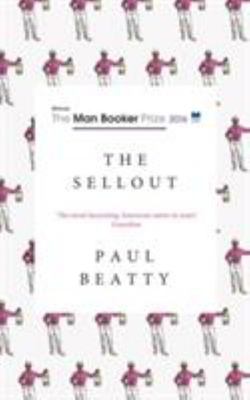 $10.00
NZD
Category: Literary Fiction | Reading Level: very good
**SHORTLISTED FOR THE MAN BOOKER PRIZE 2016** 'Outrageous, hilarious and profound.' Simon Schama, Financial Times 'The longer you stare at Beatty's pages, the smarter you'll get.' Guardian 'The most badass first 100 pages of an American novel I've read.' New York Times A biting satire about a young man' s isolated upbringing and the race trial that sends him to the Supreme Court, The Sellout showcases a comic genius at the top of his game. Born in Dickens on the southern outskirts of Los Angeles, the narrator of The Sellout spent his childhood as the subject in his father's racially charged psychological studies. He is told that his father's work will lead to a memoir that will solve their financial woes. But when his father is killed in a drive-by shooting, he discovers there never was a memoir. All that's left is a bill for a drive-through funeral. What's more, Dickens has literally been wiped off the map to save California from further embarrassment. Fuelled by despair, the narrator sets out to right this wrong with the most outrageous action conceivable: reinstating slavery and segregating the local high school, which lands him in the Supreme Court.In his trademark absurdist style, which has the uncanny ability to make readers want to both laugh and cry, The Sellout is an outrageous and outrageously entertaining indictment of our time.   There's satire and then there's satire, and without question Paul Beatty's caustic third novel, The Sellout, definitely falls into the latter category...brutally honest and very funny'. Independent 'Both riotously experimental and touching...erudite...and viscerally engaging...Exceptional comic writing makes the skeletal plotting work...Beatty's inspiring new novel about the impossibility of "post-racial" anything in America is much more than "scathing" - it is constructive'. Times Literary Supplement 'Beatty's sharp humour challenges pieties from all sides...Intelligent...entertaining...exhilarating'. Daily Telegraph 'Beatty is an original and irreverent talent'. Times 'The longer you stare at Beatty's pages, the smarter you'll get.' Guardian '[A] howl-a-passage assault on the pieties of race debates in America...outrageous, hilarious and profound...It takes a whole other level of sheer audacity to expose atrocious things through the play of wit. Beatty plays for high stakes - but he wins. His brilliant, beautiful and weirdly poignant book knocks the stuffing out of right-thinking solemnities and he delivers droll wisdoms besides which the most elevated rants...pale into ponderous sententiousness...Juiciness stains every lovely page of Beatty's mad, marvellous, toothsome book.' -- Simon Schama Financial Times 'Brilliant. Amazing. Like demented angels wrote it.' Sarah Silverman '[An] outrageous, riff-strewn satire on race in America...[The Sellout] combines effervescent comedy and stinging critique, but its most arresting quality is the lively humanity of its char-acters.' The New Yorker 'Hilariously caustic.' Rolling Stone 'Scarysmart...A hell of a ride.' Newsweek '[The Sellout] is among the most important and difficult American novels written in the 21st century...It is a bruising novel that readers will likely never forget.' Los Angeles Times 'I am glad that I read this insane book alone, with no one watch-ing, because I fell apart with envy, hysterics, and flat-out awe. Is there a more fiercely brilliant and scathingly hilarious American novelist than Paul Beatty?' Ben Marcus, author of The Flame Alphabet 'Let's get this out of the way: The Sellout is a work of genius, a satirical opus on race in 21st-century America.' O, The Oprah Magazine "[The Sellout] may end up being the smartest, funniest, and most important novel of 2016.' Flavorwire 'Had we been granted a chunk of pages in this magazine to extol the virtues of Paul Beatty's uproarious new novel, The Sellout, we could've easily and gladly filled them - much as Beatty floods his 288-page racial satire with blistering comic flourishes.' Penthouse 'The Sellout isn't just one of the most hilarious American novels in years, it also might be the first truly great satirical novel of the century...[It] is a comic masterpiece, but it's much more than just that-it's one of the smartest and most honest reflections on race and identity in America in a very long time.' NPR.org 'Beatty creates a wicked satire that pokes fun at all that is sacred to life in the United States...His story is full of the unexpected, resulting in absurd and hilarious drama.' Library Journal 'As Mark Twain so ably showed us, America...is rich with mate-rial worthy of ridicule. But where is today's Twain? The answer is Paul Beatty...Beatty has written a wild new book, an uproar-iously funny, deliciously profane and ferociously intelligent send-up of so much of our culture.' San Francisco Chronicle 'An exuberant parade of forbidden words and twisted stereo-types...It's incendiary fun with very serious undertones.' New York magazine, "Vulture" blog 'Timely, phantasmagoric, and deliriously funny.' Barnes & Noble Review '[An] audacious, diabolical trickster-god of a novel...[A] damn-near-instant classic.' Bookforum 'Beatty is funny as hell...Behind all the humor, however, Beatty asks important questions about racism and identity. The Sellout is a knock-out punch.' Shelf Awareness '[Beatty] is back with his most penetratingly satirical novel yet ...[A] daring, razor-sharp novel from a writer with talent to burn.' Kirkus 'Beatty, author of the deservedly highly praised The White Boy Shuffle (1996), here outdoes himself and possibly everybody else in a send-up of race, popular culture, and politics in today's America ... Beatty hits on all cylinders in a darkly funny, dead-on-target, elegantly written satire ... [The Sellout] is frequently laugh-out-loud funny and, in the way of the great ones, profoundly thought provoking. A major contribution.' Booklist (starred review) 'Paul Beatty has always been one of smartest, funniest, gutsiest writers in America, but The Sellout sets a new standard. It's a spectacular explosion of comic daring, cultural provocation, brilliant, hilarious prose, and genuine heart.' Sam Lipsyte, author of The Ask 'A brutally fun read, but don't misunderstand it as unserious...Beatty delivers brilliant humour with a caustic bite, and parts can be uncomfortable to sit through...But it was unlike anything else I'd read before, at once side-splitting and thought-provoking. It's a book that forcibly ejects you out of your comfort zone, and once you're there, you're going to want to linger a while.' The Atlantic 'It will make you laugh, but most of all it will make you think.' Sunday Times 'Beatty's towering talent proves there's no subject, no matter how infuriatingly unjust, how outrageously sorrowful, which can't be made to glitter like gold in the hands of a brilliant writer.' Big Issue 'Beatty impresses hugely in this mischievous and caustic satire, which buzzes with inventiveness and iconoclasm.' Sunday Herald 'Beatty takes very little entirely seriously in this zany, irreverent take on racial politics in America today.' Shiny New Books '[The Sellout] is the most lacerating American satire in years, fearless in the way that it takes apart our sacred cows and shared delusions. It responds to America's tortured relationship with race in the past and the present with the mockery it deserves, sprinkling jokes steeped in tragedy throughout.' Guardian 'The first 100 pages of [Paul Beatty's] new novel, The Sellout, are the most caustic and the most badass first 100 pages of an American novel I've read in at least a decade. I gave up underlin-ing the killer bits because my arm began to hurt...The riffs don't stop coming in this landmark and deeply aware comic novel...[It] puts you down in a place that's miles from where it picked you up.' Dwight Garner, New York Times 'Swiftian satire of the highest order...Giddy, scathing and dazzling.' Wall Street Journa ...Show more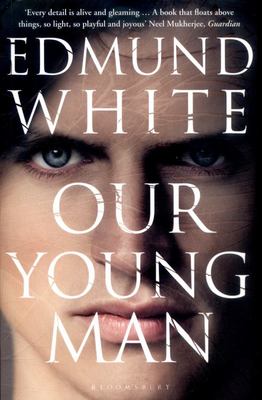 $10.00
NZD
Category: Literary Fiction | Reading Level: near fine
'Has everyone always been in love with you? Of course they have, who am I kidding? What did they say about Helen of Troy? That her face launched a thousand ships? That's you, you're that beautiful. A thousand ships' New York City in the eighties, and at its decadent heart is Guy. The darling of Fire Isl and's gay community and one of New York's top male models, Guy is gliding his way to riches that are a world away from his modest provincial upbringing back home in France. Like some modern-day Dorian Gray he seems untouched by time: the decades pass, fashions change, yet his beauty remains as transcendent and captivating as ever. Such looks cannot help but bring him adoration. From sweet yet pathetic Fred to the wealthy and masochistic Baron, from the acerbic and cynical Pierre-Georges to Andre, fabricating Dali fakes and hurtling towards prison and the abyss, all are in some way fixated on him. In return for the devotion and expensive gifts they lavish on him, he plays with unswerving loyalty whatever role they project onto him: unattainable idol, passionate lover, malleable client. But just as the years are catching up on his smooth skin and perfect body, so his way of life is closing in on him and destroying the men he loves. Edmund White has in Our Young Man created some of the richest representations of gay male identity, from the disco era to the age of AIDs. What links them all is the allure and enchantment they find in beauty. Revelling in its magic, Our Young Man nonetheless slips beneath the seductive surface to examine its dangerous depths, exploring its power to fascinate, enslave and deceive. Mesmerising, blackly comic, and delicately crafted, this is an exquisite novel from a contemporary master. ...Show more