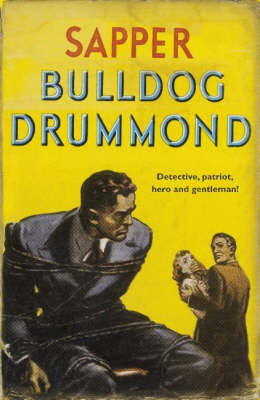 $8.00
NZD
Category: Vintage Crime | Reading Level: very good
Bulldog Drummond. Hero, patriot, sportsman and quintessential English Gentleman. An army officer in the First World War, he knows how to fight hard and play fair and there is not much that can shake him. Finding peace unbearably tedious he puts an ad in the newspaper offering his services to any client who can offer adventure. An attractive young woman called Phyllis contacts him fearing for her father who seems to be under the power of blackmailers. Without hesitation Drummond accepts the commission and starts to investigate and uncovers a plot that threatens not just Phyllis and her family but the country itself. ...Show more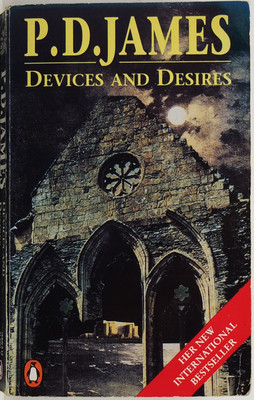 $6.00
NZD
Category: Vintage Crime | Reading Level: good
Commander Dalgliesh of Scotland Yard is taking a brief respite from publicity on the Norfolk coast, in a converted windmill left him by his aunt. But he cannot easily escape murder - a psychopathic strangler is at large in Norfolk.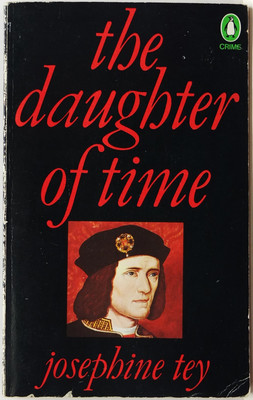 $6.00
NZD
Category: Vintage Crime
Inspector Alan Grant of Scotland Yard, recuperating from a broken leg, becomes fascinated with a contemporary portrait of Richard III that bears no resemblance to the Wicked Uncle of history. Could such a sensitive, noble face actually belong to one of the world's most heinous villains - a venomous hunc hback who may have killed his brother's children to make his crown secure? Or could Richard have been the victim, turned into a monster by the usurpers of England's throne?Grant determines to find out once and for all, with the help of the British Museum and an American scholar, what kind of man Richard Plantagenet really was and who killed the Princes in the Tower. ...Show more
$7.00
NZD
Category: Vintage Crime | Series: Popular Penguins | Reading Level: very good
Out of his smoke-filled rooms in Baker Street stalks a figure to cause the criminal classes to quake in their boots and rush from their dens of iniquity . . . The twelve mysteries gathered in this first collection of Sherlock Holmes and Dr Watson's adventures reveal the brilliant consulting detective at the height of his powers. Problems involving a man with a twisted lip, a fabulous blue carbuncle and five orange pips tax Sherlock Holmes's intellect alongside some of his most famous cases. ...Show more
$8.00
NZD
Category: Vintage Crime | Reading Level: very good
Watson met Holmes for the first time a short while ago, and already Sherlock Holmes had astonished him with his powers of detection. In this, their first adventure, Sherlock Holmes and Dr Watson uncover a thrilling story of murder, love and revenge, which began years before in Salt Lake City.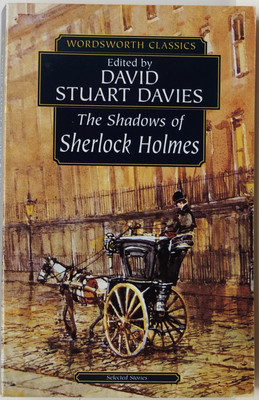 $8.00
NZD
Category: Vintage Crime | Series: Wordsworth Classics | Reading Level: very good
Selected and Introduced by David Stuart Davies.The Shadows of Sherlock Holmes is a fascinating collection of stories featuring detectives, criminal agents and debonair crooks from the golden age of crime fiction: a time when Sherlock Holmes was esconsced in his rooms at 221B Baker Street and London was permanently wreathed in a sinister fog. These gripping tales of mystery, suspense and clever puzzles are wonderfully entertaining and in them you will meet The Crime Doctor, Professor Augustus S.F.X.Van Dusen - The Thinking Machine, Max Carrados - the incredible blind detective, the repulsive but brilliant Skin o' My Teeth, and the natty, ingenious French sleuth Eugene Valmont. On the other side of the law, there are gentleman crooks Raffles and Simon Carn - the Prince of Swindlers. The stories include: ''The Purloined Letter' by Edgar Allan Poe, 'The Stolen Cigar Case' by Bret Harte, 'The Swedish Match' by Anton Chekhov, 'Nine Points of the Law' by E.W. Hornung, 'The Ghost at Massingham Mansions' by Ernest Bramah and 'The Great Pearl Mystery' by Baroness Orczy. ...Show more