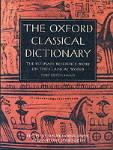 $50.00
NZD
Category: Ancient History | Reading Level: very good
'offers not only that breakfast for the mind we keep hearing about, but lunch, tea, dinner, supper and non-stop snacks' Peter Green, Washington Times (reviewing the third edition).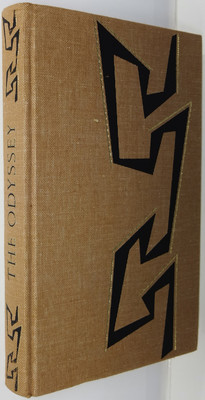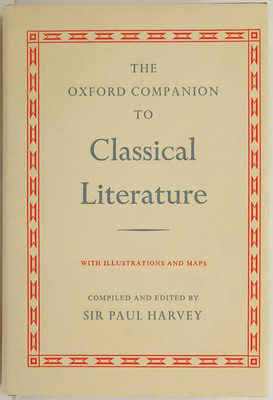 $20.00
NZD
Category: Literature | Reading Level: very good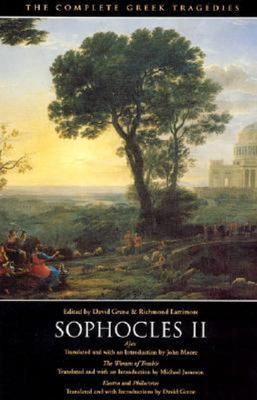 Sophocles II
by Sophocles; David Grene (Editor); Richmond A. Lattimore (Editor)
$10.00
NZD
Category: Greek Literature | Series: Complete Greek Tragedies Ser. | Reading Level: very good
"These authoritative translations consign all other complete collections to the wastebasket."—Robert Brustein, The New Republic "This is it. No qualifications. Go out and buy it everybody."—Kenneth Rexroth, The Nation "The translations deliberately avoid the highly wrought and affectedly poetic; their idiom is contemporary....They have life and speed and suppleness of phrase."—Times Education Supplement "These translations belong to our time. A keen poetic sensibility repeatedly quickens them; and without this inner fire the most academically flawless rendering is dead."—Warren D. Anderson, American Oxonian "The critical commentaries and the versions themselves...are fresh, unpretentious, above all, functional."—Commonweal "Grene is one of the great translators."—Conor Cruise O'Brien, London Sunday Times "Richmond Lattimore is that rara avis in our age, the classical scholar who is at the same time an accomplished poet."—Dudley Fitts, New York Times Book Review ...Show more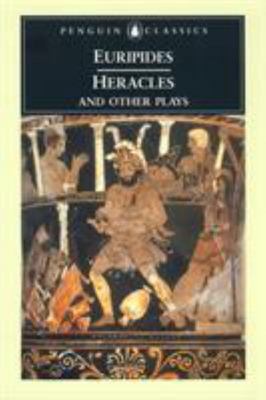 $10.00
NZD
Category: Greek Literature
"Heracles", "Iphigenia Among the Taurians", "Helen", "Ion", and "Cyclops": Of these plays, only "Heracles" truly belongs in the tragic sphere with its presentation of underserved suffering and divine malignity. The other plays flirt with comedy and comic themes. Their plots are ironic and complex with d eception and elusion eventually leading to reconciliation between mother and son in "Ion", brother and sister in "Iphigenia", and husband and wife in "Helen". The comic vein is even stronger in the satyric "Cyclops" in which the giant's inebriation and subsequent violence are treated as humorous. Together, these plays demonstrate Euripides' challenge to the generic boundaries of Athenian drama. ...Show more
A History of My Times
by Xenophon; George Cawkwell (Notes by, Introduction by); Rex Warner (Translator)
$12.00
NZD
Category: Greek Literature | Series: Penguin Classics Ser.
Xenophon's History recounts nearly fifty turbulent years of warfare in Greece between 411 and 362 BC. Continuing the story of the Peloponnesian War at the point where Thucydides finished his magisterial history, this is a fascinating chronicle of the conflicts that ultimately led to the decline of Greec e, and the wars with both Thebes and the might of Persia. An Athenian by birth, Xenophon became a firm supporter of the Spartan cause, and fought against the Athenians in the battle of Coronea. Combining history and memoir, this is a brilliant account of the triumphs and failures of city-states, and a portrait of Greece at a time of crisis. ...Show more
$6.00
NZD
Category: Greek Literature | Series: Classics Ser. | Reading Level: good
Translated by Aubrey de Selincourt, revised by J. R. Hamilton. 'His passion was for glory only, and in that he was insatiable'Although written over four hundred years after Alexander's death, Arrian's Campaigns of Alexander is the most reliable account of the man and his achievements we have. Arrian's o wn experience as a military commander gave him unique insights into the life of the world's greatest conqueror. He tells of Alexander's violent suppression of the Theban rebellion, his total defeat of Persia, and his campaigns through Egypt, India and Babylon - establishing new cities and destroying others in his path. While Alexander emerges from this record as an unparalleled and charismatic leader, Arrian succeeds brilliantly in creating an objective and fully rounded portrait of a man of boundless ambition, who was exposed to the temptations of power and worshipped as a god in his own lifetime.Aubrey de S lincourt's vivid translation is accompanied by J. R. Hamilton's introduction, which discusses Arrian's life and times, his synthesis of other classical sources and the composition of Alexander's army. The edition also includes maps, a list for further reading and a detailed index. For more than seventy years, Penguin has been the leading publisher of classic literature in the English-speaking world. With more than 1,700 titles, Penguin Classics represents a global bookshelf of the best works throughout history and across genres and disciplines. Readers trust the series to provide authoritative texts enhanced by introductions and notes by distinguished scholars and contemporary authors, as well as up-to-date translations by award-winning translators. ...Show more
$10.00
NZD
Category: Greek Literature | Series: Wordsworth Classics | Reading Level: very good
The product of more than a decade's continuous work (1598-1611), Chapman's translation of Homer's great poem of war is a magnificent testimony to the power of The Iliad. In muscular, onward-rolling verse Chapman retells the story of Achilles, the great warrior, and his terrible wrath before the walls of besieged Troy, and the destruction it wreaks on both Greeks and Trojans. Chapman regarded the translation of this epic, and of Homer's Odyssey (also available in Wordsworth Editions) as his life's work, and dedicated himself to capturing the 'soul' of the poem. ...Show more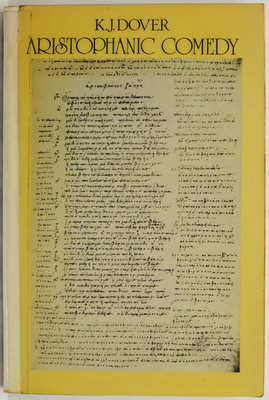 $10.00
NZD
Category: Greek Literature | Reading Level: good
Professor Dover's newest book is designed for those who are interested in the history of comedy as an art form but who are not necessarily familiar with the Greek language.The eleven surviving plays of Aristophanes are treated as representative of a genre. Old Attic Comedy, which was artistically and in tellectually homogeneous and gave expression to the spirit of Athenian society in the late fifth and early fourth centuries B.C. Aristophanes is regarded primarily not as a reformer or propagandist but as a dramatist who sought, in competition with his rivals, to win the esteem both of the general public and of the cultivated and critical minority. He succeeded in this effort by making people laugh, and the book pays more attention than has generally been paid to the technical means, whether of language or of situation, on which Aristophanes' humor depends. Particular emphasis is laid on his indifference-positively assisted by the physical limitations of the Greek theatre and the conditions of the Athenian dramatic festivals-to the maintenance of continuous "dramatic illusion" or to the provision of a dramatic event with the antecedents and consequences which might logically be expected. More importance is attached to Aristophanes' adoption of popular attitudes and beliefs, to his creation of uninhibited characters with which the spectators could identify themselves, and to his acceptance of the comic poet's traditional role as a mordant but jocular critic of morals, than to any identifiable and consistent elements in his political standpoint. ...Show more
Medea and Other Plays
by Eurípides; Philip Vellacott (Introduction by, Translator)
$8.00
NZD
Category: Greek Literature | Series: Penguin Classics Ser. | Reading Level: very good
Four plays which exemplify his interest in flawed, characters who defy the expectations of Greek society The four tragedies collected in this volume all focus on a central character, once powerful, brought down by betrayal, jealousy, guilt and hatred. The first playwright to depict suffering without ref erence to the gods, Euripides made his characters speak in human terms and face the consequences of their actions. In Medea, a woman rejected by her lover takes hideous revenge by murdering the children they both love, and Hecabe depicts the former queen of Troy, driven mad by the prospect of her daughter's sacrifice to Achilles. Electra portrays a young woman planning to avenge the brutal death of her father at the hands of her mother, while in Heracles the hero seeks vengeance against the evil king who has caused bloodshed in his family. Philip Vellacott's lucid translation is accompanied by an introduction, which discusses the literary background of Classical Athens and examines the distinction between instinctive and civilized behaviour. For more than seventy years, Penguin has been the leading publisher of classic literature in the English-speaking world. With more than 1,700 titles, Penguin Classics represents a global bookshelf of the best works throughout history and across genres and disciplines. Readers trust the series to provide authoritative texts enhanced by introductions and notes by distinguished scholars and contemporary authors, as well as up-to-date translations by award-winning translators. ...Show more
$8.00
NZD
Category: Greek Literature | Series: Classics Ser. | Reading Level: good
Demonstrating Sophocles' aptitude for humanising figures from Greek myth and transforming simple fables into complex high tragedy, Electra and Other Playsis translated by David Raeburn with an introduction and notes by Pat Easterling.The plays collected in this volume show Sophocles' ability to create c omplex human characters struggling with profound moral issues. In Women of Trachis the agonizing death of the mighty Heracles is brought about by a tragic mistake made by his jealous wife Deianeira, as she attempts to regain his love. Set in the aftermath of the Trojan War, Ajaxdepicts a warrior driven into a homicidal rage that leads to his undoing, and Electra shows the grief-stricken children of the murdered Agamemnon and their plot to avenge him, while Philoctetes portrays the cunning Odysseus' attempt to convince a famed archer to rejoin the Greek expedition against Troy, undermined by the honesty of his young comrade Neoptolemus.David Raeburn's translation captures the rhythms of the original Greek, while remaining accessible to modern readers. Pat Easterling's general introduction discusses Athenian dramatic festivals, and the structure and tensions of the plays and their characters. This edition also includes a chronology, further reading, prefaces to each play and notes.Sophocles (496-405 BC) was born at Colonus, just outside Athens. His long life spanned the rise and decline of the Athenian Empire; he was a friend of Pericles, and though not an active politician he held several public offices, both military and civil. The leader of a literary circle and friend of Herodotus, Sophocles wrote over a hundred plays, drawing on a wide and varied range of themes, and winning the City Dionysia eighteen times; though only seven of his tragedies have survived, among them Antigone, Oedipus Rex,Ajaxand Oedipus at Colonus.If you enjoyed Electra and Other Plays, you might like Sophocles' The Three Theban Plays, also available in Penguin Classics. ...Show more
$12.00
NZD
Category: Greek Literature | Series: Penguin Classics Ser. | Reading Level: very good
Through their sheer range, daring innovation, flawed but eloquent characters and intriguing plots, the plays of Euripides have shocked and stimulated audiences since the fifth century BC. "Phoenician Women" portrays the rival sons of King Oedipus and their mother's doomed attempts at reconciliation, whi le "Orestes" shows a son ravaged with guilt after the vengeful murder of his mother. In the "Bacchae", a king mistreats a newcomer to his land, little knowing that he is the god Dionysus disguised as a mortal, while in "Iphigenia at Aulis", the Greek leaders take the horrific decision to sacrifice a princess to gain favour from the gods in their mission to Troy. Finally, the "Rhesus" depicts a world of espionage between the warring Greek and Trojan camps. ...Show more