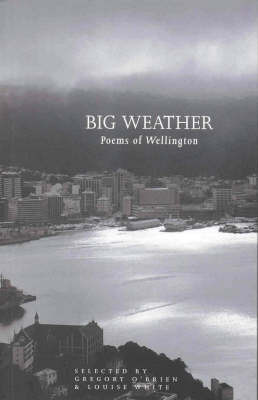 $12.00
NZD
Category: New Zealand Poetry | Reading Level: near fine
Every Wellingtonian - dammit, every New Zealander - should be severely tempted to buy Big Weather for the home bookshelf. It's a lovely book to handle, with a cool cover and excellent layout. If you think these are trivial aspects in a poetry book, think again. Design messages hit most readers subli minally. When poems are presented crowded or cramped or sloppy on the page, we tend to assume the poems themselves are too hard or too many or too bad to bother with. The designer, Margaret Cochran, is largely responsible for the fact that you'll actually enjoy these poems. And you will. The O'Brien/White selection is worthy of the design. The editors had a tough call, finding a range of poems about Wellington that didn't focus on bad weather. And that's odd, because as you know, Wellington's weather is generally gorgeous, with just a few agitated days each year to liven us up. At the book launch someone explained that when the weather is good, Wellington poets are out roller blading or swimming or walking on Tinakori Hill or lapping up lattes. We only sit around writing gloomy poems on the very few days when the wind is blowing too hard to go windsurfing. Even so, I think you will recognise our city from this broad, keen, cunning, user-friendly anthology. It's a dear little book with a very strong flavour. ...Show more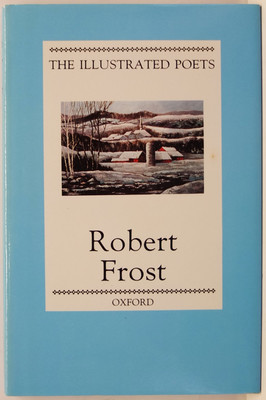 $8.00
NZD
Category: New Zealand Poetry | Series: The Illustrated Poets | Reading Level: very good
A remarkable series of audiobooks, featuring distinguished twentieth-century American poets reading from their own work. A first in audiobook publishing--a series that uses the written word to enhance the listening experience--poetry to be read as well as heard. Each audiobook includes rare archival rec ordings and a book with the text of the poetry, a bibliograohy, and commentary by J. D. McClatchy, the poet and critic, who is the editor of "The Yale Review." "To hear a poem spoken in the voice of the person who wrote it is not only to witness the rising of words off the page and into the air, but to experience an aural reenactment of exactly what the poet must have heard, if only internally, during the act of composition. THE VOICE OF THE POET recordings deliver these pleasures as they broadcast the pitch and timbre of many of the major voices in twentieth-century poetry."--Billy Collins, U.S, . Poet Lauerate. ...Show more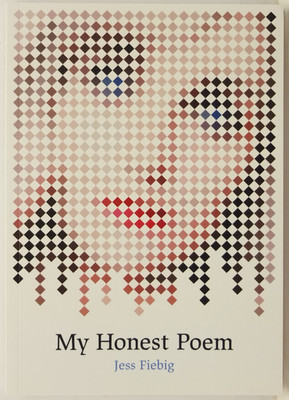 $14.00
NZD
Category: New Zealand Poetry | Reading Level: near fine
A moving account in poetry of one woman's pathway through violence and addiction. at six, my mother's boyfriend forced his fat hairy hand inside my heart-shaped face for eating too many Fruit Bursts we bought a tube of them at BP wrapped individually in pastel wax papers which littered the backseat like sweet-smelling confetti his hand tasted of salt a metallic tang of rust the hot edge of petrol from the pump still lingering on his fingers My Honest Poem is a moving and powerful poetry collection that follows recovery from a life fractured by family violence and addiction. It is a coming-of-age story of a young New Zealand woman rebuilding strength and hope in the spaces left by trauma. Author Jess Fiebig is a Christchurch-based poet whose work has featured in Best New Zealand Poems 2018, Poetry New Zealand Yearbook 2018 and 2019, Landfall, Turbine | Kapohau and takahe. She was runner-up in the 2019 Sarah Broom Poetry Prize. ...Show more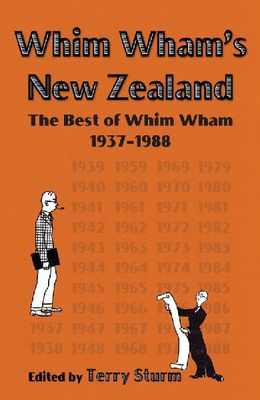 $20.00
NZD
Category: New Zealand Poetry | Reading Level: very good
Whim Wham was the pen-name of the major New Zealand poet Allen Curnow. His highly entertaining verses, commencing in the Christchurch Press in 1937 and in the New Zealand Herald from 1951, voiced the awkward questions so many New Zealanders wanted to ask. Whim Wham became a Saturday institution and requ ired reading for generations of New Zealanders. His astute observations and wry take on New Zealand events offer invaluable insights for readers today. He captured New Zealanders' reactions to world affairs from Franco and Hitler to Vietnam and South Africa, as well as covering the local political scene from Walter Nash to the eras of Robert Muldoon and David Lange. With humorous renderings of our rugby obsession and ruminations on the state of the nation's teeth, Professor Terry Sturm's selection of the best 200 verses offers a wonderfully unique record of over fifty years of this country's recent past. First published 2005. ...Show more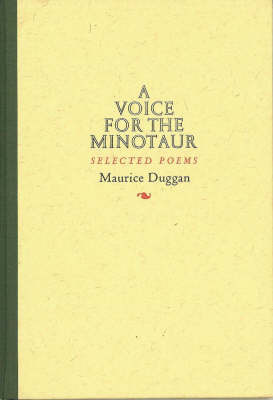 $80.00
NZD
Category: New Zealand Poetry | Reading Level: very good
This selection consists of poems written during the last 20 years of his life and has been edited by Duggan's biographer Ian Richards, author of To Bed At Noon: The Life and Art of Maurice Duggan (AUP, 1997). The book has been designed, hand-printed and bound by Tara McLeod and includes an unpublished 1 961 photograph of Duggan by Marti Friedlander. ...Show more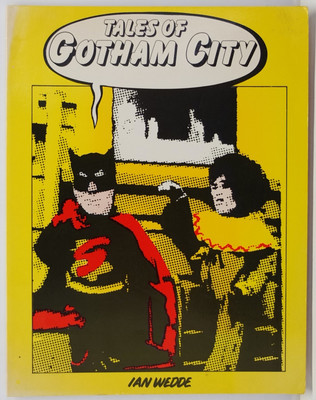 $16.00
NZD
Category: New Zealand Poetry | Reading Level: very good
The poet says: "Looking for meaning among poems I'd written since about 1977, I found the record of a withdrawal of curiosity, its replacement with a counterpart anger. I'd wanted to know why not, not why. We leave in order to come back. We don't need heroes, we need us."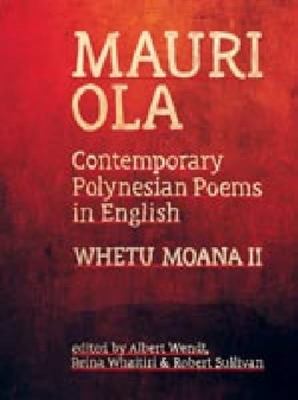 $25.00
NZD
Category: New Zealand Poetry | Series: Whetu Moana | Reading Level: very good
First published in 2003, the award-winning Whetu Moana was the first anthology of contemporary Polynesian poetry in English edited by Polynesians and was lauded by reviewers and widely read around the world. Mauri Ola: Contemporary Polynesian Poetry in English is the follow-up volume to Whetu Moana - Wh etu Moana Lua II - and includes poetry written over the last 25 years by over 70 writers from Aotearoa, Hawai'i, Tonga, Samoa, the Cook Islands, Niue, Tahiti and Rotuma, and from Polynesian poets scattered around the world. Editors Albert Wendt, Reina Whaitiri and Robert Sullivan have selected work by established and celebrated poets as well as the new voices of a younger and exciting generation, including: J. C. Sturm, Alistair Te Ariki Campbell, Hone Tuwhare, Albert Wendt, Konai Helu Thaman, Haunani-Kay Trask, Robert Sullivan, Wayne Kaumualii Westlake, Tusiata Avia, Rangi Faith, Karlo Mila, Caroline Sinavaiana, Brandy Nalani McDougall, Apirana Taylor, Serie Barford, Bub Bridger, David Eggleton, Kai Gasper, Rore Hapipi, Phil Kawana, Selina Tusitala Marsh, Jean Mason, Trixie Te Arama Menzies, Mahealani Perez-Wendt, Tiare Picard, Roma Potiki, John Pule, Eti Sa'aga, Sage Takehiro and Tracey Tawhiao. The poems range from the lyrical and sensual to the harsh and gritty, from the political to the personal: poems with vivid fusions of imagery, claims of identity, laments, rages and celebrations. The anthology presents a vibrant, changing, varied, creative scene which confronts both a complex colonial past and a fast-moving global present. ...Show more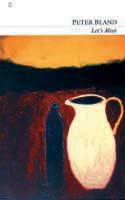 $12.00
NZD
Category: New Zealand Poetry | Reading Level: very good
Peter Bland has enjoyed an outstanding career in the arts in New Zealand and the UK. Born in Yorkshire, he emigrated in 1954 and worked with the NZBC to establish some of New Zealand?s first arts and social commentary programmes, He was a co-founder of Downstage theatre and its artistic director from 19 64?68. He was associated with the Wellington group of poets and a close friend of James K Baxter, Louis Johnson and Alistair Campbell. As an actor in the 1970s and ?80s Peter appeared in numerous West End comedies, as a guest artist on many UK television programmes, and at the Bristol Old Vic, the Chichester Festival Theatre and The Palladium.. He returned to New Zealand in 1984 to star in Came a Hot Friday, for which he won a GOFTA best film actor award. He was also twice nominated for best TV actor. Peter Bland?s Selected Poems was published by Carcanet in the UK in 1998. He was for many years poetry critic for The London Magazine, and has twice been a major prizewinner in the Observer/Arvon Foundation international poetry competition. Peter has received both a British Society of Authors Cholmondeley Award and a Melbourne Festival Literary Award for his poetry. He lives in Auckland and regularly reviews poetry for the NZ Listener. ...Show more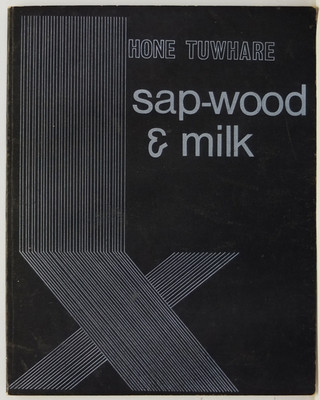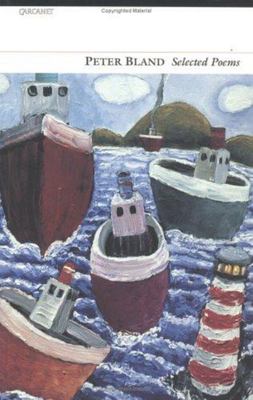 $15.00
NZD
Category: New Zealand Poetry | Reading Level: very good
Setting the best of his earlier work beside a full volume of new poems, Peter Bland offers a collection of 40 years' poetry. Bland's example helped establish an urban subject matter in New Zealand in the early-1960s.