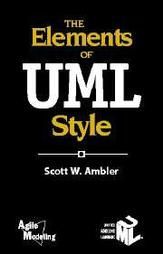 $6.00
NZD
Category: Writing | Series: SIGS Reference Library | Reading Level: very good
Contains standards and guidelines for creating UML diagrams that are concise and easy to understand.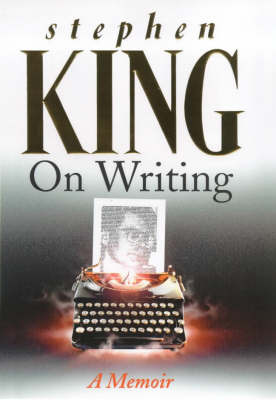 $15.00
NZD
Category: Writing | Reading Level: very good
This text offers a unique insight into the life of Stephen King. It explores what books and films influenced him as a young writer, his first idea for a story and the true-life tale that inspired Carrie. The book also takes the reader through all the basic skills of writing.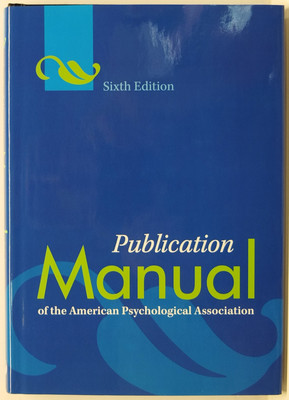 $35.00
NZD
Category: Writing | Reading Level: near fine
"The Publication Manual of the American Psychological Association" is the style manual of choice for writers, editors, students, and educators in the social and behavioral sciences. It provides invaluable guidance on all aspects of the writing process, from the ethics of authorship to the word choice th at best reduces bias in language. Well-known for its authoritative and easy-to-use reference and citation system, the Publication Manual also offers guidance on choosing the headings, tables, figures, and tone that will result in strong, simple, and elegant scientific communication. The sixth edition offers new and expanded instruction on publication ethics, statistics, journal article reporting standards, electronic reference formats, and the construction of tables and figures. The sixth edition has been revised and updated to include: new ethics guidance on such topics as determining authorship and terms of collaboration, duplicate publication, plagiarism and self-plagiarism, disguising of participants, validity of instrumentation, and making data available to others for verification; new journal article reporting standards to help readers report empirical research with clarity and precision; simplified APA heading style to make it more conducive to electronic publication; updated guidelines for reducing bias in language to reflect current practices and preferences, including a new section on presenting historical language that is inappropriate by present standards; new guidelines for reporting inferential statistics and a significantly revised table of statistical abbreviations; and, new instruction on using supplemental files containing lengthy data sets and other media. This book includes significantly expanded content on the electronic presentation of data to help readers understand the purpose of each kind of display and choose the best match for communicating the results of the investigation, with new examples for a variety of data displays, including electro physiological and biological data. It offers consolidated information on all aspects of reference citations, with an expanded discussion of electronic sources emphasizing the role of the digital object identifier (DOI) as a reliable way to locate information. It features expanded discussion of the publication process, including the function and process of peer review. It contains a discussion of ethical, legal, and policy requirements in publication; and guidelines on working with the publisher while the article is in press. Key to this edition of the Publication Manual is an updated and expanded Web presence. Look up additional supplemental material keyed to this book. This book lets you test your knowledge of APA Style with a free tutorial on style basics. It lets you learn about the changes in the sixth edition with a free tutorial reviewing key revisions. Sign up for an on-line course to enrich and enhance your understanding of APA Style. Read the APA Style blog and share your comments on writing and referencing. Consult frequently asked questions to sharpen your understanding of APA Style. This title lets you examine additional resources on such topics as ethics, statistics, and writing. It lets you familiarize yourself with submission standards for APA books and journals. ...Show more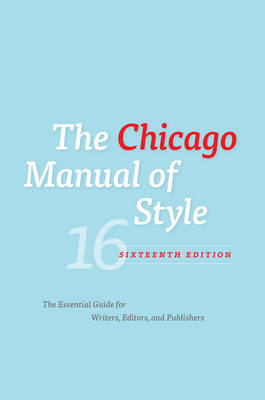 $45.00
NZD
Category: Writing | Reading Level: very good
While digital technologies have revolutionized the publishing world in the twenty-first century, one thing still remains true: "The Chicago Manual of Style" is the authoritative, trusted source that writers, editors, and publishers turn to for guidance. For the sixteenth edition, every aspect of coverag e has been reconsidered to reflect how publishing professionals work today. Though processes may change, the "Manual" continues to offer the clear, well-considered style and usage advice it has for more than a century. The sixteenth edition offers expanded information on producing electronic publications, including Web-based content and e-books. An updated appendix on production and digital technology demystifies the process of electronic workflow and offers a primer on the use of XML markup, and a revised glossary includes a host of terms associated with electronic as well as print publishing. The Chicago system of documentation has been streamlined and adapted for a variety of online and digital sources. Figures and tables are updated throughout the book - including the return of the Manual's popular hyphenation table and new, comprehensive listings of Unicode numbers for special characters. With the wisdom of a hundred years of editorial practice and a wealth of industry expertise from both Chicago's staff and an advisory board of publishing professionals, "The Chicago Manual of Style", sixteenth edition, is an invaluable resource in this rapidly changing world. If you work with words - no matter what the delivery medium - this is the one reference you simply must have. What's new in the sixteenth edition? It includes: expanded coverage of electronic publications, including procedures for proofreading Web-based and other electronic documents; electronic editing checklist for editors and writers; expanded coverage of fair use and electronic rights; firm rules and definitive recommendations to help authors and editors make the best choices; an introduction to Unicode, the international computing standard for letters and symbols required by the world's languages, including tables with Unicode numbers; new and improved hyphenation guide; more references to organizations that publish their own guidelines and standards online; simplified overview of Chicago's system of documentation; additional guidelines for citing blogs, podcasts, and other electronic sources; updated advice on DOIs versus URLs, including more examples; thoroughly revised coverage of production processes, including an overview of electronic markup and XML; and expanded section on bias-free language. The Chicago Manual of Style Online: the indispensable reference for all who work with words is also available online through an annual subscription for individuals, groups, and institutions. Completely searchable and easy to use, the Web site will be updated with sixteenth edition content simultaneously with the release of the print edition. ...Show more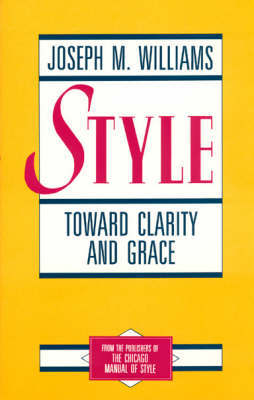 $14.00
NZD
Category: Writing | Reading Level: very good
$12.00
NZD
Category: Writing | Series: Lit Starts Ser. | Reading Level: near fine
A fill-in book from the San Francisco Writers' Grotto, authors of the best-selling 642 Things series Focus on a single aspect of the craft of writing with help from the San Francisco Writers' Grotto. Writing Sci-Fi and Fantasy starts with a foreword by author Dorothy Hearst, who offers pointers for writ ing speculative fiction and inventing fantastic new worlds. The rest of the book consists of prompts and space to write, providing opportunities to consider the rules that govern your imagined universe. Among other ideas, you'll explore the various aspects of world-building by: ·writing a timeline of the history of your imagined place ·describing what the inhabitants of your world look like ·detailing transportation from city to city or planet to planet ·figuring out who's in charge and whether or not they should be Perfectly sized to take to a café, on vacation, or on your morning commute, this book is designed for practicing your creative writing a little bit at a time. Special Features ·Paperback with textured cover stock, flaps, and a lay-flat binding ·Advice from a published writer, followed by fill-in prompts and space to write ·Part of the Lit Start series, a collection of single-subject writing prompt books by the San Francisco Writers' Grotto Check out the other books in this series: Writing Action, Writing Character, Writing Dialogue, Writing Humor, and Memoir. ...Show more
Items per page:
1 - 6 of 6