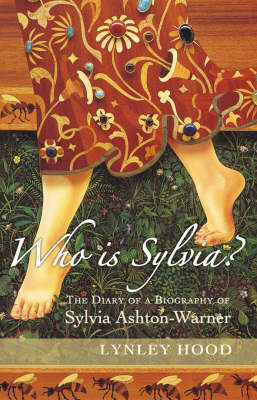 $12.00
NZD
Category: New Zealand Literature | Reading Level: very good
For four years, writer Lynley Hood, was obsessed, or possibly possessed, by New Zealand writer and educator Sylvia Ashton-Warner. This compelling diary is a record of Hood's experiences and reflections as she pieced together the multi-dimensional puzzle of Sylvia Ashton-Warner's life for her award-winni ng biography, Sylvia!Hood candidly reveals the fascination and complexities of the biographer's search; the highs of extraordinary discoveries, the lows of confusion and doubt, the frustrations and intrigue of the New Zealand literary scene of the time, as well as chronicling her own development as a solitary, full-time writer. ,i>Who is Sylvia? brilliantly captures the unflinching spirit and energy of the biographer. It's an absorbing, intimate and delicious read - as only a diary can be! ...Show more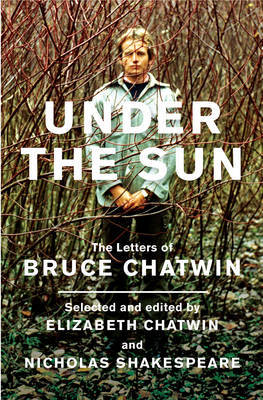 $30.00
NZD
Category: Literary biography | Reading Level: very good
'I am most certainly in the mood for writing letters'. Bruce Chatwin is one of the most significant British novelists and travel writers of our time. His books have become modern-day classics which defy categorisation, assimilating elements of fiction, essay, reportage, history and gossip, inspired by a nd reflecting his incredible journeys. Tragically, Chatwin's compelling narrative voice was cut off just as he had found it. One month before his death he lamented, 'There are so many things I want to do.' 'Bruce had just begun' said his friend, Salman Rushdie, 'we saw only the first act'. While we shall never know the surprise of his unwritten works, Chatwin left behind a body of writing that is striking for its freshness; an authentic conduit which allows us to return to him and to be rewarded: a wealth of letters and postcards that he wrote, from his first week at school until shortly before his death at the age of forty-eight. Whether typed on Sotheby's notepaper or hastily scribbled, Chatwin's correspondence reveals more about himself than he was prepared to expose in his books; his health and finances, his literary ambitions and tastes, his uneasiness about his sexual orientation; above all, his lifelong quest for where to live. Written with the verve and sharpness of expression that first marked him out as a writer, Chatwin's letters gives a vivid synopsis of his changing interests and concerns throughout his life. Careful and considered in drafting his published work, the letters are Chatwin's only unedited writing, and a paean to a disappearing mode of communication: tangible proof of a life as it was lived, and possibly one of the last great collections of a writer's letters. Comprising material collected over two decades from hundreds of contacts across five continents, Under the Sun is a valuable and illuminating record of one of the greatest and most enigmatic writers of the twentieth century. ...Show more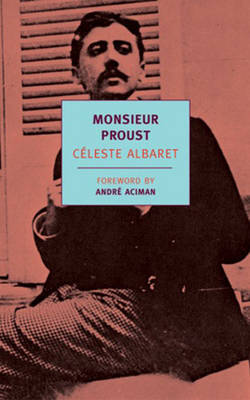 $14.00
NZD
Category: Literary biography | Reading Level: very good
Céleste Albaret was Marcel Proust's housekeeper in his last years, when he retreated from the world to devote himself to In Search of Lost Time. She could imitate his voice to perfection, and Proust himself said to her, "You know everything about me." Her reminiscences of her employer present an intima te picture of the daily life of a great writer who was also a deeply peculiar man, while Madame Albaret herself proves to be a shrewd and engaging companion. ...Show more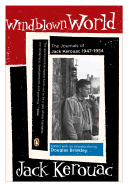 $14.00
NZD
Category: Literary biography | Reading Level: very good
Kerouac is best known through the image he put forth in his autobiographical novels. Yet it is only his private journals in which he set down the raw material of his life and thoughts. In Windblown World Douglas Brinkley has gathered a selection of journal entries from the most pivotal moments of Keroua c's life. Truly a self-portrait of the artist as a young man, this unique and indispensable volume is sure to become an integral element of the Beat oeuvre. |A must for anyone who has an interest in Kerouac and the Beats.| - Johnny Depp ...Show more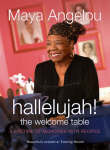 $12.00
NZD
Category: Literary biography | Reading Level: very good
Throughout Maya Angelou's life food has played a pivotal role at important moments. In HALLELUJAH! THE WELCOME TABLE she narrates some of these tales and then gives us recipes for the food that helped shape her memories. There was the time she cooked a cassoulet for M.F.K. Fisher on the very day she mov ed into her new house in California. Or how her mother made a delicious maple cake for her when she was expelled from school for not being able to speak. Then there's a story about how once Decca (Jessica) Mitford made a delicious chicken - and the recipe is for 'Chicken Drunkard Style'. The recipes cover fried meat pies, caramel cake, Minnisota wild rice, chicken livers and many more. Maya Angelou's kitchen is a social centre, she cooks while she entertains and is renowned for what she serves. ...Show more
$14.00
NZD
Category: Literary biography | Reading Level: very good
The authorised biography of one of the greatest storytellers of all time, written with complete access to the archives stored in the Roald Dahl Museum and Story Centre. Roald Dahl is one of the greatest storytellers of all time. He pushed children's literature into uncharted territory and almost twenty years after his death his popularity continues to grow -- worldwide sales of his books have now topped 100 million. The man behind the stories, however, remains an enigma. Dahl was a single-minded adventurer, an eternal child, and his public persona was often controversial. To his readers, though, Dahl was always a hero and his stories have had an impact on the lives and imaginations of generations of children. Since his death his reputation has been transformed. Critics too now celebrate his wild imagination, quirky humour and linguistic elegance; figures like Willy Wonka, the BFG and the Grand High Witch are immortal literary creations. In this masterly biography, Donald Sturrock reveals many hitherto hidden aspects of Roald Dahl's life: his terrifying experiences as a fighter pilot; the mental anguish caused by the death of his seven-year-old daughter; his work for military intelligence at the end of the war and more. Written with exclusive access to his private papers and manuscripts as well as with reference to hundreds of newly-discovered letters, Dahl lives on every page of this utterly compelling book, which reveals the man as we've never seen him before. ...Show more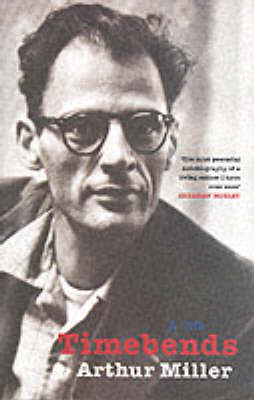 $12.00
NZD
Category: Literary biography | Reading Level: good
The poignant autobiography of Arthur Miller, following his life from boyhood in New York to celebrity status. It includes numerous frank accounts, such as the first staging of Death of a Salesman, and his marriage to Marilyn Monroe.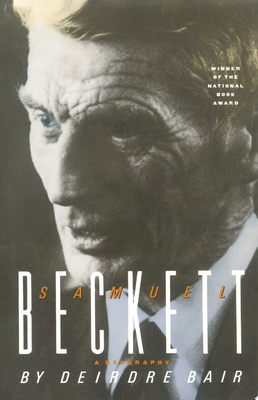 $16.00
NZD
Category: Literary biography | Reading Level: good-very good
Examines the psychological agonies of Beckett's young manhood, his World War II heroism, his enigmatic character, and the growth of his style which revolutionized modern theater.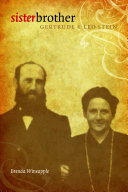 $25.00
NZD
Category: Literary biography | Reading Level: very good
Devoted, eccentric, and compelling, Gertrude and Leo Stein were constant companions, from childhood to adulthood, until, finally, they spoke no more. Americans, expatriates, and virtually orphans, they lived together for almost forty years, collaborating in one of the great artistic and literary adventu res of the twentieth century. Sister Brother tells the story of that adventure and relationship. With a personality that drew people toward her--regardless of what they thought of her inventive, hermetic prose--Gertrude Stein dazzled and perplexed. Enigmatic, intelligent, and self-absorbed, Leo also dazzled but in his own way. One of the crucial figures in Gertrude's early years, he was the original guiding spirit of the famed salon at 27 rue de Fleurus, which continued for almost two decades. From her early days as a medical student to her first days in Paris, Gertrude was passionately driven toward the career in which she distinguished herself, demanding appreciation as an exceptional writer who knew precisely what she intended. This book shows how Gertrude slowly struggled with what became a unique voice--and why her brother spurned it. With its wealth of new and rare material, its reconstruction of Leo's famed art collection, and its array of characters--from Bernard Berenson to Pablo Picasso--this biography offers the first glimpse into the smoldering sibling relationship that helped form two of the twentieth century's most unusual figures. ...Show more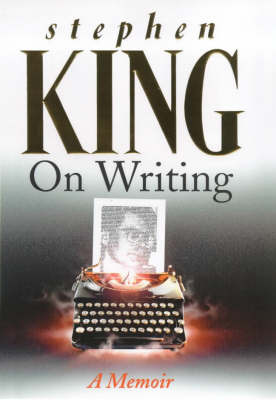 $15.00
NZD
Category: Writing | Reading Level: very good
This text offers a unique insight into the life of Stephen King. It explores what books and films influenced him as a young writer, his first idea for a story and the true-life tale that inspired Carrie. The book also takes the reader through all the basic skills of writing.
$25.00
NZD
Category: Poetry | Reading Level: very good
These are the earliest journals and never-before-published poems of legendary Beat Generation avatar and poet extraordinaire Allen Ginsberg.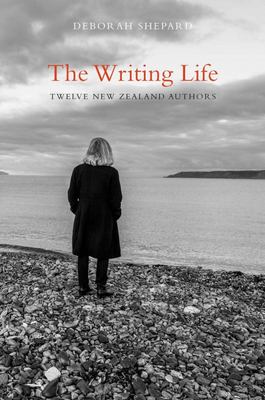 $25.00
NZD
Category: New Zealand Literature | Reading Level: near fine
A unique, candid and intimate survey of the life and work of 12 of our most acclaimed writers: Patricia Grace, Tessa Duder, Owen Marshall, Philip Temple, David Hill, Joy Cowley, Vincent O'Sullivan, Albert Wendt, Marilyn Duckworth, Chris Else, Fiona Kidman and Witi Ihimaera. Constructed as Q&As with experienced oral historian Deborah Shepard, they offer a marvellous insight into their careers. As a group they are now the 'elders' of New Zealand literature; they forged the path for the current generation. Together the authors trace their publishing and literary history from 1959 to 2018, through what might now be viewed as a golden era of publishing into the more unsettled climate of today. They address universal themes: the death of parents and loved ones, the good things that come with ageing, the components of a satisfying life, and much more. And they give advice on writing. The book has an historical continuity, showing fruitful and fascinating links between individuals who have negotiated the same literary terrain for more than sixty years. To further honour them are magnificent photo portraits by distinguished photographer John McDermott, commissioned by the publisher for this project. ...Show more