$15.00
NZD
Category: Essays | Reading Level: very good
An exceptional work from one of our foremost poets and critics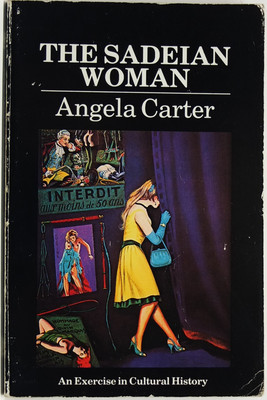 $10.00
NZD
Category: Essays | Reading Level: good
Angela Carter's polemic enlisting the Marquis de Sade in an argument about women's sexual freedom.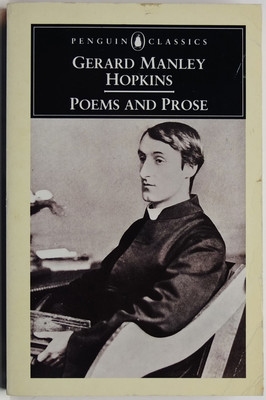 $10.00
NZD
Category: Poetry | Reading Level: very good
Closer to Dylan Thomas than Matthew Arnold in his 'creative violence' and insistence on the sound of poetry, Gerard Manley Hopkins was no staid, conventional Victorian. On entering the Society of Jesus at the age of twenty-four, he burnt all his poetry and 'resolved to write no more, as not belonging to my profession, unless by the wishes of my superiors'. The poems, letters and journal entries selected for this edition were written in the following twenty years of his life, and published posthumously in 1918. His verse is wrought from the creative tensions and paradoxes of a poet-priest who wanted to evoke the spiritual essence of nature sensuously, and to communicate this revelation in natural language and speech-rhythms while using condensed, innovative diction and all the skills of poetic artifice. ...Show more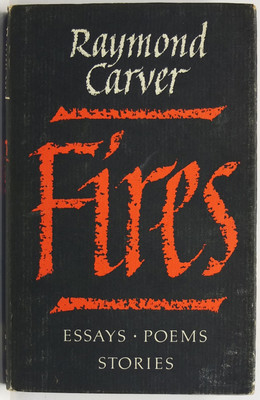 $20.00
NZD
Category: Hardback fiction | Reading Level: good
More than sixty stories, poems, and essays are included in this wide-ranging collection by the extravagantly versatile Raymond Carver. Two of the stories--later revised for What We Talk About When We Talk About Love--are particularly notable in that between the first and the final versions, we see clear ly the astounding process of Carver's literary development. ...Show more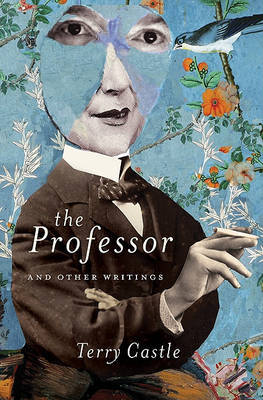 $20.00
NZD
Category: Literature | Reading Level: very good
From one of America's most brilliant critics and cultural commentators comes a collection of startling, gorgeously written autobiographical essays. [Castle] is a brilliant stylist, and everything she writes is gripping.--Edmund White.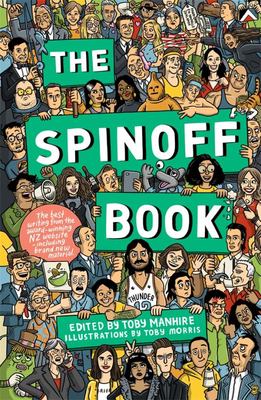 $18.00
NZD
Category: New Zealand | Reading Level: near fine
Five years ago, The Spinoff burst onto New Zealand's media scene with smart, screamingly funny and seriously relevant writing. Since then, it has enraged and inspired all the right people, respectably won Website of the Year at the 2019 Voyager Media Awards, and expanded into television, podcasts and no w - shockingly - a book. Edited by Toby Manhire, it's jam-packed with The Spinoff's best work, along with full-colour artwork by Toby Morris, photography, collage, poetry and a clutch of new and exclusive essays. Simon Wilson, Jemaine Clement, Lorde, and Jesse Mulligan rub shoulders with Spinoff stars like Alex Casey, Madeleine Chapman and Emily Writes. From Shortland Street to sports, feminism to fashion and current events to Kiwi onion dip, this is an engrossing, original take on everything that matters in Aotearoa New Zealand in the 21st century. Featuring: Toby Morris Hera Lindsay Bird Leonie Hayden Mich le A'Court Ashleigh Young Lorde Jemaine Clement Alex Casey Madeleine Chapman Duncan Greive Simon Wilson Aldous Harding Emily Writes Scotty Stevenson David Farrier ...and more "The Spinoff is where we find stories no one else is covering . . . stories we need to hear." 2019 Voyager Media Awards Judges "Right now, every left-leaning, media-savvy, university-educated hipster you know (and probably their baby-boomer parents) is reading The Spinoff." Sunday magazine "Crap and a waste of our money." Mike Hosking ...Show more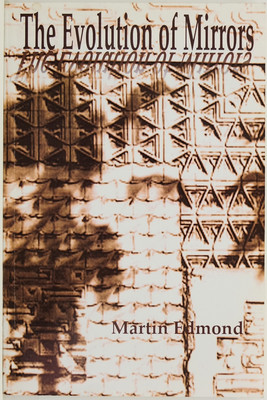 $14.00
NZD
Category: New Zealand Literature | Reading Level: very good
Riffing on Ray Bradbury's classic novel about the end of reading, Tinderbox is one of the most interesting books in decades about literary culture and its place in the world. More than that, it's about how every one of us fits into that bigger picture - and the struggle to make sense of life in the twen ty-first century. ...Show more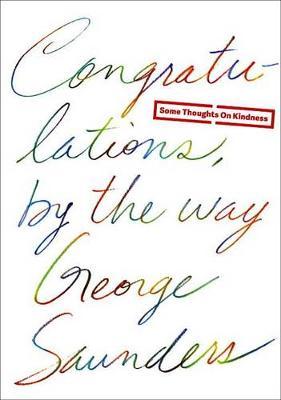 $8.00
NZD
Category: Essays | Reading Level: very good
NEW YORK TIMES BESTSELLER An inspiring meditation on kindness from the bestselling author of Tenth of December, based on his popular commencement address Three months after George Saunders gave a graduation address at Syracuse University, a transcript of that speech was posted on the website of The New York Times, where its simple, uplifting message struck a deep chord. Within days, it had been shared more than one million times. Why? Because Saunders s words tap into a desire in all of us to lead kinder, more fulfilling lives. Powerful, funny, and wise, Congratulations, by the way is an inspiring message from one of today s most influential and original writers. Praise for Congratulations, by the way As slender as a psalm, and as heavy. The New York Times The graduating college senior in your life probably just wants money. But if you want to impart some heartfelt, plainspoken wisdom in addition to a check, you can't do much better than [Congratulations, by the way]. Entertainment Weekly The loving selflessness that [George Saunders] advises and the interconnectedness that he recognizes couldn t be purer or simpler or more challenging. Kirkus Reviews Warm and tender. Publishers Weekly" ...Show more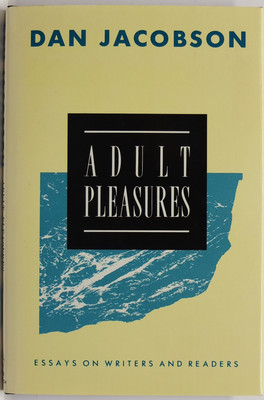 $14.00
NZD
Category: Essays | Reading Level: very good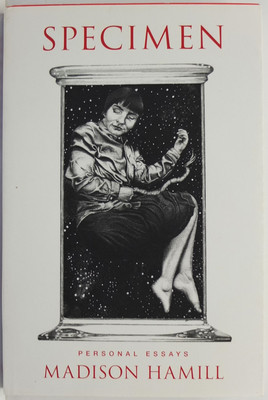 $15.00
NZD
Category: New Zealand Literature | Reading Level: near fine
A father rollerblading to church in his ministerial robes, a university student in a leotard sprinting through fog, a trespass notice from Pak'nSave, a beautiful unborn goat in a jar . . . In scenarios ranging from the mundane to the surreal, Madison Hamill looks back at her younger selves with a sharp eye. Was she good or evil? Ignorant or enlightened? What parts of herself did she give up in order to forge ahead in school, church, work, and relationships, with a self that made sense to others? With wit and intelligence, these shape-shifting essays probe the ways in which a person's inner and outer worlds intersect and submit to one another. It is a brilliantly discomfiting, vivid and funny collection in which peace is found in the weirdest moments. 'I never felt that I was looking at fine writing – only at astonishing writing.' —Elizabeth Knox. MADISON HAMILL is based in Wellington. She has an MA in Creative Writing from the International Institute of Modern Letters. Her work has appeared in The Spinoff, Sweet Mammalian, Turbine Kapohau and Pantograph Punch. ...Show more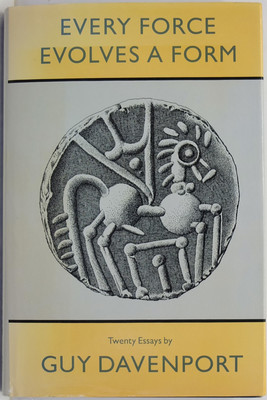 $14.00
NZD
Category: Essays | Reading Level: very good
Guy Davenport demonstrates his unparalleled critical vision as he interprets art, literature, and culture In this collection of 20 essays, Guy Davenport applies his insightful gaze and critical wisdom to topics including modern art and the effects of the automobile on contemporary society. His work rang es from "What Are Those Monkeys Doing?" in which he links the paintings of Rousseau to the writings of Rimbaud and Flaubert, to "Imaginary Americas," a survey of the different roles America has filled in the imagination of Europeans. Davenport, 1 of the foremost American critics and intellectuals of the 20th century, brings his piercing intellect, encyclopedic references, and careful eye for detail to each piece in Every Force Evolves a Form. Whether writing on the philosophy behind modernism or a study of table manners, the paintings of Henri Rousseau or the design of Shaker handicrafts, Davenport always devotes his full attention and multi-angled analysis to the subject at hand. To read this thought-provoking collection is to see the inner-workings of Davenport's brilliant mind, with its varied fascinations and unparalleled insights. ...Show more