$45.00
NZD
Category: New Zealand | Reading Level: very good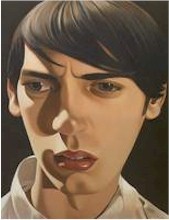 $35.00
NZD
Category: New Zealand | Reading Level: near fine
Peter Stitchbury's paintings engage in pointed dialogue with the world of popular culture. Drawing directly from the commercial imagery of advertising and celebrity he delivers exaggerated renditions which question our attachment to such images. In the Alumni his painted characters represent the extrem e sub-sets of a school: the nerds, the beauties, the normal and the strange. His paintings engage with the hierarchies, the pecking orders and the power games of the classroom which is turn are both a microcosm and distortion of the social world. He is a modern day society painter and his figures are drawn from the world of celluloid and pop culture. He is based in Auckland New Zealand. The paintings in the books are supported by essays from some of the best art curators and art historians in New Zealand. They inform the works and place them in a wider context. ...Show more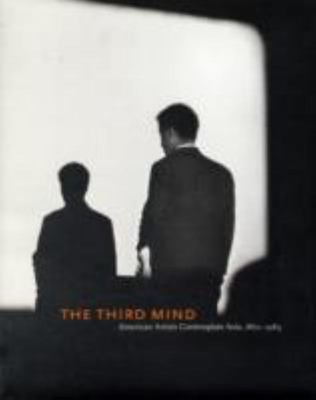 The Third Mind - American Artists Contemplate Asia, 1860-1989
by Alexandra Munroe (Editor, Text by); Bert Winther-Tamaki (Text by); Kristine Stiles (Text by); D. Scott Atkinson (Text by); Vivien Greene (Text by); Harry Harootunian (Text by); Richard King (Text by); Ikuyo Nakagawa (Text by); David Patterson (Text by); J. Thomas Rimer (Text by); Kathleen Pyne (Text by)
$85.00
NZD
Category: Art | Reading Level: very good
The Third Mind: American Artists Contemplate Asia, 1860-1989 illuminates the dynamic and complex impact of Asian art, literary texts and philosophical concepts on American artistic practices from the late nineteenth century through the present. Released to accompany a major survey at the Solomon R. Gugg enheim Museum, The Third Mind traces how the classical arts of India, China and Japan and the systems of Hindu, Taoist, Tantric Buddhist and Zen Buddhist thought that were collectively admired as the "East" were known, reconstructed and transformed by American cultural, intellectual and political forces. Featuring 270 objects in an array of media including painting, works on paper, books and ephemera, sculptures, video art and installations, this richly illustrated catalogue also includes scholarly essays by museum curators and academics specializing in art history, intellectual history, Asian studies and Postcolonial religious and cultural studies and representing a range of interdisciplinary perspectives. ...Show more
$20.00
NZD
Category: Artists | Reading Level: near fine
Isamu Noguchi (1904-1988) is renowned for his monumental abstract sculptures and for his parks, gardens, plazas, fountains, theatrical designs and whimsical light fixtures. This collection of his writings and interviews with him, reveal his ideas and his relationship with Japanese culture.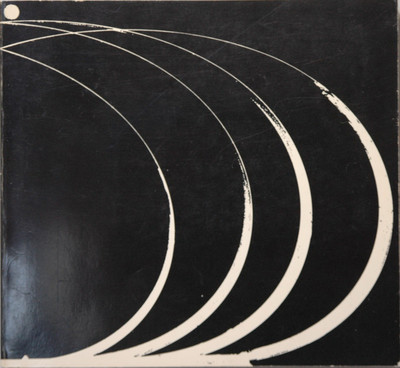 $60.00
NZD
Category: New Zealand | Reading Level: very good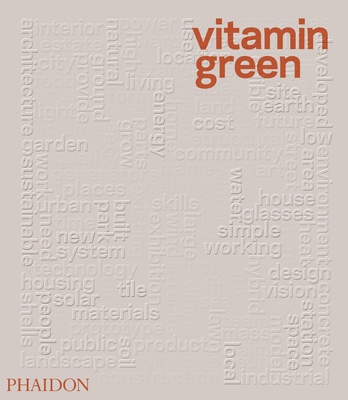 $35.00
NZD
Category: Art | Reading Level: very good
Vitamin Green provides an up-to-the-minute look at the single most important topic in contemporary design: sustainability. This new attention to the life of the things we make is changing the way design is practiced on every level and will be at the center of discussions about architecture, landscape ar chitecture, and product design in the twenty-first century. Projects nominated by an international collection of designers, curators, critics and thinkers were selected to create the best possible sourcebook of the most exciting and original green designs at all scales, from eyeglasses to landscapes and from motorcycles to skyscrapers. The result is an inspirational survey of the enormous amount of innovative work being done in this field, as well as a directory of products, ideas and techniques for both designers and consumers. Filled with projects that are built and in production, Vitamin Green provides a lively and inspiring visual definition of the term 'sustainable design', showing people what really can be achieved today. ...Show more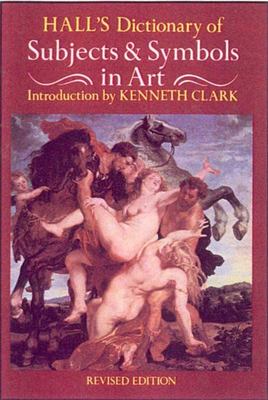 $14.00
NZD
Category: History & Theory | Reading Level: good
This dictionary relates in a succinct, readable way the themes, sacred and secular, on which the repertoire of European art is based. Cross-references enable the reader to identify the subject of a picture simply from some characteristic object or figure in it. Here in a single volume are combined relig ious and historical themes. The "Dictionary" also explores the "lost language" of symbol and attribute, thus opening up the whole field of allegory. ...Show more
$16.00
NZD
Category: Music | Reading Level: near fine
Published to coincide with his 80th birthday, a tour and another new album, national treasure Sir Cliff Richard has emerged stronger than ever after devastating false accusations threatened to ruin his life. As he celebrates 60 years in music, he tells his incredible story in his first, full autobiograp hy. A living history of pop.'Before Cliff Richard and The Shadows there was nothing worth listening to in British music.' John LennonCelebrating sixty years in music, with a hit in every decade since the 1950s, Sir Cliff Richard surely has a story to tell: coming of age in 1950s London, playing at the 2is Cafe where it all began, and now approaching is 80th birthday with record sales of 250m and counting.Cliff Richard was a pioneer - an original, with a new sound style, exploding out of London's post-war skiffle scene. His debut single 'Move It' is widely credited as the record that kick started British rock 'n' roll. Pre-Beatles, Cliff was the teen idol. His story takes us in front of screaming fans across the UK and beyond, onto TV's first pop show Oh Boy!, then through 40 years of Top of the Pops, first with the Kinks and latterly the likes of McFly. He's seen era-defining pop groups and iconic TV shows come and go. He's still making new music, and this summer he's playing to sell-out arenas.His recent struggles have only intensified the devotion of his fans, and spurred him on to a new phase of creativity. He feels the time is right to tell his own story and cement his legacy in the history of pop culture. ...Show more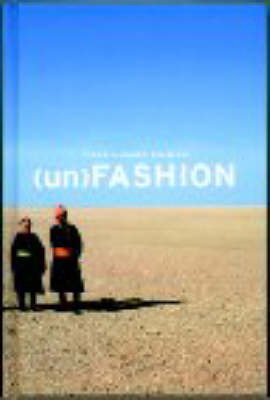 (Un)fashion
by Tibor + Maira Kalman
$20.00
NZD
Category: Fashion | Reading Level: very good
A fascinating collection of photographs illustrating dress and fashion around the world, including sections on optics, masks, work, play, footwear and headgear.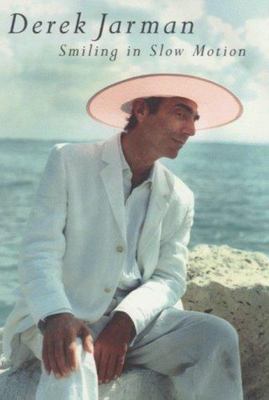 $16.00
NZD
Category: Film | Reading Level: good
Derek Jarman'sSmiling in Slow Motionconcludes the journey started inModern Nature; these previously unpublished journals stretch from May 1991 until two weeks before his death in February 1994. Part diary, part observation, part memoir, Jarman writes with his familiar honesty, wry humour and acuity. Fri ends, collaborators and enemies are catalogued as he races through his last year painting, film-making, gardening, and annoying his targets through his involvement in radical politics. ...Show more