$12.00
NZD
Category: Design | Reading Level: very good
This text is a journey through the shapes and colours, forms and functions of design history in the 20th century. It contains an A-Z of designers and design schools, which builds into a complete picture of contemporary living.
$20.00
NZD
Category: Music | Reading Level: near fine
An extraordinary memoir about family, love, belief, redemption and the power of forgiveness. Everything has a reason. Everything has a purpose. Stan Walker is one of the finest singers to emerge from Australia and New Zealand Aotearoa in a generation. When Stan won Australian Idol in 2009, he was thrown head-first into the deep end of the music industry. What followed were some of the highest highs, and the lowest of lows. Few knew about the darkness in Stan's past - the violent upbringing, the sexual abuse and the struggle to be more than just a survivor. Stan Walker: My Story is a personal reflection on life growing up in a family where love and violence were horribly entwined. It's a story about forgiveness and a journey to redemption. It's a tale of a young Maori boy from Tauranga finding his place on the world stage while never forgetting who he is and where he came from. Stan's is a story of survival against impossible odds. Abuse and addiction, poverty and excess, cancer and discrimination - Stan tells it all with startling honesty and insight, and with a wonderful sense of warmth and hope. It's an important and un-putdownable read. ...Show more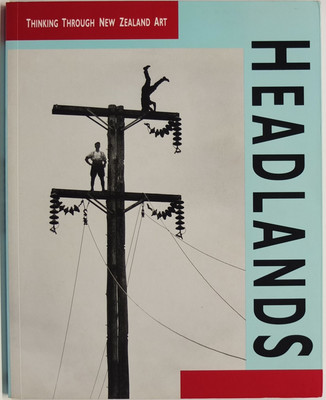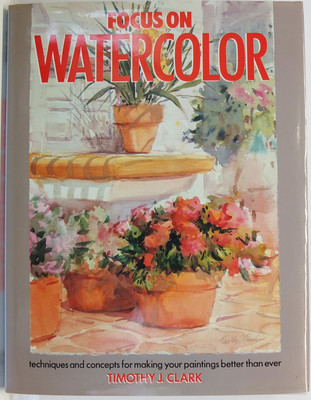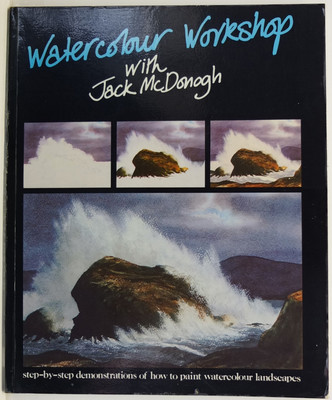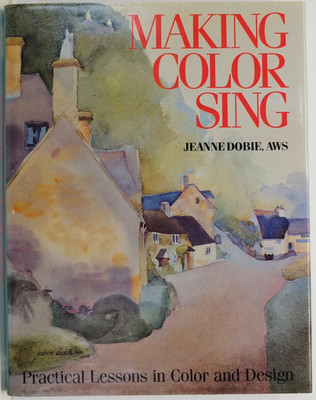 $20.00
NZD
Category: Practical Art | Reading Level: very good
"Gets right down to the use ot transparent color and now to creatively extract the very best out of the medium". -- Artist's Magazine. An award-winning watercolorist demonstrates in detail how to mix any color and how to control color and composition so everything works together to produce any effect de sired. ...Show more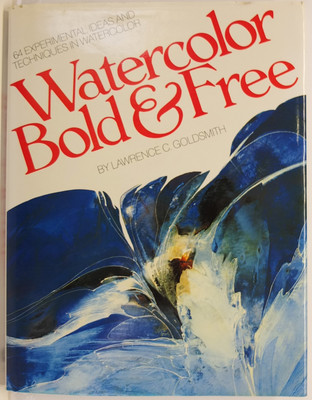 $25.00
NZD
Category: Practical Art | Reading Level: very good
"This is an idea book, designed to make the reader think in new technical and compositional ways". -- American Artist. 64 experiments in composition, concept, and technique promote freshness and originality and suggest alternatives to conventional painting.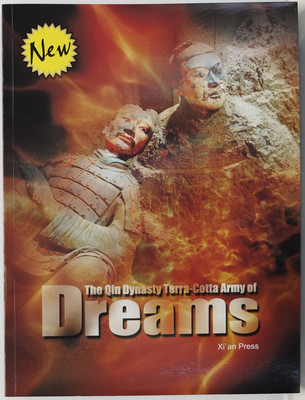 $15.00
NZD
Category: Art | Reading Level: very good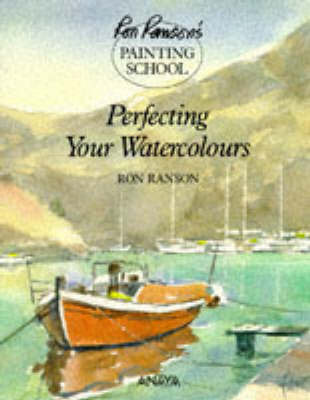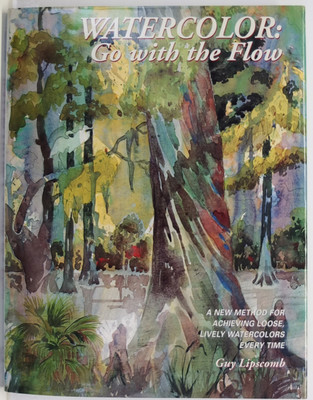 $20.00
NZD
Category: Practical Art | Reading Level: very good
A guide to painting watercolours, presented through a series of easy-to-follow demonstrations. Advising against overworking the watercolour, this method favours a combination of an abstract underpainting and a detailed drawing of the subject matter over the top.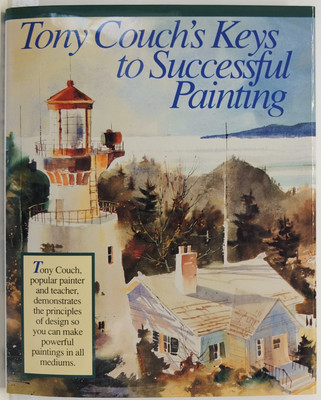 $20.00
NZD
Category: Practical Art | Reading Level: very good
No matter what medium you are working in, you can create paintings that are interesting to your viewer. Popular painter and instructor Tony Couch shows you how Tony Couch maintains that the key to producing credible work lies within the mastery of two basic skills: drawing and design. There are only a f ew simple principles of design at the foundation of any successful painting, and Tony Couch demonstrates how you can apply these principles to create visually appealing paintings. Once you begin to understand and use the principles taught in this book, you can consciously incorporate them into your work. You'll learn to make your paintings interesting through color harmony, repetition, balance, and dominance, but at the same time, create visual appeal through variety, contrast, and gradation. Tony Couch's Keys to Successful Painting breaks down the fundamentals of painting design. Couch demonstrates how to arrange shapes, size, line, color, and values to create stunning compositions. Because Tony Couch reduces design to a few rules applied to a limited number of elements, you'll find his ideas easy to remember. The sheer number of paintings included here that illustrate these principles allow you to see how they work in practice. Painters of all mediums can create unforgettable works with Tony Couch's invaluable design advice. Tony Couch received his bachelor's degree from the University of Tampa and studied with Edgar A. Whitney at the Pratt Institute in New York City. During a 31-year career as a commercial airline pilot, Couch advanced his watercolor painting skills at workshops with Ed Whitney, Milford Zornes, Robert E. Wood, Zoltan Szabo, and others. He has written articles on watercolor instruction for North Light, American Artist, and Palette Talk, and he has produced a popular series of videos on watercolor painting. He teaches watercolor workshops worldwide and has won over 50 awards. Couch maintains membership to a number of art societies and is also the author of Watercolor: You Can Do It and Watercolor Techniques. ...Show more