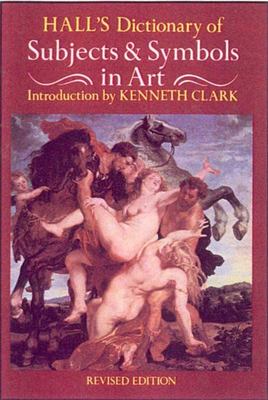 $14.00
NZD
Category: History & Theory | Reading Level: good
This dictionary relates in a succinct, readable way the themes, sacred and secular, on which the repertoire of European art is based. Cross-references enable the reader to identify the subject of a picture simply from some characteristic object or figure in it. Here in a single volume are combined relig ious and historical themes. The "Dictionary" also explores the "lost language" of symbol and attribute, thus opening up the whole field of allegory. ...Show more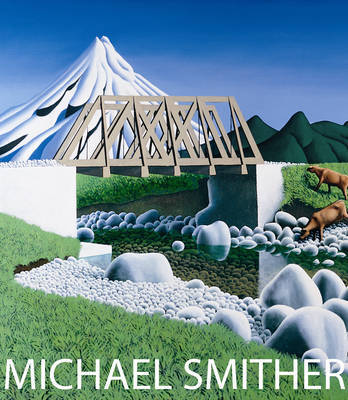 $120.00
NZD
Category: New Zealand | Reading Level: near fine
Experience the world as Michael Smither has painted it for more than four decades. This book pays homage to Michael Smither as painter and print-maker. The sequence in which the paintings appear is based largely, by loosely, on the studios in which they were created, thus showing the work as it appeared , from studios all over New Zealand. There are separate sections for the artist's prints, murals and explorations into the harmonies of colour. Michael Smither is a painter who has devoted himself with passionate intensity to life as an artist. Born in New Plymouth, Taranaki, in 1939, Smither has produced a vast and varied body of work that has been a major strand in the quest for identity that preoccupied the post-war generations of New Zealanders. In 2004 Smither was made a Companion of the New Zealand Order of Merit for his services to the arts. The quotes in the captions for the paintings are all from the artist. The paintings have not been cropped in the book. Shortlisted for Montana New Zealand Book Awards: Illustrative Category 2005. ...Show more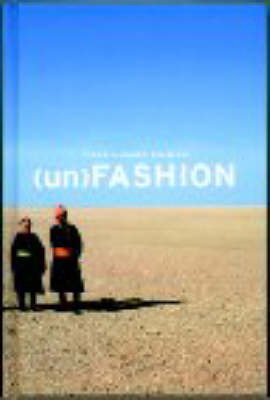 (Un)fashion
by Tibor + Maira Kalman
$20.00
NZD
Category: Fashion | Reading Level: very good
A fascinating collection of photographs illustrating dress and fashion around the world, including sections on optics, masks, work, play, footwear and headgear.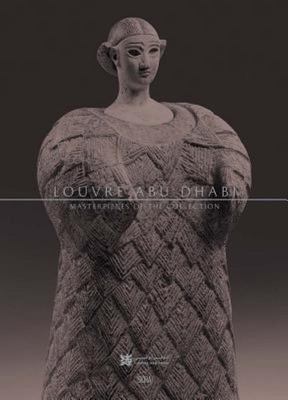 $15.00
NZD
Category: Art | Reading Level: very good
This album of the Louvre Abu Dhabi collection of works allows readers to fully enjoy what the museum offers its visitors: an encounter with the universal across epochs, cultures and civilisations. The discovery - or rediscovery - of the works exhibited in the Louvre Abu Dhabi is a unique experience: on one hand because they are seen in a new light, that of Abu Dhabi filtered through the dome designed by Jean Nouvel, and on the other because their dialogue with works with which they are not usually presented increases their polysemy. This album provides a key to understanding the characteristics common to all humanity and the elements that constitute and form our distinct identity filtered through the prism of time, culture and history. The collection of the Louvre Abu Dhabi is universal in its scope: from prehistory to the latest contemporary commissions. Artists Giuseppe Penone and Jenny Holzer have created new works in direct response to the museum's unique architecture and spirit. The very first purchase was made in 2009: a seminal painting by abstract pioneer Piet Mondrian. Since then, the collection has expanded to over 600 pieces. The diversity of masterpieces is astonishing. Highlights include an incredibly rare Bactrian princess from the 3rd millennium BCE; a 3000-year-old Middle-Eastern gold bracelet; and a magnificent monumental bronze lion from Andalusia from the 11-12th century. Alongside these are works by some of the great European masters of the 19th and 20th centuries: Paul Gauguin, Pablo Picasso, Paul Klee and Ren#65533; Magritte. A series of nine canvases by Cy Twombly produced in Italy just three years before the artist's death in 2011 is also on show. Together, such works, and many more, represent the human desire for artistic expression in its entirety. ...Show more
$14.00
NZD
Category: Graphic Design | Series: Dover Pictorial Archive Ser. | Reading Level: good
Reproducing in historical sequence 1355 signs, seals, and symbols from the simplest drawings of heavenly bodies, through the intricate heraldic devices of the Middle Ages, to modern cattle brands and hobo sign language, this book will be of immense value to the commercial artist and designer. The develo pment of man as an artist and designer is here recorded pictorially by one of the world's foremost experts in the field of graphic art, Ernst Lehner. This book is divided into 13 sections, each with a separate brief introduction: Symbolic Gods and Deities (Egyptian, Babylonian, Greek, Germanic, Incan, Aztec, Hindu, Buddhist, Taoist, etc.); Astronomy and Astrology; Alchemy, Magic, and Mystic (Nordic runes, magic circles, etc.); Church and Religion; Heraldry (coats of arms, badges, etc.); Monsters and Imaginary Figures; Japanese Crests; Marks and Signets (engravers, goldsmiths, armorers, stonemasons, etc.); Watermarks (fourteenth-eighteenth centuries); Printer's Marks (fifteenth-seventeenth centuries); Cattle Brands; and Hobo Signs. All the signs, symbols, and signets are pictured in black and white on strikingly laid out pages, with full explanatory notes for both lay readers and specialists. Anyone interested in means of communication other than language will find this book fascinating and authoritative. The student and teacher in the graphic arts will find it a practical visual guide through the transformation of simple marks and signs into the complicated emblems of our time. ...Show more
$12.00
NZD
Category: Artists | Reading Level: very good
$25.00
NZD
Category: Design | Reading Level: very good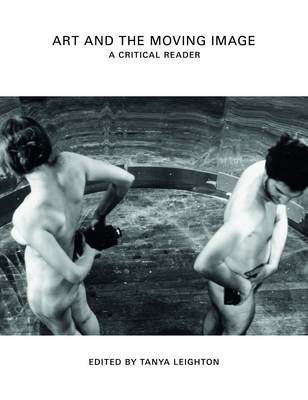 $35.00
NZD
Category: Film | Reading Level: very good
Presents an array of critical, theoretical, and historical responses that pertain to the arrival of the moving image in contemporary art: its cause, its motivation, and its aesthetic, social, and political significance. This collection also includes seminal historical articles, as well as criticism, inc luding translated and commissioned essays. ...Show more
$12.00
NZD
Category: Artists | Reading Level: very good
$15.00
NZD
Category: New Zealand | Reading Level: very good
In September 2004, John Money, Emeritus Professor of Medical Psychology and Paediatrics at Johns Hopkins University, concluded a research career that spanned 50 years. He cleared his office at the university in Baltimore, USA and returned to his near empty house. In preparation for retirement, his massi ve book collection and many archives had been deposited with major academic institutions throughout the world. Many of these same institutions had honoured him over the years for his ground-breaking and often controversial work in the field of sexology. However, his remarkable art collection, one that encroached upon almost every surface and corner of his Baltimore house, was to find a very unlikely home... Splendours of Civilisation not only tells the heroic story of how the John Money Collection came to be housed at the Eastern Southland Gallery in Gore, it also shows the collection in all its magnificence. The late Michael King re-acquainted himself with John Money while carrying out research for his biography of Janet Frame. This in turn led him to explore the patronage of this extraordinary New Zealander. In this, his last published work, Michael King documents Money's life and places him within the generation of twentieth century artists, writers, composers and academics who helped weave the cultural fabric of New Zealand. Beautifully illustrated throughout, Splendours of Civilisation is a dazzling portal into Money's, and Eastern Southland's, extraordinary national treasure. First published July 2006. ...Show more
$12.00
NZD
Category: Maori & Pacific | Reading Level: good
Functional wares are transformed into exhuberently expressive contemporary ceramic sculptures and utensils by the Aboriginal Tiwi people of Melville and Bathhurst.