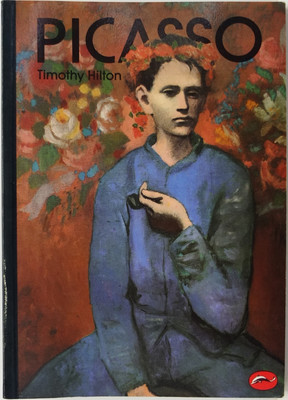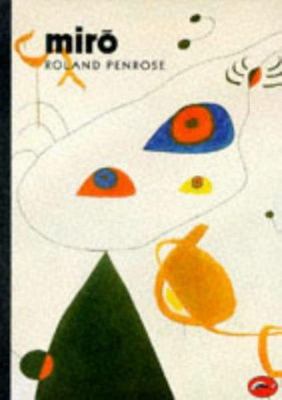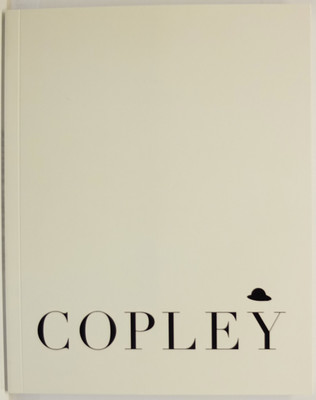 William N. Copley: Women
by Paul Kasmin Gallery; Claire Copley (Contribution by); William Copley (Artist)
$25.00
NZD
Category: Artists | Reading Level: very good
William N. Copley: Women includes beautiful plate photography of works from every phase of the artist's career, revealing Copley's (1919-96) persistent and complex fascination with the female form, masculinity, voyeurism, politics, art history and more. A new text by Claire Copley, one of the artist's t wo daughters, addresses head-on the frank sexuality and complicated gender politics present in much of her father's work, in a unique hybrid of personal memoir, cultural criticism and art history. A reprint of the artist's seminal text, "CPLY's Reply to the Breakup at the Wasteland of Good Taste," plus photos of the artist from the family archives and installation photography of key historical exhibitions at the Alexander Iolas and Iris Clert galleries in Paris, and at the New Museum in New York City, provide further historic and conceptual background. ...Show more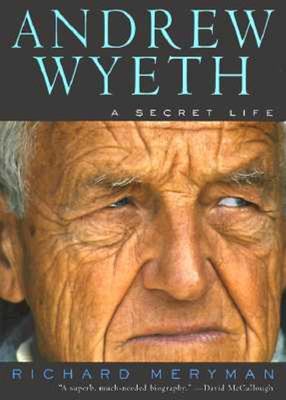 $18.00
NZD
Category: Artists | Reading Level: good
"A revelation. No one will ever view Andrew Wyeth's apparently tranquil works the same way again after reading this vivid and astonishing portrait of the turbulent, driven man who paints them. Richard Meryman has written a wonderful book." -- Geoffrey C. Ward At its most fundamental level, this stunning and unique biography describes a distinguished painter's enterprise of transmitting emotion onto a flat surface. It explores all the factors that have combined to create Andrew Wyeth -- his childhood in a hothouse of creativity; his hypersensitivity; his formidable wife; his identification with people marginalized and misunderstood -- all which have made him an American icon. In the process, his realist works in watercolor and tempera, including the famous "Christina's World," have gained him a special and secure niche in the history of American art. The book is a portrait of obsession -- how single-mindedness has affected Wyeth's relationships and transformed his world into a realm of secrecy and fervid imagination. Those who read this book will never look at Wyeth's work as they did before. It reveals the artist's dark depths, as well as the ruthless, angry, child/man fantasist who paints the basic brutalities of existence -- death and madness --that vibrate eerily beneath his pictures' calm surfaces. Richard Meryman's narrative is almost novelistic, with its larger-than-life characters and subplots: the tragedy of C.C. Wyeth; Betsy Wyeth's campaign for independence and individuality; the byzantine 15-year-long drama of the Helga paintings; the eccentric and creative Wyeth clan; and the idiosyncratic land and people of Maine and Pennsylvania. Based on 30 years of research, frequent visits and countless conversations with the artist, his family, friends, admirers and critics, Andrew Wyeth: A Secret Life is the only book about the man and the artist that gets behind his carefully guarded screen, tells the full story of his life and reveals his complex personality and the motivations for his paintings. ...Show more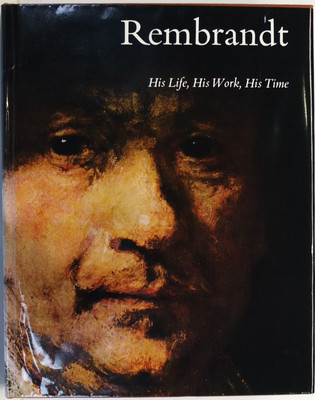 $55.00
NZD
Category: Artists | Reading Level: very good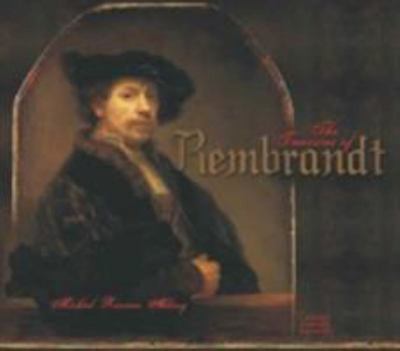 $25.00
NZD
Category: Artists | Reading Level: very good
"The Rembrandt Experience" chronicles the life of Rembrandt and looks at the themes that have dominated his work. Beginning with a look at the Golden Age of Dutch painting, the project moves from Rembrandt's birth and childhood in Leiden to his work in Amsterdam. It includes his personal relationships a nd his rise in fortunes as he became one of the most prominent portrait artists of his generation and created such gems as the Night Watch. It also chronicles his subsequent bankruptcy and the change in his painting style over the years. In addition, the book contains some 30 items of facsimile memorabilia - personal and public documents and other archival material of the time, such as the official announcement of Rembrandt and Saskia's marriage in Amsterdam. ...Show more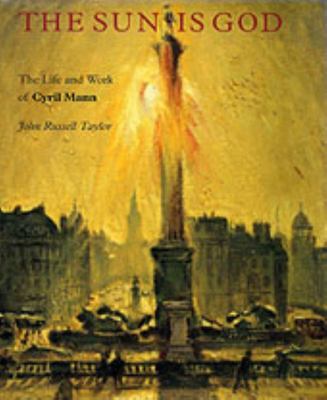 $30.00
NZD
Category: Artists | Reading Level: very good
Critics have often struggled to categorize Cyril Mann, as he has displayed expressionist and surrealist qualities. This monograph brings together some of the finest examples of his work.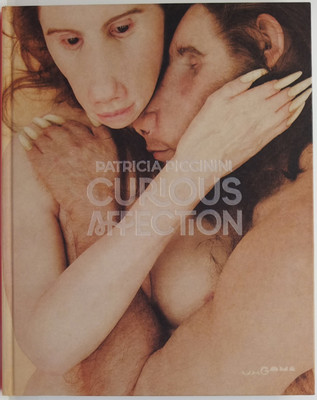 $30.00
NZD
Category: Artists | Reading Level: very good
Patricia Piccinini has represented Australia at the highest international level, and in 2016 was named the world's most popular artist. Her imaginative and startlingly life-like sculptures, installations, photographs, videos and drawings surprise and enchant audiences with their fantastic rendering of t he near future - a world in which DNA editing is commonplace, machinery is sentient, and life both old and new is flourishing. Spanning GOMA's entire ground floor with retrospective works and substantial new commissions, Patricia Piccinini: Curious Affection is the artist's largest and most ambitious exhibition project to date. This publication will provide readers with an opportunity to view the extraordinarily creative output of one of Australia's most successful contemporary artists in an informative and thought-provoking volume. ...Show more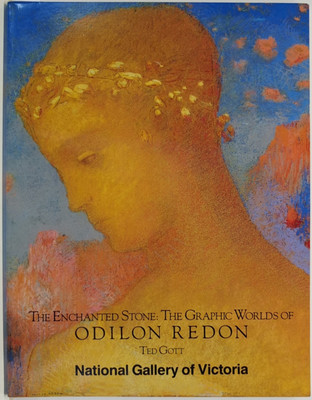 $16.00
NZD
Category: Artists | Reading Level: very good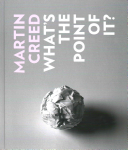 Martin Creed: What's the Point of It?
by Martin Creed (artist); Ralph Rugoff (foreword by); Joachim Pissarro (text by); Paul Morley (text by)
$50.00
NZD
Category: Artists | Reading Level: very good
Winner of the 2001 Turner Prize, Martin Creed (born 1968) has been recognized around the world for his conceptually driven art that is at once playful, thought-provoking and deeply ambiguous. Crossing all artistic media, and including musical performance and dance, his art transforms common materials an d actions into surprising meditations on existence, choice, perception and the invisible structures that shape everyday experience. Martin Creed: What's the Point of It? is a large-format, fully illustrated publication accompanying the first major survey of Creed's work at the Hayward Gallery in London. Encompassing the full range and scale of Creed's work, this comprehensive monograph spans its most minimal moments to extravagant room-sized installations, neon signs, video projections and performances. Outstanding in scope, design and scholarship, this essential volume features key artworks and a number of newly commissioned essays by music journalist Paul Morley, art historian Joachim Pissarro and Hayward Gallery curator Cliff Lauson, and a text by actor and musician Bill Bailey. ...Show more
$20.00
NZD
Category: Artists | Reading Level: very good
Artistic genius, political activist, painter and decorator, mythic legend or notorious graffiti artist? The work of Banksy is unmistakable, except maybe when it's squatting in the Tate or New York's Metropolitan Museum. Banksy is responsible for decorating the streets, walls, bridges and zoos of towns a nd cites throughout the world. Witty and subversive, his stencils show monkeys with weapons of mass destruction, policeman with smiley faces, rats with drills and umbrellas.If you look hard enough you'll find your own. His statements, incitements, ironies and epigrams are by turns intelligent and cheeky comments on everything from the monarchy and capitalism to the war in Iraq and farm animals.His identity remains unknown, but his work is prolific. And now for the first time, he's putting together the best of his work - old and new in a fully illustrated colour volume. ...Show more