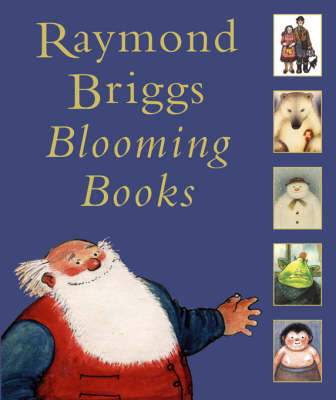 $45.00
NZD
Category: Artists | Reading Level: very good
Beginning with his first published illustration in 1958 and continuing through to the work he continues to produce today, Blooming Books is a stunning and diverse exploration of the work of this unique and brilliant artist. Commentaries by the journalist Nicolette Jones accompany extracts and, in some c ases, complete picture books, reviewing the background to Briggs's work and its underlying themes. Following a foreword from Raymond Briggs and Nicolette Jones's introduction, the book is divided into four main sections: The Early Years (including, among many others, The Elephantand The Bad Baby); The Nursery Classics (e.g. Father Christmas, , The Bear); A Gallery of Characters (e.g. Fungus, The Man, Ug) The Social Issues (When the Wind Blows, The Tin-Pot Foreign General and the Old Iron Woman, Ethel and Ernest). All of Briggs's work is here, from his captivating work for children through to the sharp and satirical works found in The Social Issues. Familiar favourites are also accompanied by some previously unseen material, including preparatory drawings for published titles and work from several planned sequels to Fungus and the Bogeyman. ...Show more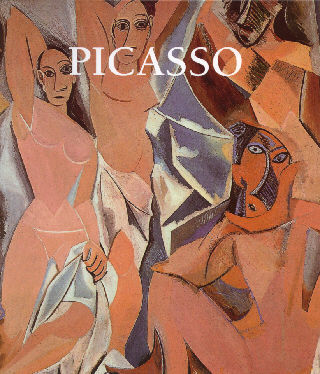 $10.00
NZD
Category: Artists | Reading Level: very good
This book features the works of Pablo Picasso. There is an index of illustrations at the back. Each illustration has details of the size and where it is displayed.

England
by John Burningham
$30.00
NZD
Category: Artists | Reading Level: very good
Offers an idiosyncratic view of England, taking the reader through the traditional year - isolating the quirks and exploring the obsessions of English life: the love of pomp and ceremony, preoccupation with the weather, royalty and rituals. By the two-time winner of the Kate Greenaway Medal.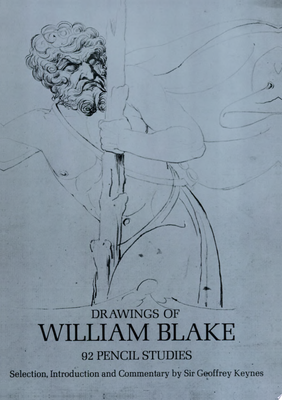 $12.00
NZD
Category: Artists | Series: Dover Fine Art, History of Art Ser. | Reading Level: good
"Let a Man who has made a Drawing go on & on & he will produce a Picture or Painting, but if he chooses to leave it before he has spoil'd it, he will do a Better Thing." Blake prized the "first lines" from his hand for their freshness and their proximity to the source of inspiration. From the re latively few that have survived, Sir Geoffrey Keynes has selected 92 of Blake's finest pencil drawings, composed in the first flush of creativity. From hasty sketches to remarkably detailed first drafts, these fine reproductions show the full range of Blake's troubled genius. There are many of the first, vigorous and immediate drawings of Blake's illustrations of The Book of Job, The Divine Comedy, the Miltonic epics, and of Shakespeare's plays. Blake's humor and his gift for portraiture are exemplified in the "Visionary Heads," drawn directly, he asserted, from visions of historical personages who came to sit in his studio (Voltaire, Friar Bacon, Bathsheba, Queen Eleanor, etc.). From the mystic world of his own intricate mythology are figures from The Four Zoas, Urizen, Los, the Soul Hovering over the Body, and a wealth of other drawings no less compelling for their complex, sometimes inaccessibly personal symbolism. Although Blake scorned drawing from nature and preferred for models the creatures of his own mind, his studies of nude figures and famous sculpture, as well as a touching portrait of Catherine Blake, his wife, show great aptitude in accurate representation. Of special interest are the two Laoco#65533;n studies: one, a representation of the classical sculpture Blake was commissioned to do for an encyclopedia; the second, a depiction of Urizen and his sons, Satan and Adam, struggling with the serpents of Good and Evil, a subtle transformation of the Greek mythology into Blake's own. Into this extraordinary second study, Blake infused all the intensity and anguish of his own vision of mankind. Rare landscapes, allegorical designs, anatomical studies, and Blake's famous "grotesques" complete this collection of "first lines" from a skilled and inspired hand. These plates are drawn from Blake's earliest surviving work to his last, and arranged, as nearly as possible, in chronological order. Sire Geoffrey Keynes' introduction is as excellent as his selections of the drawings themselves, lending insight into Blake's life, his temperament, and his development and achievement in the graphic arts. Concise, sensitive commentary accompanies each individual drawing. The drawings have been faithfully reproduced from originals in museums and private collections all over the world; wherever possible, they have been reproduced in their actual size. No art lover or art library should be without this handsome treasury of Blake's immensely original drawings. More than just an art book, it is an adventure in the first fruits of an incredibly prolific, yet elusive imagination. ...Show more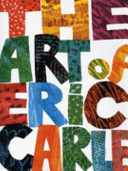 $30.00
NZD
Category: Artists | Reading Level: very good
Carle is one of the most beloved illustrators of children's books. This retrospective is more than just an appreciation of his art, however. The book also contains an insightful autobiography illustrated with personal photographs, an anecdotal essay by his longtime editor, a photographic essay on how Ca rle creates his collages, and writings by Carle and his colleagues. Still, it is the artwork in the oversize volume that seizes the imagination. More than 60 of his full-color collage pictures are handsomely reproduced and serve as a statement of Carle's impressive talent. - Booklist ...Show more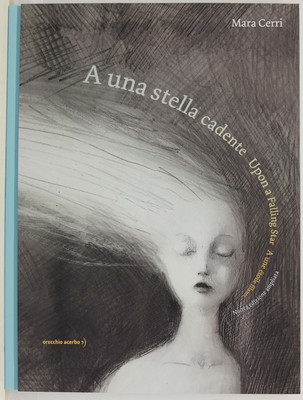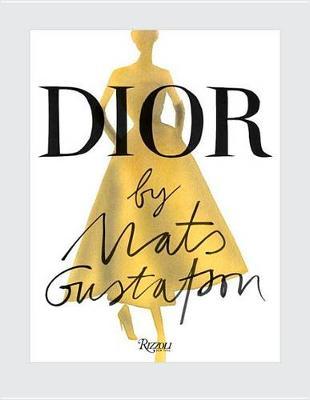 $85.00
NZD
Category: Fashion | Reading Level: very good
While illustration was an essential element in promoting fashion in the first half of the twentieth century, photography has been the medium of choice since the 1970s. So when Dior approached Swedish illustrator Mats Gustafson in 2012 to portray its collections, it was a return to the elegance of fashio n s earliest mode of expression. Dior by Mats Gustafson presents this inspired collaboration for the very first time. Infused with a sophisticated charm, Gustafson s vibrant watercolours and collages thoroughly capture Dior s glamorous world, including its haute couture masterpieces, recent contemporary ready-to-wear creations, and celebrated accessories while echoing the same sense of chic that the house has cultivated for seventy years. A must-have for aspiring illustrators, artists, and fashion aficionados alike, this magnificent tome is, above all, an illustrated ode to the enduring allure of Dior. ...Show more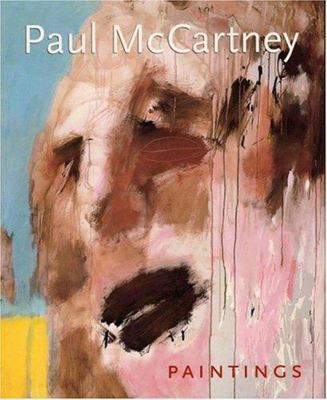 $35.00
NZD
Category: Artists | Reading Level: very good
This volume collects Paul McCartney's paintings exhibited for the first time in 1999 in Siegen, Germany. The works are complemented by candid photographs by the knighted former Beatles star's late wife, Linda, and a lengthy interview with the artist.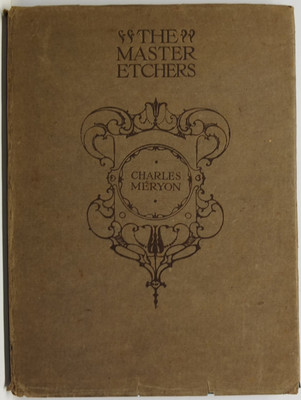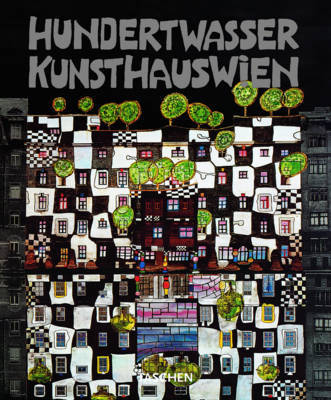 $12.00
NZD
Category: Artists | Reading Level: very good
Hundertwasser's KunstHausWien, a colourful and exotic addition to Austria's museum landscape. 'The architecture of the KunstHausWien is the first bastion against the false order of the straight line, the first bridgehead against the grid system and the chaos of the absurd', wrote Hundertwasser in autumn 1990, as finally a permanent site for his work was found. After four years of conversion work an old furniture factory in Vienna's third district has become the KunstHausWien, a colourful and exotic addition to Austria's museum landscape. It has 4000 sq. metres of exhibition space. Two of the four floors house changing exhibitions of international art, while the other two show a permanent exhibition of Hundertwasser's work. This MuseumGuide reveals the unique architecture of the KunstHausWien and shows a representative choice of Hundertwasser's pictures, graphic work, tapestries, architectural models and stamps. It also contains various famous manifestos by the artist, such as 'The third skin in the third district', 'Window Dictatorship and the Window Right' 'Tree Tenants are the Ambassadors of the Free Forests in the City' 'Everything situated horizontally in the open air belongs to nature', and 'The Uneven Floor'. ...Show more

$45.00
NZD
Category: Religion | Reading Level: near fine